CORPORATE FINANCING NEWS

By Gordon Platt

Comcast agreed in February to acquire Time Warner Cable in an all-stock deal worth more than $45 billion that would combine the two largest cable operators in the US. The proposed offer apparently unplugged an earlier bid for TWC by Charter Communications, a smaller cable company majority-owned by Liberty Media.

The cable TV industry is consolidating to gain more clout in buying programs from networks and to compensate for the loss of customers to cheaper Internet-based services. Time Warner Cable lost 215,000 video subscribers in the fourth quarter of last year, but gained 55,000 broadband customers. Meanwhile, broadcast and cable networks have raised their fees for allowing cable operators to carry their programs.
The offer by Comcast, the largest cable company in the US, to merge with the second largest operator, TWC, will be closely scrutinized by federal antitrust regulators. Philadelphia-based Comcast has 22 million video subscribers and owns NBCUniversal and the Universal film studio. It has offered to drop 3 million subscribers to keep the combined companys market share of the cable industry below 30%.


NO OVERLAP


Analysts said Comcast and TWC dont have any overlapping markets, which could work in favor of approval for the deal. The Federal Communications Commission also would have to determine that the proposed merger is in the public interest. After being turned down twice last year, Charter Communications took its bid directly to TWCs shareholders in January, with a cash-and-stock offer.
Robert Marcus, TWCs chief executive, said: Charters latest proposal is a non-starter. Not only is the nominal valuation far too low, but because a significant portion of the purchase price would be in Charter stock, the actual value delivered to TWC shareholders could be substantially lower, given the valuation, operational and significant balance-sheet risks embedded in Charters stock.
Comcasts bid represented a 17% premium to where TWCs stock had been trading. Comcast president and CEO Neil Smit would lead the combined company. Smit apparently outfoxed billionaire John Malone, chairman of Liberty Media, for dominance of the US cable industry. Comcasts bid came a day after Charter said it was preparing a hostile takeover of TWC by nominating a group of 13 people to replace its board.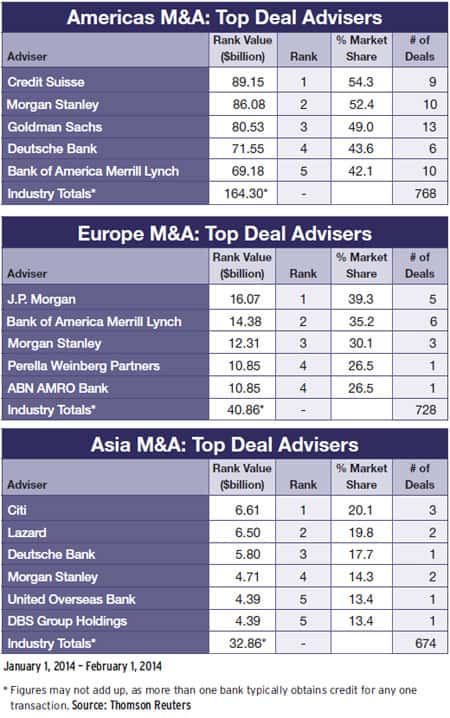 EUROPEAN DEALS


Malone, known as the King of Cable in the United Kingdom, also controls London-based Liberty Global, which agreed in January to take over the remaining 75% of Dutch cable provider Ziggo, in a deal valued at nearly $11 billion.
Liberty Global bought UK pay-TV provider Virgin Media last year for $16 billion.
The proposed purchase of Ziggo, the largest provider of cable TV in the Netherlands, is subject to regulatory approval. It would combine Liberty Globals existing Dutch operations, UPC Netherlands, with Ziggos business, and would reach more than 90% of Dutch households.
Liberty Global also owns UnityMedia, Germanys second-largest cable operator, and has operations in Austria, Switzerland, Belgium and Ireland, as well as Eastern Europe and Latin America.
Telecom mergers represented the largest sector in terms of deal value in the UK last year, although Liberty Globals takeover of Virgin Media, heavily skewed the numbers, according to Mergermarket. UK deal value for 2013 fell 11.5% to the lowest level in 12 years, although the deal total was the same as in 2012.
Signs of an improving UK economy offer hope that the number of deals could increase this year, with a healthy pipeline entering the first quarter, Mergermarket says. From a comparatively low level, bankers predict a stronger 2014 across a number of sectors that under-performed compared to recent years. Construction deals had the steepest fall last year, tumbling 84% from a year earlier.