CORPORATE FINANCING NEWS

By Gordon Platt

From a supergiant oil field in Kazakhstan to the worlds largest producer of potash fertilizer in Russia to an African iron mine, China has scooped up stakes in major resource and agricultural companies in recent months to help keep its industries humming and its people fed. Meanwhile, the US approved the $4.7 billion sale of Virginia-based Smithfield Foods to Shuanghui International, Chinas biggest pork producer.

By giving the go-ahead for a Chinese company to purchase a well-known consumer brand, the Committee on Foreign Investment in the United States opened the door to future Chinese purchases of big-brand US companies or product lines. Smithfield Foods shareholders overwhelmingly approved the Shuanghui deal, the largest takeover of a US company by a Chinese firm.
Chinas cross-border M&A activity rose 18.2% in the first nine months of 2013 from the same period a year earlierto $72.2 billion, according to Thomson Reuters. Chinas outbound investment reached $47.6 billion, an increase of 12%. The increase came at a time when worldwide cross-border M&A declined 20% from the first nine months of 2012.


CNPCS BIG OIL DEALS


On a visit to Central Asia in September, Chinese President Xi Jinping secured a $5 billion deal for China National Petroleum (CNPC) to acquire an 8.33% stake in Kashagan, a supergiant oilfield in Kazakhstans portion of the Caspian Sea. A supergiant oilfield has at least 5 billion barrels of recoverable reservesKashagan has up to 13 billion barrels.
The purchase blocked an attempt by India to acquire the Kashagan stake, which was sold back to the Kazakh government by the United States Conoco. Altogether, China and Kazakhstan signed 22 agreements worth a total of $30 billion during Xis visit.
This summer alone, CNPC has signed deals for oil assets in Angola, Ecuador, Russia and Mozambique. The biggest deal was a 25-year agreement for oil deliveries with Russias state-owned Rosneft, which was signed at the St. Petersburg economic forum in June.
At the same time, Chinas state-owned oil companies invested $4.2 billion in an offshore Mozambique gas field, and $1.5 billion for a 10% stake in Marathon Oils Block 31 field off Angola.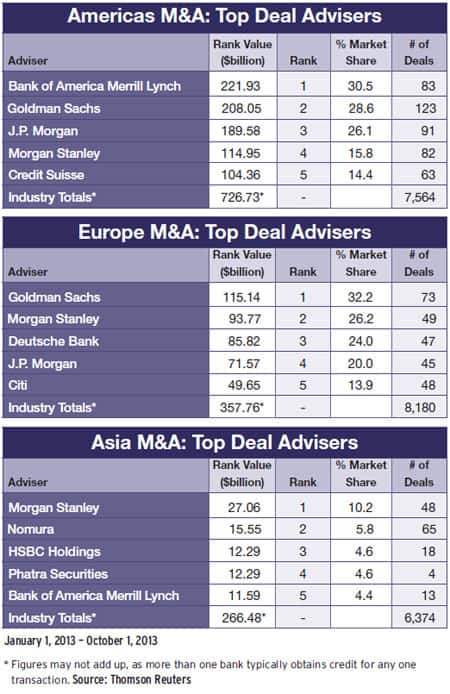 WEALTH FUND ACTIVE


Chinas sovereign wealth fund took advantage of the turmoil in the global potash market after Russian producer Uralkali withdrew in late July from an export delivery arrangement with Belarus.
Chengdong Investment, a unit of state-owned China Investment Corporation, exchanged $2 billion of convertible bonds in late September for a 12.5% stake in Uralkali, whose CEO remained under arrest in Belarus at the time.
Meanwhile, Ukraines KSG Agro, a producer of grain and sunflower seeds, said it is working on a deal with Chinas Xinjiang Production and Construction for a drip-irrigation project. Drip irrigation saves water by allowing it to seep slowly down to the roots of plants.
China is seeking to lease farmland in Ukraine under a proposed 50-year accord.
In Sierra Leone, Chinas Tianjin Minerals and Equipment agreed to pay $990 million for a 16.5% stake in African Minerals Tonkolili iron-ore mine. Last year African Minerals received a $1.5 billion investment from Chinas Shandong Iron & Steel to finance its operations.
Chinas President Xi visited Indonesia in early October and signed 21 deals valued at more than $28 billion. The deals included a $6 billion investment by China Railway Group, the Export-Import Bank of China, and Indika Energy, an Indonesian coal and power company, to develop coal-mining and transportation infrastructure. Indonesian coal accounts for 97% of Chinas lignite coal imports. A $5.1 billion agreement was reached to build a ferronickel plant in Sulawesi.