Financial institutions such as J.P. Morgan, DBS, CaixaBank and others are experimenting in the not-yet-realized metaverse, to be ready to tap its opportunities when it arrives.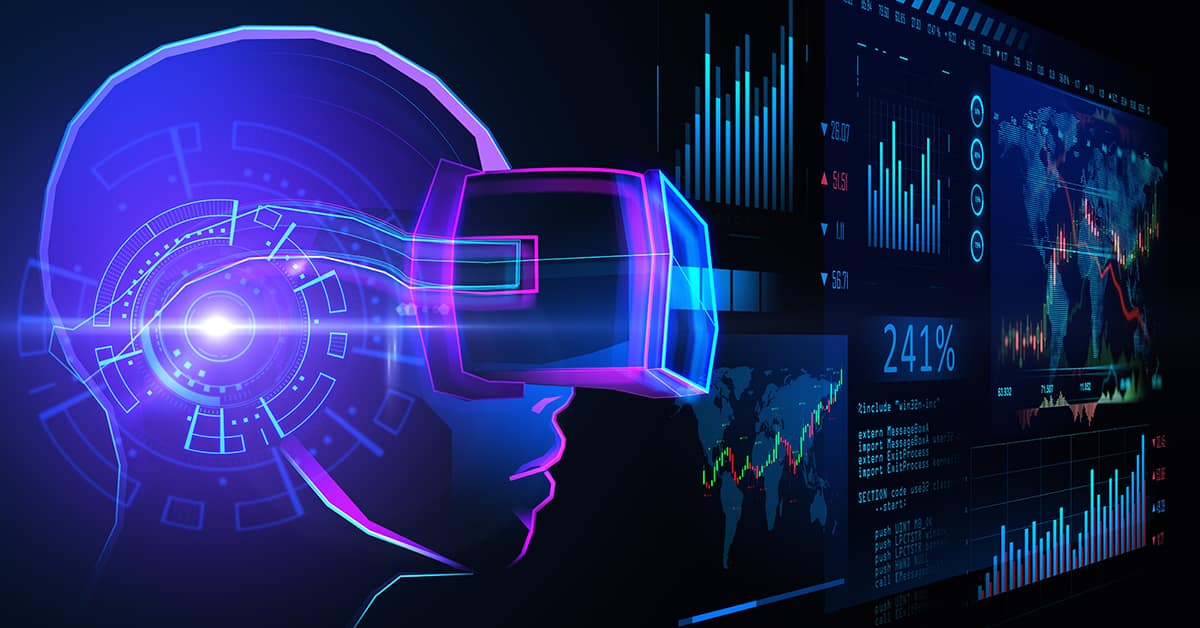 You would never walk into a bank branch with wild animals strolling around. J.P. Morgan opened the Onyx Lounge in Decentraland's Metajuku mall though; in this branch, there's a portrait of Jamie Dimon on the wall—and a virtual tiger pacing the lobby.
Of course, the Onyx Lounge isn't a real place—it's a virtual space in the immersive 3-D virtual world (or game) known as Decentraland, where users interact (via avatars) in real time. Based on the Ethereum blockchain, Decentraland, which is partly user controlled, launched in 2017, and sported a market cap of around $1.3 billion in late January, according to CoinMarketCap.
Why did the bank create this experience? Decentraland is a precursor of the much anticipated metaverse, which J.P. Morgan predicts will be a $1 trillion market opportunity.
What is the metaverse? "It's an umbrella term to designate how we will experience the internet in the future," says David Kadio-Morokro, EY Americas financial services innovation leader. "It's not a place—it's more a moment in the future where we will experience the internet and the digital world differently."
In the metaverse, people can collaborate and feel connected no matter where they are in the physical world. People often interact through avatars—animated images that act as their representatives—that walk around and interact with people and items in the metaverse.
To be fully realized, the metaverse will have to leverage a host of innovations (some yet-to-be realized), including decentralized web applications with which users control their data and identity, spatial computing that recreates physical worlds in digital ones, and digital twins that mimic online the actions of human users in remote locations (you raise your hand; your digital twin raises its hand). But some of the necessary technologies aren't ready yet, and the processing power necessary is enormous.
Birthing Pangs
The metaverse isn't yet built; it is being built right now, with a lot of experimentation and rival platforms vying to establish dominance. Banks are similarly exploring this new arena—not alone, but in strategic partnerships and joint ventures with tech firms—to understand the possible use cases and help evolve the platforms into true vehicles of economic opportunity.
"Some banks and financial institutions are using their outposts to educate their customers on financial literacy and their products, build that knowledge, and start preparing them for that world of hybrid digital-physical that is coming," says Kadio-Morokro.
For the time being, banks are focused more on customer engagement. DBS has been active in looking to leverage the metaverse to build community and promote sustainability, explains Lam Chee Kin, group head of legal and compliance at DBS. In 2021, the bank launched LiveBetter, a platform that encourages customers to embrace a more sustainable lifestyle.
Then last year, DBS launched DBS BetterWorld, which also promotes environmental, social and governance (ESG) efforts, on the Sandbox. The Sandbox, a subsidiary of Animoca Brands, is a decentralized virtual world in which brands and users purchase plots of "land" to build a unique experience. DBS acquired a 3×3 "plot" (nine virtual units) of land on which it's developing an interactive experience to promote a more sustainable world. DBS plans to collaborate with the government, communities, businesses and tech.
The bank is looking to use the metaverse to promote its ESG agenda across banking and business practices with its effort to provide access to ESG investments and help customers live more sustainably. DBS BetterWorld is the bank's platform to advance these causes with Sandbox visitors, who can learn about these ESG concerns, particularly regarding business. In addition, the bank uses this platform to profile social entrepreneurs and their innovative business models.
"The idea of replicated real or purely fictional experiences in a virtual or augmented reality setting has many potential use cases when applied to the way that humanity can live, play and work," says Chee Kin. "So, it's not just about games or something only the young will connect with."
Placing the Right Bet
How to participate in the metaverse and which technology to use is a strategic decision for every bank that wishes to do so. Some banks focus on content that will serve to engage and entertain users. CaixaBank's digital services and lifestyle platform, imagin, announced the launch of imaginLAND, "its space in the metaverse," last April.
Mariona Vicens, head of digital transformation and advanced analytics at CaixaBank says imagin plans to hold monthly events in imaginLAND focusing on culture, creativity, technology and sustainability.
These events have included a concert performed last April in Barcelona by the Spanish musical group Marlon. A 360-degree recording is shown on Decentraland at imaginCafé in Forrest Plaza, plot 8.68. Users can watch the concert from various vantage points that are not always accessible in real life: from the audience, backstage and onstage. In addition, over the holiday season, the bank held virtual festive activities for children in the metaverse.
"Having a space on Decentraland is the best way to learn about this new environment and these new relationship channels," says David Urbano, chief marketing officer at imagin. "By having our own space, imaginLAND, we can obtain information on how many users access it, how frequently, how they use it—and above all, find out if they need something special from us."
BPI, CaixaBank's Portuguese subsidiary, opened the group's first virtual reality (VR) bank branch, where customers can walk through the two-floor branch and learn about BPI's offerings, using simulators for savings products, mortgages and personal loans. They can also play virtual miniature golf.
Bank of America's (BofA's) approach is to study internally how the metaverse works, testing its associates' responses before exploring external use cases.
"The whole point, from a metaverse perspective, is to create that level of presence and collaboration," says Mike Wynn, Bank of America Academy Innovation and Design Executive.
BofA is piloting an internal metaverse experience where people work together to solve a particular problem or puzzle. These experiences currently use VR technology and aim to replicate classroom training for team building, for example, since talking about team building doesn't always translate to better teams.
One pilot transports several people to another planet, where they appear as robots. Everyone has a different role, and the group must work together to accomplish a task within a specified period—in this scenario, each robot has to escape the planet in its own pod or the mission fails.
A facilitator provides basic instructions at the beginning and throughout the experience. Then, teams are given three opportunities to escape the planet—often, groups don't start operating as a team until the third round.
"This is where the metaverse shines—it can help teach people the importance of communication and teamwork," says Wynn. While a classroom might spark an interesting discussion, it's only when people are in certain situations that behaviors emerge that help them understand how they operate in a team and whether they're effective as team members.
BofA is also looking to use this technology for internal and external job candidates. Metaverse technology can allow candidates to experience a day in the life of a particular position to ascertain whether the position is a good fit. At a physical career fair, by providing VR headsets to potential candidates, those people can interact with hiring managers in different locations across the US.
"The metaverse is in its infancy, and there's a lot that still needs to be figured out and ultimately developed," says Wynn. "With some of the use cases that we're looking at, we're learning what this [technology] can do and what people feel comfortable doing. So far, we love what we're seeing; but there's a lot more to learn."