Sub-Saharan Africa is already light years ahead of the rest of the world in advancing mobile banking. Now, governments are pressing for more cross-system compatibility.
When it comes to mobile banking, Sub-Saharan Africa blows the rest of the world away. Reporting on the state of the mobile-network industry in 2017, the trade group GSMA found that the region's nearly$20 billion in mobile transactions that year accounted for more than 60% of the global total. Two-thirds of the combined adult population of Kenya, Rwanda, Tanzania and Uganda use mobile money on an active basis, according to the report.
Yet some customers remain siloed by their providers. Regulators are pushing mobile-money operators to integrate their platforms to facilitate transactions across different networks. Rwanda's Airtel and Tigo are among the African pioneers of such cross-wallet-enabling technology, having rolled out their model in 2015. Airtel is now acquiring Tigo for scale. Zimbabwe, Tanzania and Ghana are still cajoling operators.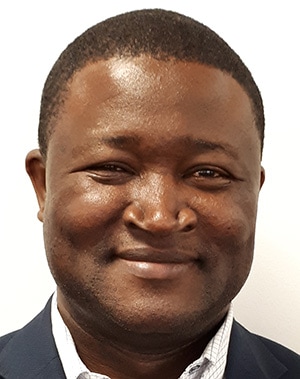 According to digital-finance research and advisory firm Mondato: "As of May 2017, only 15 countries have achieved account-to-account interoperability." Kenya, where mobile-money subscribers now enjoy full interoperability across competing platforms, is among the leaders. Ghana has been expected to open up its own cross-wallet network, but it was "delayed by a technical complication," says Mondato.
A McKinsey report from March suggests speed of adoption is linked to the energy and conviction of regulatory authorities. Take Zimbabwe, for example, where mobile-money adoption has been encouraged by cash and liquidity shortages, yet foot-dragging on interoperability prompted information communication technology minister Supa Mandiwanzira to give mobile-money operators until the beginning of April to integrate—or risk enforcement action. Since then, EcoCash, a subsidiary of Econet Wireless and Zimbabwe's mobile-payments market leader, has improved the ability for consumers to process transactions with the other two operators, TeleCash and OneMoney—run by Telecel Zimbabwe and state-owned NetOne, respectively. Yet its measures do not constitute true interoperability because it operates through a branded app.
Stalled progress has opened opportunities for ecommerce start-ups and fintechs such as DusuPay, for example, which helps African consumers make digital payments internationally. "Many of [the systems] are beginning to open up," says Ntende Kenneth, DusuPay CEO. "This is happening faster than we
initially thought."
Banks are also gearing up for a role in mobile-money interoperability, as operators integrate with financial institutions. Mobile-money platforms have been coming up with credit and debit cards that allow for interoperability through banking systems. "We believe customers will not only be 'mobile first' in the future, but will move to a mobile-only environment," says Nvalaye Kourouma, chief digital and innovation officer at Barclays Africa.
While regulators have had to flex muscles to get in-country compatibility, operators have been more willing to create functional links across national borders. Cross-border, mobile-money remittance exists between South Africa, Botswana and Zimbabwe through EcoCash and its partners. Econet advertising exhorts customers to "tell your loved ones in Botswana to send you money through Orange Money and your [EcoCash] wallet." The company does not, however, advertise that transactions can't go the other way, from EcoCash to Orange Money.
According to Mondato, a big chunk—about a third—of the 29 current mobile-money, cross-border initiatives are in East Africa. That's largely due to a deal between Vodafone and MTN to help M-Pesa customers in the Democratic Republic of the Congo, Kenya, Mozambique and Tanzania transact seamlessly with MTN Mobile Money customers in Uganda, Rwanda and Zambia. Orange Money has also sought to tap into the cross-border wallet market in West Africa and views Côte d'Ivoire, Senegal and Mali as ripe for international interoperability.
Africa: The Lion's Share Of Mobile Payments in 2017
| | Accounts ($ Mil.) | Transactions ($ Bil.) | Value ($ Bil.) |
| --- | --- | --- | --- |
| Global Total | 690 | 1.8 | 31 |
| Sub-Saharan Africa | 338 | 1.2 | 20 |
Source: GSMA 2017 State of the Industry Report on Mobile Money