Financial regulators the world over are beginning to take a closer look at digital currency ICOs andcompaniesthat use them to raise funds.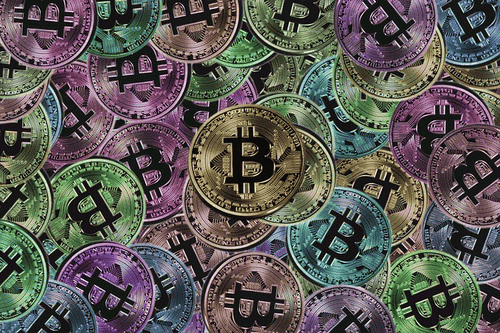 China banned companies from raising money through initial coin offerings (ICOs) last week in an effort to crack down on financial scams.
Chinese regulators were also told to inspect 60 major ICO platforms and in a statement from seven government agencies, including the People's Bank of China, organizations that had completed fundraising through ICOs were told to make arrangement to return the funds. China also prohibited the conversion of digital currencies into fiat currencies or letting digital tokens be used as currency.
The news sent a wave of panic through the cryptocurrency market. Bitcoin tumbled 11% and the Ethereum cryptocurrency, which most ICOs use, sank 16%. By the end of the week both had bounced back. However, bitcoin was trading below $3,800 on Wednesday at the time of publishing this article on news that China was reportedly planning to clamp down on bitcoin exchanges in addition to banning ICOs in the country. Bitcoin had lost around $1,000 since the beginning of September when the crypto currency's price touched nearly $5,000. Ethereum too has been seeing similar trends.
| Exchange | Market Base | Volume (24h) | Volume (%) |
| --- | --- | --- | --- |
| Bithumb | South Korea | $85,032,300 | 28.01% |
| Huobi | China | $65,127,600 | 21.46% |
| HitBTC | China | $34,972,200 | 11.52% |
| OKCoin.cn | China | $27,310,700 | 9.00% |
| Korbit | South Korea | $12,061,000 | 3.97% |
| Bitfinex | Hong Kong | $10,209,700 | 3.36% |
| Coinone | South Korea | $6,078,070 | 2.00% |
| Bitfinex | Hong Kong | $5,449,800 | 1.80% |
| Poloniex | US | $4,963,390 | 1.64% |
| HitBTC | China | $4,553,540 | 1.50% |
The Chinese market for crypto currencies is among the largest in the world. Some of world's largest crypto currency exchanges like Huobi, HitBTC and OkCoin are located in China and control major trade volumes. For instance, together these three exchanges control close to 42% of the global bitcoin trade volumes. When you add the other exchange markets in China, the volumes go up even higher. While the Chinese authorities have not banned crypto currency exchanges yet, the ICO market ban has certainly dampened the sentiment for Chinese digital currency enthusiasts.
As for ICOs, most coins are not shares in the company, but tokens that offer to provide the service or product the company hopes to produce one day. Without the venture capital process to question the viability of these ideas, this has produced a bubble atmosphere and an arena for frauds to sell what is essentially froth or "vaporware". ICOs are crowdfunding campaigns similar to initial public offering that allow technology startups to use digital currencies to raise funds without venture capitalists, instead by going straight to retail investors. Many of these startups are so early stage, they have little more than a whitepaper outlining the idea they hope to produce.
"A lot of countries are looking critically at the entire space. But it's important to put this into context. China banning ICOs doesn't have the same implications as the SEC banning ICOs, " said Emin Gun Sirer, associate professor of computer science at Cornell University and the co-director of the Initiative for Cryptocurrencies and Smart Contracts. "We will see how well they enforce the rules and what kind of work-arounds emerge as a result."
Total cumulative ICO funding is $1.8 billion now compared to $ 33 mn a year ago. The market capitalization for all cryptocurrencies exceeds $100 billion, according to CoinDesk, a leading news source on digital currencies.
The lack of regulations in the market has created an anything goes atmosphere. This has led Western markets to take a closer look, but not to rule out ICOs altogether.
In July, the Securities and Exchange Commission issued a bulletin saying that if an ICO gives participants the right to participate in the proceeds of a venture or expect a return on investment that could constitute a security, in which case, it must be registered with the SEC. It also seems that the SEC has now started to directly approach ICOs.
Recently, US based startup Protostatrr cancelled its ICO and said that it will refund all monies raised so far after being approached by the SEC. "On August 24, 2017, we were contacted by the United States Security and Exchange Commission regarding the initial coin offering of Protostarr tokens to fund the development of our Ethereum decentralized application. After consultation with multiple lawyers, we have decided to cease further operations and refund Ethereum collected in our crowdsale that began on August 13, 2017, it said in a statement.
Sirer expects more rules will be forth coming. "We've seen increased interest from certain quarters and are seeing an effort to reign in the irrational exhuberance."He said Switzerland, Singapore and England have all taken steps to legitimize cryptocurrencies and tokens. Canada has not issued any official statement, but it is looking carefully at the ICO space, he added.
As for the future, he said, the people issuing ICOs will have to be more careful, especially the people selling vaporware. "There were a lot of hucksters jumping in with dreams that sell well to the crowd, but no ability to deliver on those dreams," said Sirer.