BATTLE RAGES ON FOR NORILSK NICKEL
By Kim Iskyan
Russia's economy continued to show signs of slowing, as preliminary GDP for October 2012 clocked in at a very weak 2.3%, marking the fifth consecutive month of deceleration.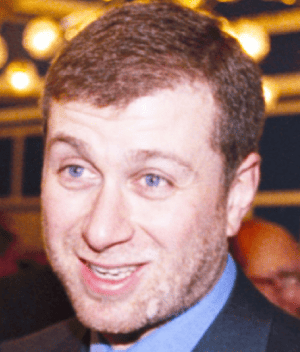 Can Abramovich end Norilsk feud?
After growth of 4.5% in the first half of the year, consensus calls for full-year growth of 3.5%. Analysts are steadily cutting forecasts for 2013, as the ongoing slowdown in fixed investment will remain a key factor pressuring growth.
In a new twist to the bitter four-year battle for control of Norilsk Nickel, the world's largest producer of nickel and palladium, Roman Abramovich, the Russian oligarch, acquired a 7.3% stake in the company from the two feuding oligarchs, Vladimir Potanin and Oleg Deripaska. Abramovich is widely believed to represent the Kremlin's interest in ending the conflict between Potanin and Deripaska, but he faces enormous challenges in trying to broker a lasting peace.
Russia's parliament approved a budget blueprint for 2013-to-2015 that applies a new rule for oil revenue forecasting that will act as a cap on expenditures. Previously, revenues from oil were forecast based on government oil price projections; under the new rule, the budgeted oil price is linked to a historic trailing average of the oil price. One side effect is that key investments in healthcare and education are underfunded in the blueprint. Analysts also doubt that the government will stick to the rule in 2013.