Iconic Italian chocolatier, now catching up to Nestle, gets its first CEO without Ferrero DNA.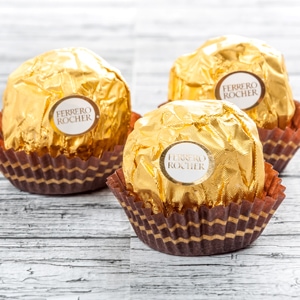 Last year was particularly sweet for Italian confectionery maker Ferrero: the company closed the year with consolidated sales of €10.3 billion ($11 billion), an 8.2% increase over 2015, surpassing for the first time the €10 billion mark. The achievement was, to say the least, remarkable. Ferrero not only boosted its market share to 9.5%, right behind Nestlé at 10%, but managed to do so while all its competitors lost ground.
So it was all the more surprising to hear that the family scion Giovanni Ferrero will step down as chief executive. With Ferrero becoming executive chairman, leading the daily charge will be Lapo Civiletti, the first non-family CEO of the company founded in 1946 in Alba, Italy, by Pietro Ferrero, inventor of Nutella.
Born in Florence, a graduate of Milan's prestigious Bocconi School of Management, the 56-year-old Civiletti—who currently heads the company's central and eastern European operations—will take up his new job in September.
"Ferrero is a well-run company and the transition away from a family-based leadership appears to be well managed," says Jordan LeBel, professor of marketing and director of the John Molson Executive MBA Program in Montreal. "Key positions have been entrusted to individuals with solid experience in consumer packaged goods, distribution and sustainability."
Civiletti's most difficult task, says LeBel, will be to improve upon the company's already strong growth trajectory: "Ferrero's portfolio includes well-established and well-liked brands with solid distribution capabilities and favorable positions in a variety of important markets." So far the company's acquisition-focused growth strategy appears to be going well after buying Fannie May Confections in the US and Thorntons in the UK: "Down the line, with so much competition in the confectionary industry, Ferrero's continued success will depend heavily on the company's innovation capacity to meet evolving demand for convenient treats," adds LeBel, "but also on its control over its supply chain as consumers demand more transparency and accountability."