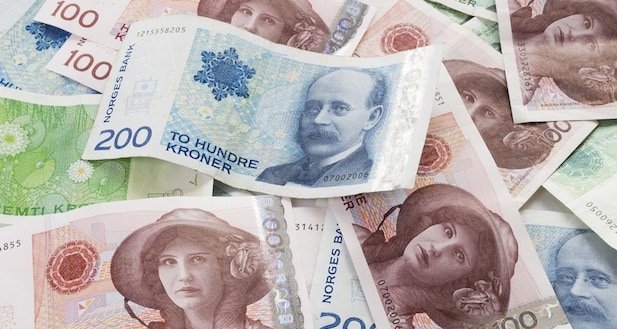 ---
Norway's center-right Conservative Partyprojected to be the winner in the country's September 9 parliamentary elections

says it wants to break up the country's $700 billion plus Government Pension Fund

, the largest sovereign wealth fund in the world.
If the breakup does come to pass, much of the impact and influenceand leadershipthat Norway provides might be eroded, experts familiar with the fund and its operations say. Many large pension fundsglobally and within the UStake their cues from the Norwegian fund, which was founded more than two decades ago to invest the country's oil wealth.

The possible break-up of the SWF is also a hot-button issue for Norway's conservative Progress Party, as Ketil Solvik-Olsen, finance policy spokesman for the conservative Progress Party, e


xplained to Norwegian newspaper

Aftenposten



: "We want more funds with slightly different mandates instead of having all the money in one big bag. We think that could increase returns on our oil fortune, strengthen Norwegian interests and contribute to competition among various fund managers." The Progress Party wants to establish smaller fundssome that would be operated outside Oslo, the nation's capitalthat will build up more specialized competence in areas where Norway has strong interests.

The Norwegian fund's strength and success comes from its size, and its ability to make large long-term investments, notes Martin Skancke, a former director general of asset management at Norway's Ministry of Finance, which has oversight over the Government Pension Fund. Also, even though its holdings are primarily in large companies, which already are amply researched and followed, it is able to organize its research in a cost-effective and efficient manner, Skancke explains.
Breaking it upthe ideas for restructuring range from separate funds for debt, equity and assets such as real estate to multiple funds that will compete with one anotherreduces its ability to leverage its strength and could possibly affect returns as well, Skancke and others say. Even though a number of specialized funds could possibly post higher returns than the large, more generalized fund, the cost of running multiple funds and administering them might reduce net overall returns.
A major casualty of the breakup could well be the fund's

ethics council

, which has long been considered a leader in establishing guidelines for corporate ethical behavior. The fund, on average, owns more than 1% of major globally listed companies and on multiple occasionsthrough the ethics council's actionshas had a significant impact on the corporate governance and business practices of many of these companies.
Indeed, as multinational companies continue to increase in size and complexity, only large activist shareholders have the ability to monitor them. Reducing the size of one of these stakeholders and its ability to have large holdings, would also weaken some of the checks and balances many of these multinationals currently need, says Dr. Sridhar Ramamoorti, a corporate governance specialist and professor at Kennesaw State University 's Coles College of Business.