STAR GAZING
By Vanessa Drucker
Among Central and Eastern European countries, Poland's economic performance clearly stands out. Unlike other countries it has the luxury of economic growth, and it boasts a large domestic market that can pick up the slack when exports slow.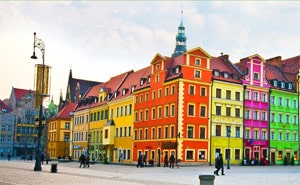 Turmoil in the eurozone has taken its toll on the leading Western European economies. In general, the Central and Eastern European nations (CEE) have fared relatively better; among them, Poland stands out as the star performer. The predominant forces behind Poland's superior economic growth over the past four years are its large internal market-its population is four times that of Hungary or the Czech Republic-and the flexible exchange rate of the zloty. The country also benefits from reduced export dependence and the thriving economy in Germany, which is its main export destination.
According to International Monetary Fund data, real GDP was running at 5.1% in 2008. In 2009, during the credit crisis, that number dipped to 1.6%, but Poland managed to avoid recession. Then in 2010 and 2011, growth resumed at 3.9% and 4.3%, outstripping most of the European Union. For the current year, however, growth is likely to be about 2.6%, according to the IMF's July projections. William Jackson, emerging markets economist at Capital Economics, warns that households have run down their limited buffer of savings sharply over the past two years, removing a pillar of consumer spending. Although retail sales have expanded by more than 7% in the past two years, he cautions that "households may soon have to start rebuilding savings."
"If Poland has financing issues, it can tap the [IMF] program, like a revolving credit-card line"
– Ilan Solot, Brown Brothers Harriman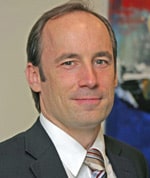 Ernst, RBI: Poland's banks are the healthiest in the region
Nominal wage growth at 4% to 5% year-on-year remains relatively robust. Although Eurostat reported flat unemployment at 9.9% in May 2012, that level represents a significant improvement from a 20% peak in 2002. Ralf Wiegert, economist with analysis and advisory firm IHS Global Insight, cites variations in employment figures across different regions. Whereas employment is vibrant in centers like Warsaw, Krakow or Wroclaw, it is relatively stagnant in Poland's large rural community, such as worst-performing Warminsko-Mazurskie, where unemployment stands at 19.7%. "In the countryside, those benefiting from generous social transfer payments have less incentive to seek work," Wiegert notes.
Wage growth has also been respectable, remaining in line with productivity and climbing 4.2% in the first six months of 2012, versus the same period in 2011. (Wiegert contrasts that to the Baltics, where it is roaring at 20% to 30% year-on-year nominal rates.) Remittances from abroad, particularly countries like the UK, give Poland an added boost.
FISCAL STABILIZERS
After the credit crisis, Poland found itself in an enviable position for relying on domestic demand and sidestepping the stricter austerity measures undertaken by other CEE neighbors. The Czech Republic or Hungary, for instance, had no opportunity even to attempt such an approach. "In 2008 the government took its hands off the steering wheel to let the economy drive freely," Wiegert explains. Without implementing either tightening or stimulating measures, it simply allowed fiscal stabilizers to work. "It is questionable, however, whether Poland could run that strategy again now, since times have changed and domestic demand is weaker," says Wolfgang Ernst, an analyst at RBI.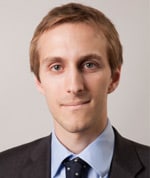 Jackson, Capital Economics: Households may soon have to start rebuilding savings
In 2009, Poland could afford an elevated fiscal deficit because public sector debt was under control. Now, at nearly 55% of GDP, it elicits some concern, although it compares well to Hungary's public sector debt, which is 80% of GDP. "Unlike other countries, which have been destabilized by debt dynamics, right now Poland can enjoy the luxury of growth," says Ilan Solot, currency strategist at Brown Brothers Harriman.
So far, Poland has completed almost all pre-funding through this year, managing its debt profile actively and aggressively. The government expects to be fully funded for 2012 by the end of the third quarter. "By contrast, we've seen worries emerging around the ability of Romania and Serbia to fund their liabilities for next year," says Peter Attard Montalto, emerging markets economist at Nomura International.
Furthermore, a $29.5 billion flexible credit line, provided by the International Monetary Fund, does not expire until 2013. The fast-track facility works like cheap insurance. "If Poland has financing issues, it can tap the program, like a revolving credit-card line," Solot explains. The government, with some foresight, had already set up that safety provision three years ago, unlike Hungary, which must now scramble for IMF funds.
EXPORTS AND SERVICES
Eurozone travails have inevitably crimped Polish exports. At least one positive note is that approximately a quarter of its exports are headed for Germany, which has experienced a solid recovery. Other import partners include France (7%), UK (6%) and Italy (6%). With trade connections oriented toward Northern Europe, it is more insulated from periphery woes than, say, Slovenia, which exports 12% to Italy.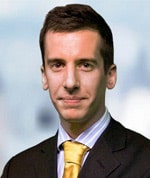 Montalto, Nomura International: The country excels in academic and technical education
The composition of Polish exports is also beneficial. Since it is a key supplier to the German automotive manufacturing chain, Germany's cash-for-clunkers program has proved opportune. Moreover, Poland, with its generous supply of raw materials like copper and coal, can provide more value added to its exports. "Other CEE countries must import more components for assembly," says Montalto.
Foreign exchange has delivered stimulus for exports and dampened imports. In June 2008, the zloty hit an all-time high against the euro at 3.2, but depreciated to almost 5 within seven months. Poland's economy was sufficiently large to absorb the effects, and "the depreciation did not last long enough to make households suffer too much," Wiegert says.
Poland's banking sector has survived the upheavals of the eurozone crisis. "Its banks are the healthiest in the region, although those in the Czech Republic are also in good condition," says Ernst of Raiffeisen. By illustration, he compares return-on-equity in the sector between Poland and Slovenia. In the former ROE reached 13.7% in 2010 and 14.6% in 2011, and in Slovenia, ROE was negative in 2010 at -2.4% and in 2011 at -11.7%. Wiegert warns, nonetheless, that financial services will be a more limited growth driver over the next five years. "Banks in general are consolidating, with Polish ones being no exception."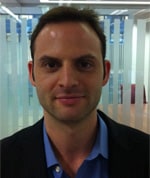 Solot, BBH: Poland can now enjoy the luxury of growth
The construction industry has also been pivotal, including infrastructure building and public sector investments. However, accelerated activity in preparation for the World Cup has had some repercussions. A number of construction companies that had overbid on the football cup contracts went bust, facing high costs and low-income receipts. After the construction binge ended last year in Q4, a sudden "cliff" loomed. Nevertheless, as Montalto reports, "they had started laying off jobs from those projects through the end of last year. So there was no sudden stop, and the country remained strong enough overall to absorb the excess labor." But the issue has prompted some debate over whether to nationalize the construction industry to prevent adverse impacts from job losses.
In terms of broader institutions, Poland enjoys a number of advantages over its CEE neighbors and other European countries. Stable politics established a two-party coalition, allying the Civic Platform and the Polish Peasants Party to create a majority in parliament against the opposition, with ample room to implement policies.
Montalto adds that the country excels in education, both academic and technical, even surpassing the UK in subjects like math. Like the Czech Republic, the country has also benefited from expertise in its institutions, such as the central bank and ministry of finance. During the communist era, a number of individuals went abroad, where they honed their skills. "Combine that with its free-market spirit," he adds, and it is a winning combination.
COOKING THE BORSCHT BOOKS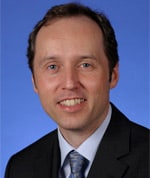 Wiegert, IHS Global Insight: The government could cook the books or play with the data, but that would cost credibility
Unlike other European countries, Poland's draconian constitutional debt limitations have helped restrain spending-but involve some fudging. Different consequences apply at each level of public debt: 50% represents a warning, 55% mandates that the debt level must decline in the following year's budget, and 60% requires the budget be balanced with serious fiscal adjustments that could tip the economy into recession. "The government is anxious to avoid passing that threshold. They could cook the books or play with the data, but that would cost credibility with the markets," says Ralf Wiegert, an economist with IHS Global Insight.
But the currency is already being manipulated in the kitchen. Last year's debt level at 53.5% came dangerously near the 55% line. That prompted intervention to strengthen the zloty, borrowing a lift from foreign exchange. Since the official exchange ratio is calculated on the year's final trading day in December, the state intervened hastily.
"Now the government is trying to create a rule to average the rate throughout the year," Ilan Solot, currency strategist at Brown Brothers Harriman explains. "People have been critical of manipulations being used as a substitute for structural reforms."