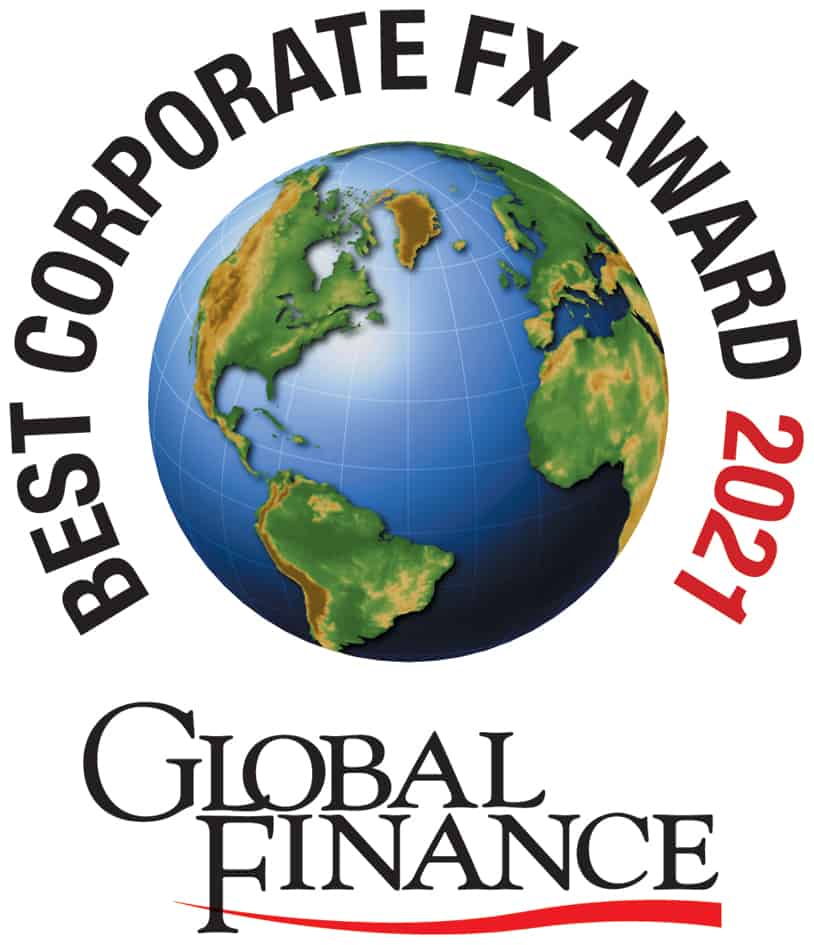 Global Finance magazine has named its fifth annual Corporate FX Awards honorees, covering FX management and innovation.
The Corporate FX awards are part of Global Finance's Foreign Exchange Awards 2021, which also include the 21st annual World's Best Foreign Exchange Providers, with honorees in 122 countries, and winning providers for FX research and analysis and for FX trading technology.
Criteria for choosing the Corporate FX awards took into account factors such as innovation, improved efficiency, risk reduction and lower costs. Global Finance also encouraged banks and tech providers to partner with their clients to submit entries. On the list of honorees that follows, winning partner-supported entries are indicated when applicable.
"With global trade shifting like never before, a strong trade finance team is more important than ever," says Joseph D. Giarraputo, publisher and editorial director of Global Finance. "Global Finance's corporate FX awards recognize companies that juggle the complexities of cross-border trade with skill, imagination and adaptability."
The complete list of Global Finance's Corporate FX Awards 2021 honorees follows.
For editorial information please contact Andrea Fiano, afiano@gfmag.com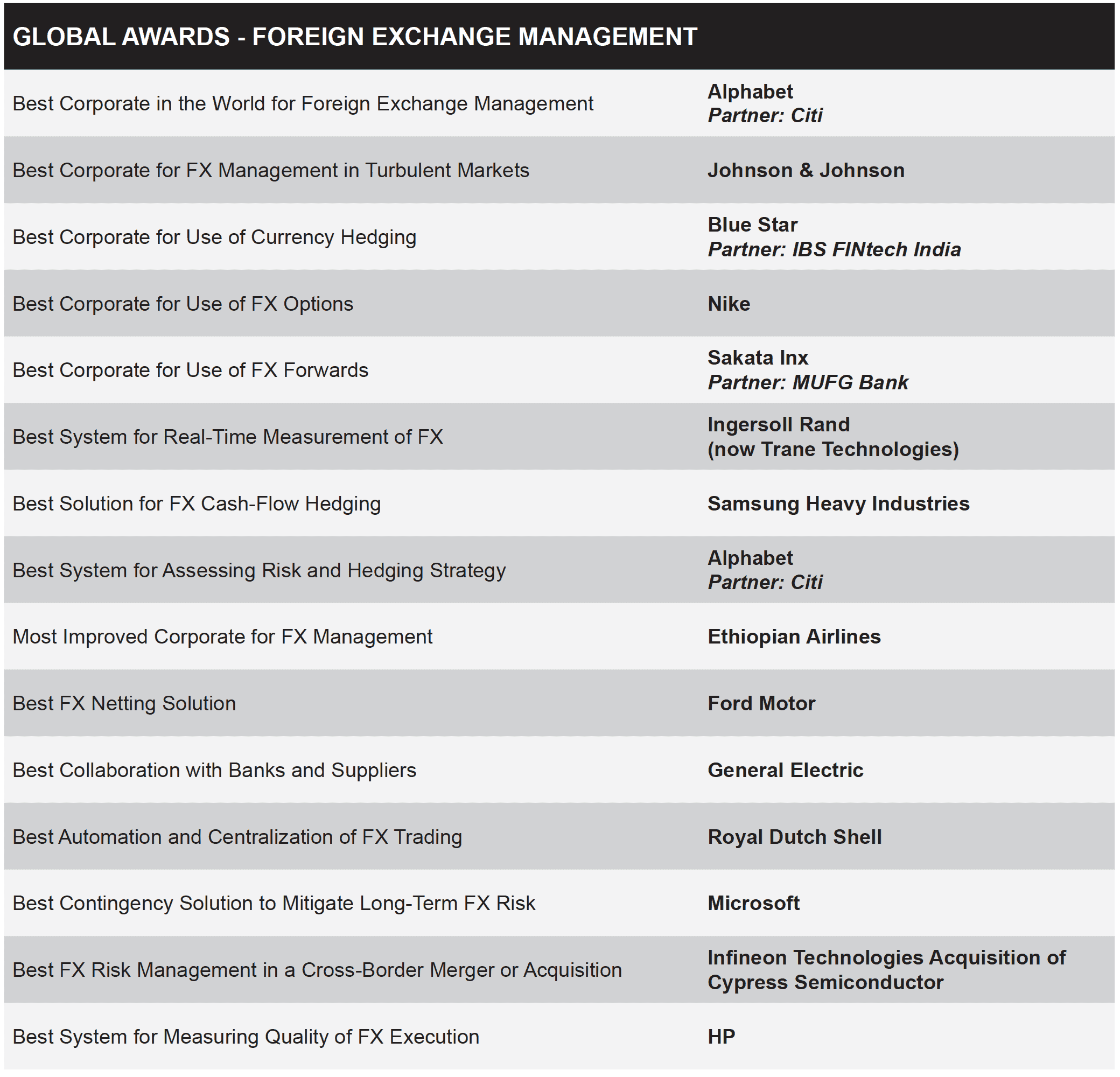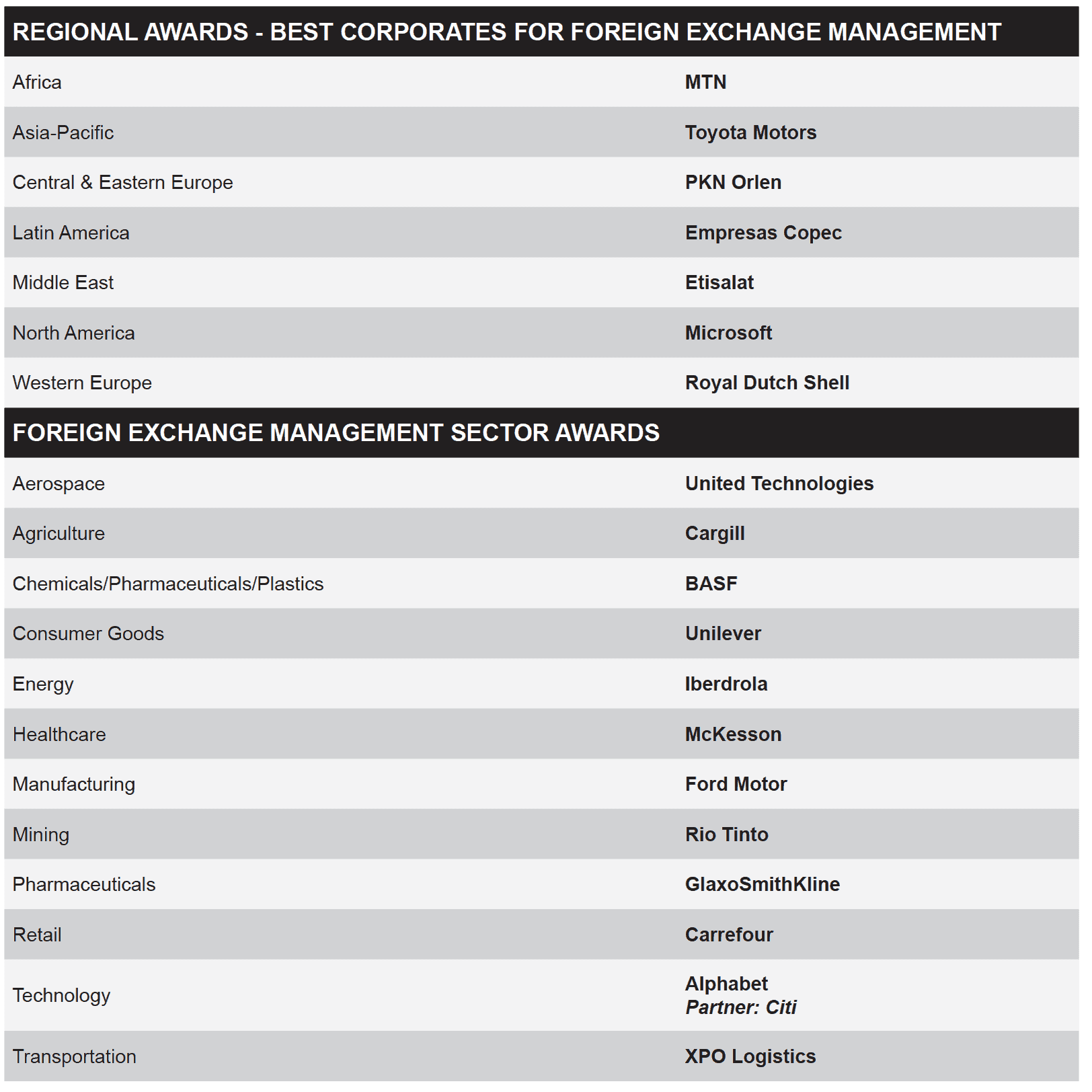 ###
About Global Finance
Global Finance, founded in 1987, has a circulation of 50,000 and readers in 191 countries. Global Finance's audience includes senior corporate and financial officers responsible for making investment and strategic decisions at multinational companies and financial institutions. Its website — GFMag.com — offers analysis and articles that are the legacy of 34 years of experience in international financial markets. Global Finance is headquartered in New York, with offices around the world. Global Finance regularly selects the top performers among banks and other providers of financial services. These awards have become a trusted standard of excellence for the global financial community.
Logo Use Information
To obtain rights to use the Global Finance Corporate FX Award 2021 logos or any other Global Finance logos, please contact Chris Giarraputo at: chris@gfmag.com
The unauthorized use of Global Finance logos is strictly prohibited.