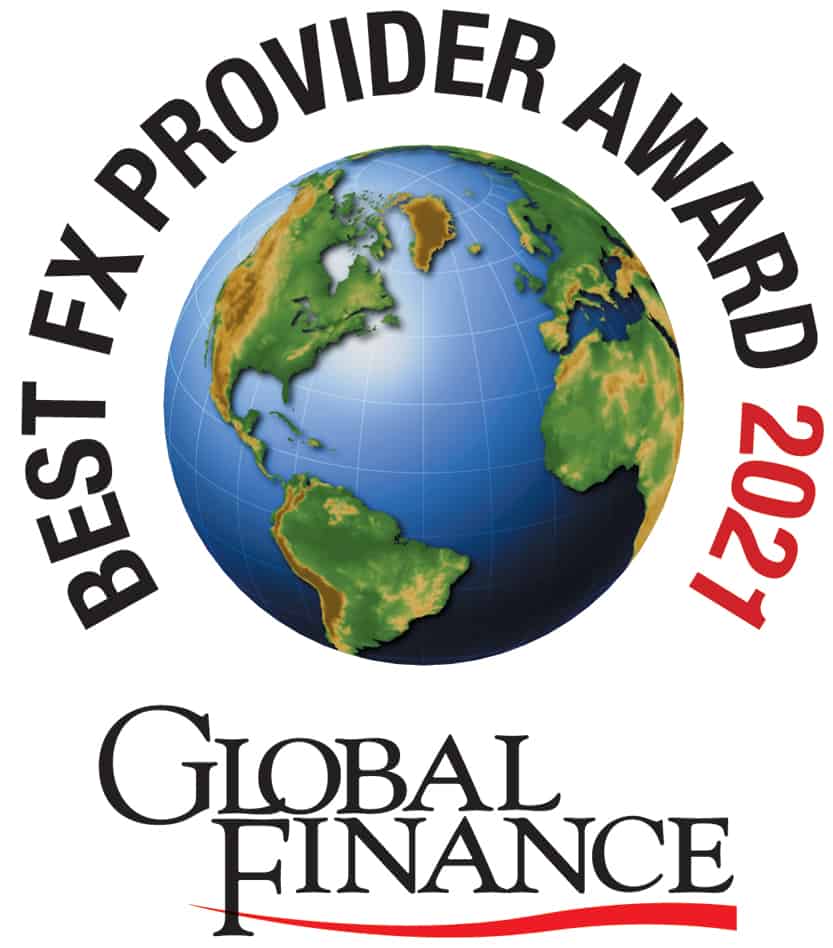 Global Finance magazine has named its 21st annual World's Best Foreign Exchange Providers in 122 countries as well as the winning providers for FX research and analysis and for FX trading technology. An exclusive report on this program will be published in the January 2021 print and digital editions and online at GFMag.com. It will also include Global Finance's sixth annual Corporate FX Awards honorees, covering FX management and innovation.
Criteria for choosing the Foreign Exchange Providers Award winners included transaction volume, market share, scope of global coverage, customer service, competitive pricing and innovative technologies. Global Finance also considered bank submissions, input from industry analysts, corporate executives and technology specialists.
"The last year's upheaval in cross-border trade and suppy chains highlights the importance of a good foreign exchange partner," said Joseph D. Giarraputo, publisher and editorial director of Global Finance. "In this rapidly changing world, banks with strong FX departments can guide their clients through turbulence."
The complete list of Global Finance's 2021 World's Best Foreign Exchange Providers follows.
For editorial information please contact Andrea Fiano, afiano@gfmag.com