Companies like Google, Tesla and the German battery company Sonnen are pitching in to build the island's power and communications networks.
As Puerto Rico struggles to rebuild its ravaged infrastructure following the devastation of Hurricane Maria, which left the island territory almost entirely without electricity and telephone service, private companies are pitching in with reconstruction efforts.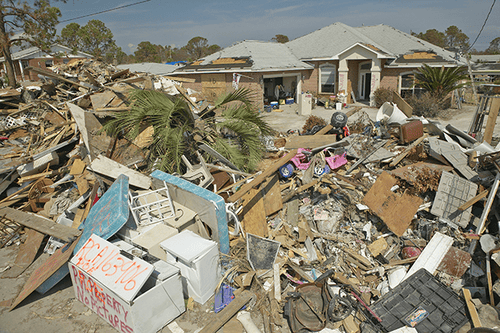 In the early going, tech companies such as Google, the solar panel and battery maker Tesla and the German battery company Sonnen have taken the lead in trying to shape the future of the island's power and communications networks. Tesla said that it would convert more of its battery factory to the production of home power units, rather than cells for its cars and trucks. Alphabet, parent of search giant Google, too won quick approval from the Federal Communications Communication to restore cellphone service using a network of balloons over the island.
But while tech-oriented entrepreneurs have begun to offer their products to provide demonstrations of alternative approaches, no one has yet suggested what such installations would cost, or how those costs would be divided up among the territory, the federal government and the companies themselves. A Tesla spokeswoman told Global Finance that such discussions would be premature at this point. Representatives of Sonnen and Google did not immediately respond to requests for comment.
Are Microgrids The Solution?
One idea gaining ground is to redevelop the island's electrical system around a series of microgrids, rather than replacing the existing electrical net, an antiquated and debt-ridden system that was largely destroyed by the double whammy of Maria on Sept. 20 and a predecessor storm, Hurricane Irma, eight days earlier.
In the aftermath of Maria, authorities warned that it could take six months to a year to restore power and communication services. By mid-October, the territory's governor, Ricardo Rosselló, said electricity would be restored to 95% of the island by the end of the year with the backing of the US Army Corps of Engineers, which has been installing power generators, temporary roofs and reinstalling transmission lines.
Private companies may be able to come up with a solution sooner. Sonnen, one of the first to offer its technology to the island, said early in October it planned to have its first microgrids up and running, centered on health centers and other critical needs, in less than a month—a timeline that it called ambitious but achievable, even if the larger power network is not yet ready.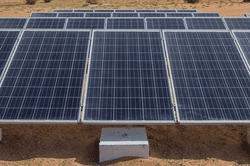 "Our smart energy storage system is uniquely positioned to serve as a critical resource during the emergency in Puerto Rico, as it is a fully integrated system with all the components needed to form a true microgrid without requiring an initial grid connection," Blake Richetta, senior vice president and head of Sonnen's US business unit, said in the company's press release. Sonnen has had functional energy storage systems installed in Puerto Rico since early 2016.
Microgrids have gained traction in recent years due to advances in energy storage and falling prices for devices such as photovoltaic cells to capture sunlight. Although some projects have been undertaken in more developed markets—New York State has dozens of demonstrations under development now, one a microgrid carveout from the larger electrical network to protect transportation hubs like Penn Station in the event of a disaster—most of the attention has gone to frontier-market opportunities.
In Africa, for example, a group headed by former UN chief Kofi Annan said that decentralized networks such as microgrids will be crucial to meet the power needs of the 60% of the continent's residents who lack access to reliable electricity.
However, for now, Puerto Rico has a chance to remake itself into "the poster child for distributed energy," says Cathy Kunkel, an energy analyst at the Institute for Energy Economics and Financial Analysis. "There is a huge opportunity, one or two years out, for building the grid in a more sustainable way." Rebuilding will not be easy, she says, but the arguments are compelling. "If you're talking about building a grid from scratch, I don't know why you wouldn't rebuild it in a much more decentralized way."