The potential IPO for 5% of Aramco is expected to be the largest IPO ever and was scheduled for 2018.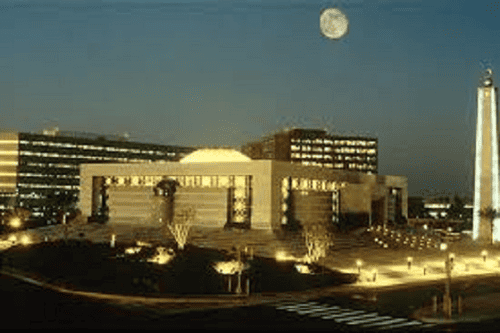 Rumors have been swirling that plans to list Saudi Aramco, the world's largest oil company, on international markets have been delayed in favor of a private share placement. The Saudi government promptly denied it, affirming that "the IPO process is on track for 2018" via Twitter.
The potential IPO for 5% of Aramco—expected to be the largest IPO ever—was planned for 2018, not only as a way to collect money to be invested in non-oil industries, but also as a model for future privatizations. The plan, which Crown Prince Muhammad bin Salman defended as a key step to diversifying the economy, was to value Aramco at $2 trillion, with the float of a 5% stake bringing in around $100 billion. Less generous estimates, by analysts who value Aramco at hundreds of billions to $1.5 trillion, would still produce the world's largest IPO.
While it was still undecided on which stock market the company would be listed—among the main options are New York, London, Hong Kong, Tokyo, Singapore and Toronto—a Financial Times report said that the idea of meeting standards required by international investors drove the Saudis to consider a private placement and domestic listing on the Saudi Tadawul exchange.
At least two Chinese state oil companies have been reported to be interested. Reuters said both PetroChina and Sinopec have made offers, a solution that could still bring money into Saudi state coffers while avoiding market listing requirements. A few sovereign funds could also join in.