BUSINESS AS USUAL DESPITE UNREST
By Anita Hawser
The turmoil sweeping the Arab world threatens to cause a contagion that will spread far beyond the Middle East, says Barings Asset Management.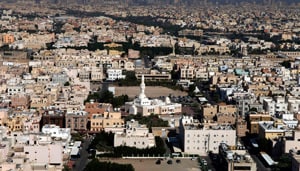 Kuwait and other GCC countries in new fundraising efforts
"Coupled with worries about rising inflationary pressure, we are now seeing events in the Middle East that have served to push oil prices up to around $115 per barrel. If stresses continue to build and oil prices rise through $120 per barrel, we could see a very material impact on consumer spending in the West and a relapse into recession," says Percival Stanion, head of asset allocation at Barings.
Despite the social and political unrest, foreign companies are still interested in investing in the Middle East. In March, Deloitte Corporate Finance announced the opening of a branch in Bahrain, which is the focus of international media reports due to the social unrest on the streets of the capital, Manama.
Deloitte Corporate Finance operates in six locations across the Gulf. Its branch in Bahrain will provide advisory and arranging services for corporate finance transactions. It is also licensed to provide Islamic financial advisory services, which the Central Bank of Bahrain hopes will lead to the further development of Islamic finance in the region.
Roger Nasr, managing partner at the new branch, says the company chose Bahrain because of its status as a "regional financial hub." Bahrain is also the location for Deloitte's regional Islamic Finance Group, which was launched in 2010.
In other Middle East news, the Gulf Investment Corporation (GIC), headquartered in Kuwait and made up of government shareholdings from the six Gulf Cooperation Council countries, chose Malaysia as the location for its recent fundraising efforts. It issued a 600 million Malaysian ringgit-denominated ($198 million) five-year sukuk, which was officially launched on March 1. The Royal Bank of Scotland and Maybank Investment Bank jointly managed the issuance. It is the first tranche of a 3.5 billion ringgit sukuk program planned by the GIC, which plays a strategic role in the region by supporting the development of private enterprise.