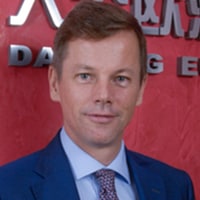 Europe's bond market grew 50% faster than the global rate during the first nine months of the year—by 4.6% year-on-year—but small foreign rating agencies jockeying for a piece of the action are crying foul.
In June this year, the European Banking Authority (EBA) proposed a new rule whereby a bank that buys a bond rated AAA or AA by a new rating agency must have 50% of capital behind it. But if an incumbent agency issues the same rating for the same bond, the bank is only required to hold 20%.
"That is going to put a poison stamp on highly rated European debt," says Ulrich Bierbaum, general manager of Dagong Europe Credit Rating in Milan, an affiliate of Dagong Global Credit Rating of China that registered with the European Securities and Markets Authority (ESMA) in June 2013. "That is pure discrimination."
Ian Palombi, an EBA spokesman in London, admits that the proposal was not intended to "promote competition" but rather to enable a new agency to show "evidence of good performance of its ratings," meaning that practically no credit defaults have been observed in its AAA-rated firms.
In June 2013, ESMA issued a rule requiring issuers of bonds that intend to use more than one rating agency to make sure the second one has a market share of less than 10%—or explain why not. "To our knowledge, it is currently not being enforced," says Reid of DBRS, which has a 2% global market share. "There are no checks and balances in place."
David Cliffe, an ESMA spokesman in Paris, insists that the rule is intended to promote competition but says enforcement "is the responsibility of the national authorities."