Work-space management lags behind work-style changes, presenting new challenges for property managers.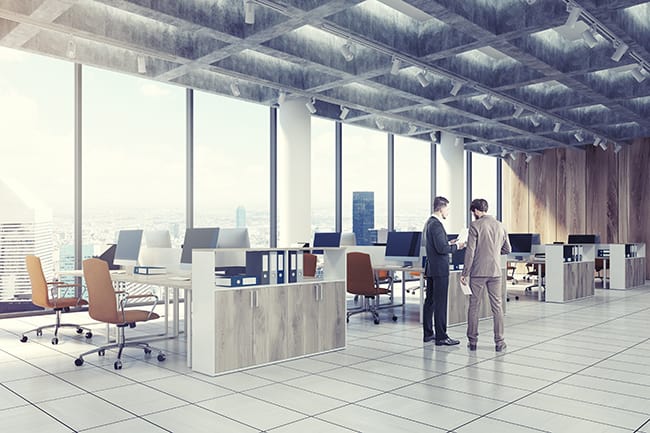 Consider: If your company were paying wages 40% above market rates, or carrying 40% too much inventory, top management would get involved in an urgent way. Yet similar waste has crept into corporate real estate spending around the world without attracting much notice.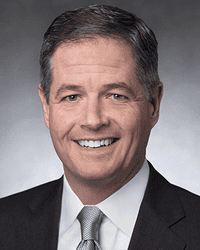 The cost of owning or leasing office space is the biggest item on many corporations' balance sheets and the number-three expense category after labor and materials, says Martin Naraschewski, who heads the corporate finance business of software giant SAP in Berlin. Yet work-space management has lagged behind work-style changes, leaving up to half the world's desks and cubicles vacant on any given day while their occupants travel, dial in from home or hunt for a conference room to work collaboratively. "Improving utilization has become the holy grail for our clients," says Keith Knox, international director for integrated portfolio services at Chicago-based real estate manager Jones Lang LaSalle.
Simply moving to an office half the size next time a lease expires is not a solution for most of those clients, though. One reason is that the space glut dovetails with a new generation of employees—the much-analyzed millennials—who demand of offices what their elders expected only at home: light, air and the nine-to-five equivalents of a big living room and garage basketball hoop. "The office has become a tool to not only attract and retain top talent, but also to enhance collaboration," says Jeff Weidenborner, New York–based director of occupier services at commercial real estate agency Savills Studley. "That's usually going to mean a little less 'me' space and a little more 'we' space."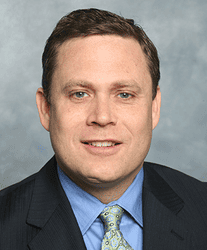 Multiyear leases and the expense of redesign make adjusting the real estate portfolio trickier than laying off staff or squeezing suppliers. But that is not the only reason behind the huge utilization disconnect, professionals say. Multinational C-suites have typically farmed out office-space decisions to regional managers, who are loath to relinquish turf. "Branch managers run their particular areas, and decisions become too decentralized," Knox says. Real estate planning, despite its cost and long investment cycle, too often remains a stepchild uninvited to the top corporate table. "It's really critical for the real estate director to have a seat at strategic planning meetings," says Paul Bauer, practice area leader for real estate and environment at Boston law firm Bowditch & Dewey. "I know it isn't always the case."
Lending urgency to real estate management reform is an accounting rules shift—a byproduct of the epic effort to harmonize US accounting principles with international accounting standards—that requires future obligations under commercial leases to be listed as balance sheet liabilities as of 2018. So far, most leases, accounting for some 80% of commercial space globally, are treated as expense items on the P&L, and firms are scrambling to make the change. "Not everyone has an automated solution," SAP's Naraschewski says. "This is going to keep a lot of real estate departments busy next year."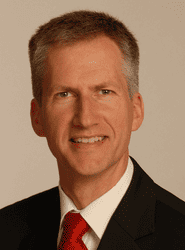 SAP and its rivals do have some good news for corporate finance managers trying to hack through the real estate thicket: high-tech eyes and ears that are becoming increasingly affordable as the "Internet of things" hits critical mass. An invisible array of sensors, cellphone trackers, "hot-desking software" and the like can provide a continuous picture of just who in your organization is where and when, while artificial megabrains like IBM's Watson make sense of it all and spit out charts for your next board presentation. "We're starting to put Watson's brain on to listening to the building and looking for how it's not performing," says John Smart, who bears the title of IoT and Smarter Workplace Strategist at Big Blue.
Getting up to speed on the oft-neglected discipline of corporate real estate management is complicated but likely worth the effort. IBM is already saving customers 15% to 20% on their rental expenses, Smart says, aside from the intangible benefits of offering a space that works for people, not the opposite. "Companies are moving beyond space efficiency," Savills Studley's Weidenborner says. "If people like the place they are working, it makes sense for them to work more and they'll be more producive."
TIPS FOR SAVVY SPACE USAGE
Corporate real estate gurus offer some simplified principles for rethinking space allocations:
• Site for the workers you want: High-performing millennials' preference for downtown offices accessible by bike or mass transit is a lasting trend, brokers JLL and Savills Studley agree. But they will happily flock to formerly derelict or low-prestige urban areas like the Brooklyn Navy Yard or Boston's Allston neighborhood. Out-of-fashion suburban office parks are becoming cost-effective for back-office operations.
• Choose flexibility: With today's volatile pace of business, it may be worth taking a shorter lease at a higher rent, attorney Bauer counsels. Keep custom redesigns to a minimum and don't overbook. "You'll find more space if you need it later," he says.
• Mind the noise: The creative buzz of open-office architecture can easily get too loud to concentrate or to talk one-on-one. Advanced Watson-esque data can help achieve the optimal placement of quiet pods and meeting spots without eating up too much space.
• Culture can matter: The shift toward 'we' over 'me' space is global, but regional nuances can be important. Asia-Pacific business is already the most efficient, Weidenborner says, with shorter leases and fewer square meters per employee. Older Americans may have to be weaned off their accustomed cubicles, while workplace regulations in some European countries may limit options for redesign.
• Think about outsourcing: Temporary-office providers like WeWork or Regus can be the right option for dipping your toe into a new market with a few employees. Conference rooms may best be booked off-site as needed. "Conference and meeting rooms are often the most expensive part of an office and the least utilized," JLL's Knox says.
• A little can go a long way: Most companies aren't out to rival the Google or Apple corporate campuses. But a few well-placed IoT sensors can wring substantial savings out of mundane operations, IBM's Smart says—by shutting off lawn sprinklers when it's raining, for instance, or printers after everyone has gone home.