DESPERATE TO DIVERSIFY
By Kim Iskyan
The countries of central Asia are working hard to become more than one-trick ponies, as each struggles in its own way to reduce economic reliance on a single growth driver.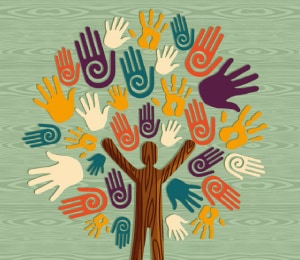 The five countries of Central Asia—Kazakhstan, Uzbekistan, Turkmenistan, Kyrgyzstan and Tajikistan—don't at first glance seem to have a great deal in common besides geography. Kazakhstan, an emerging oil power, boasts a GDP per capita that's more than 10 times that of Tajikistan. Turkmenistan practically floats on gas, and its capital boasts—of all things—the world's largest fountain complex. Small Kyrgyzstan has seen two violent government overthrows over the past eight years. Uzbekistan, meanwhile, aspires to become an upper-middle-income country along the lines of Malaysia and Chile by 2030.
But the "'stans," as they are sometimes called, share a lot more than being landlocked between China and Russia and on the doorstep of Afghanistan. For starters, the region is growing like gangbusters: Average GDP growth for the five countries will come in at just under 7% in 2013, according to European Bank for Reconstruction and Development (EBRD) forecasts.
The danger is that recent growth is not sustainable, and if the Russian economy—which Central Asia is heavily dependent on for remittances, investment and trade—catches a cold, the entire region could come down with pneumonia. So all five nations are trying to diversify their economies—albeit in different directions. Reform is on the agenda throughout the region, with varying levels of enthusiasm. Meanwhile, politics threaten to interfere in slow-but-steady improvements in the countries' respective investment environment.
DIVERSIFICATION: THE HOLY GRAIL
Each country in Central Asia recognizes that its economy is too dependent on one element and wants to reduce the volatility stemming from that kind of economic overreliance. The three resource-rich countries in the region—gas-rich Turkmenistan; Kazakhstan, which controls about 3% of the world's oil supply and is the world's largest uranium producer; and Uzbekistan, which has significant mineral wealth—are eager to escape being crushed by the commodities price cycle. All three suffered from commodities price contraction during the 2008–2009 global economic crisis, and it's become an economic as well as a political imperative to reduce the domestic economic impact the next time that oil and metals prices correct sharply.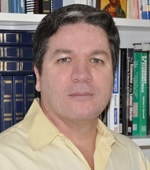 "Economic development, not economic diversification, should be the focus."
– Carneiro, World Bank
Of course, that's easier said than done. The Russian economic diversification model—state-generated investment in high-tech and other nonresource sectors, without any real efforts to improve the underlying investment environment—is one path. Another option is to focus on upgrading the tools of economic development more broadly, rather than push an explicit policy of diversification. This entails upgrading education, improving the quality of public institutions, and making the delivery of public services more efficient. "Economic development, not economic diversification, should be the focus," says Francisco Carneiro, lead economist for Central Asia at the World Bank.
DEVELOPMENT STRATEGIES
To that end, in December 2012, Kazakh president Nursultan Nazarbayev launched Kazakhstan 2050, a national development strategy that focuses on economic diversification—and on improvements in the healthcare and education systems, as well as infrastructure, to facilitate it. Although the Kazakh economy is by far the most advanced in the region, it is still heavily dependent on natural resources. For example, the delay earlier this year of the launch of the enormous Kashagan oil field pushed analysts to reconsider their GDP forecasts, as the revised timing had economywide implications for industrial production, the budget and the currency.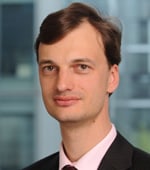 "Economic deceleration in Russia poses clear risks."
– Plekhanov, EBRD
Kyrgyzstan and Tajikistan, the two smallest economies of the region, don't have the luxury of relying on natural resources to bolster their economies and are heavily focused on addressing short-term issues. Their key problem right now is excessive reliance on remittances, which are equivalent to 27% and 47% of GDP, in Kyrgyzstan and Tajikistan, respectively, according to the World Bank's Carneiro. The vast bulk of these inflows come from Russia, where millions of Central Asians live and work. The two countries are thus highly susceptible to whiplash from the Russian economy, which contracted the most of any large economy in the 2008–2009 economic crisis. "Remittances growth has been strong, but economic deceleration in Russia poses clear risks," says Alexander Plekhanov, senior economist at the EBRD.
TIME FOR CHANGE
Improving the business environment and facilitating investment are the key ways of bringing about diversification. But the countries of Central Asia are at very different places on the spectrum. "In Uzbekistan, the economy is largely driven by the state," says Carneiro. Creating the conditions for the private sector to develop is a major early step. But Uzbekistan has a long way to go: In the World Bank/IFC's Doing Business survey, which rates the ease of doing business in 185 countries, Uzbekistan ranks 154th, the worst of any Central Asian country. (Turkmenistan doesn't even participate in the survey and does not have a ranking at all.)
Kyrgyzstan has created problems for itself through its poor treatment of Centerra Gold, a Canadian mining firm that is the country's largest investor. The government has tried three times over the past 10 years to renegotiate the terms under which Centerra operates Kumtor—a gold mine that provided 12% of the country's GDP in 2011, and around half of total exports. The country scores a dismal 127 (out of 144 countries) in the World Economic Forum's Global Competitiveness rankings, the worst in Central Asia—although Turkmenistan and Uzbekistan are not part of the survey.
A potential barrier to growth and investment for Kazakhstan, which is the world's ninth-largest country by landmass (it's more than seven times the size of Germany), is transportation infrastructure. Carneiro also points to nontariff barriers as a reform priority.
POLITICAL DARK CLOUDS
All five countries share the specter of political instability. In both Kazakhstan and Uzbekistan, speculation over who is next in line to lead—after 72-year-old Nazarbayev and 75-year-old Islam Kerimov, respectively—dominates business discussions. Both have turned keeping potential pretenders at bay into an art form. This has raised risks for investors, who fear that carefully negotiated arrangements and long-standing relationships could be upended with a change to the current, highly personalized power structure. "Investors have to keep an eye on… who will succeed [Kazakhstan's] aging strongman," warns Alexander Kliment of political risk consultancy Eurasia Group. And Kyrgyzstan's recent history of political violence is an ominous context for evaluating the current political leadership. Turkmenistan's president, Gurbanguly Berdimuhamedov, has made a different kind of name for himself: Besides having the world's biggest fountains, the country's capital—which is under the president's thumb—also has the largest number of white marble buildings of any city in the world.
NEIGHBORLY INVESTMENT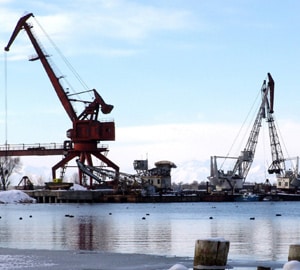 China's voracious appetite for natural resources makes Central Asia an attractive target for Chinese investment. "China's presence as an investor has been rising, but from a low base," says Alexander Plekhanov, senior economist at the European Bank for Reconstruction and Development. China has been particularly active in pipelines and infrastructure projects.
But it is easy to overstate China's investment, which Plekhanov characterizes as "somewhat limited." China accounted for only about 6% of total inward foreign direct investment in Kazakhstan in 2011, he says, and while the share may be higher in other countries (around 20% in Kyrgyzstan), "absolute volumes are modest."
China's rising involvement in the region represents a double-edged sword, says Vladimir Tikhomirov, an economist at Moscow brokerage Otkritie Capital. He warns that any weakness in Chinese growth could have an outsize impact on Kazakhstan. The impact could also filter throughout the region.
Additionally, China may have an ulterior motive for investing in Central Asia: It wants to increase its control over Xinjian, the restive province bordering Central Asia that is home to indigenous Uighur nationalism. Through large development projects aimed at increasing migration of the Han, China's ethnic majority, to the area, China may be hoping to reduce tension there.
| | | | | | |
| --- | --- | --- | --- | --- | --- |
| | KAZAKHSTAN | KYRGYZSTAN | TAJIKISTAN | TURKMENISTAN | UZBEKISTAN |
| Population (million)* | 16.6 | 5.5 | 7 | 5.1 | 29.3 |
| Size (sq km)** | 2,724,900 | 199,951 | 143,100 | 488,100 | 447,400 |
| GDP (US$ billion)* | 188 | 6.2 | 6.5 | 28.1 | 45.4 |
| GDP/capita | 11,325 | 2,400 | 930 | 5,510 | 1,550 |
| GDP growth (2012)*** | 5.0% | -0.9% | 7.5% | 11.1% | 8.2% |
| Inflation (2012)*** | 5.2% | 2.8% | 5.8% | 4.9% | 12.1% |
Sources:* World Bank, **CIA World Factbook, ***EBRD