VIVID LANDSCAPE IN FOREST PRODUCTS
By Antonio Guerrero
Despite currency volatility and slowing demand from China and Europe, Brazil, Chile and other key Latin American markets continue to churn out wood pulp for export, and the sector is seeing increased interest from international players.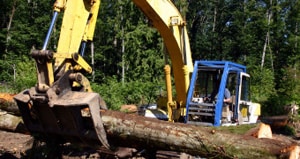 With currency fluctuations and global market demand remaining volatile, Latin American forest products companies are concerned about long-term profitability. In Brazil and Chile, the region's two largest producers, the market outlook remains mixed, although uncertainty has not kept investors away. Instead, many international players are positioning themselves in the region ahead of what they expect will be a market rebound.
Brazil is the tenth-largest pulp producer in the world, and in January, a currency rally raised questions over the sector's profit margins as producers doubted the country's ability to remain competitive. Exporters had initially been encouraged by the real's gradual weakening last year, but the currency's comeback, coupled with increased demand for pulp products prompted by major construction investments, substantially boosted local currency prices. Pulp and paper prices in Brazil alone rose by 12.6% year-on-year in January.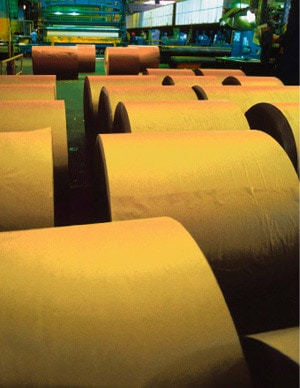 In 2012, Brazilian pulp exports were largely flat compared with those in 2011, according to data from Bracelpa, the Brazilian Pulp and Paper Association. However, a year-end surge in market demand sparked optimism that results were poised to improve in 2013, Brazilian pulp exports having risen by 10.7% in December 2012, compared to the same period a year earlier, and increased by 18.6% compared to the previous month.
A BMO Capital Markets report predicts an extended price war in eucalyptus pulp owing to new supply, with Brazil producing 4.2 million tons per year of pulp from November 2012 to October 2013. BMO increased its target price on shares of Fibria Celulose, Brazil's largest pulp producer, saying that it allowed for an expected drop in the value of the real against the dollar.
In 2012, Fibria Celulose derived 91% of its pulp sales from exports, while Suzano Papel e Celulose, Brazil's second-largest pulp producer, derived 53% from exports. China and Europe combined buy an estimated 70% of Brazilian pulp output; however, a slowdown in China's economy and an ongoing economic slump in Europe dampened market demand for pulp products last year.
INVESTORS KNOCKING AT THE DOOR
The mixed outlook has not kept investors away, though, as international producers prepare for an expected rebound in demand. Empresas CMPC, the second-largest paper and pulp producer by volume in Chile, forged ahead in January with an aggressive Brazilian expansion plan. Shareholders approved a $500 million capital increase, with proceeds earmarked to finance the company's Guiaba pulp plant in Brazil. The remainder of the plant's required capital outlays will be financed through a credit facility of up to $1.2 billion from Brazil's BNDES national development bank, the offering of some $500 million in bonds on international capital markets and the sale of several noncore assets, including various land holdings in Chile.
CMPC acquired the Guiaba plant from Fibria in 2009 and has focused much of its expansion program on Brazil. The company has a three-year, $2.5 billion investment plan, of which $2.1 billion is being invested in the Guiaba plant alone. When the plant becomes fully operational in 2015, it will increase CMPC's total pulp output by 46%, to approximately 4.1 billion metric tons per year.
CMPC continues to explore acquisition opportunities, although its Brazilian outlays have put its ambitious M&A program on hold, at least until the outlook clears. "We always keep our eyes open, but now we're focused on organic growth," CMPC chairman Eliodoro Matte told reporters earlier this year, noting that any new investments will be focused primarily on Latin America. There was speculation that CMPC would pursue acquisition opportunities in Europe, but Matte denied those claims.
Matte is optimistic that market demand will pick up and may even outpace pulp supply, despite some analysts' contention that new plants coming online in Brazil this year could flood the market and ultimately contribute to declining prices. "If the world continues to grow at a moderate pace, [consumers] should be able to absorb production," Matte added.
"If the world continues to grow at a moderate pace, [consumers] should be able to absorb production."
– Eliodoro Matte, Empresas CMPC
Other international players are also entering the Brazilian pulp market. In a conference call to discuss the company's 2012 financial results and 2013 outlook, John Faraci, chairman and chief executive officer of US-based International Paper, which has operated in Brazil for more than 50 years, announced a strategic move to enter Brazil's corrugated packaging sector by the second quarter of this year. In January the company completed a joint-venture partnership worth $470 million with Jari Celulose, Embalagens e Papel, a Brazilian corrugated packaging producer. International Paper holds a 75% stake in the new company, Orsa International Paper Embalagens, which runs three containerboard and four box production plants in the country.
GREATER VIGILANCE
For Faraci, Brazil's unique market conditions were irresistible. "In Latin America, the returns in Brazil get better because we're selling more paper in the region—the Ebitda per ton is significantly higher than it is for the rest of the world," Faraci said during the conference call.
New players are also entering the market for the first time. Brazilian international meat exporter JBS-Friboi, for example, recently opened a $3.1 billion pulp production complex, marking its debut in the sector. Others, including Brazil's Klabin, the country's largest producer of packaging paper and board, are focused on processing wood pulp into paper almost exclusively for the Brazilian market.
Chile, Latin America's second-largest wood pulp producer and exporter, is also facing some important challenges. CMPC is grappling with rising energy costs at home, even as it seeks opportunities in Brazil. Although Matte says the company currently generates some 80% of the energy it consumes, analysts expect it will have to make further investments to increase power generation. Electricity rates on Chile's central grid have risen by 75% over the past six years. Demand has soared as the nation's economy expanded by an average of 4.4% per year in the decade through 2011. The Chilean economy grew by an estimated 5.2% last year.
Chilean pulp producers, which have recovered from damage to their mills caused by the devastating earthquake that rocked the country in 2010, could provide more than just capital and investments to the Brazilian pulp sector. Many Chilean producers have developed best practices in sustainability, including becoming some of Latin America's first companies to implement triple-bottom-line reporting and setting environmental standards that could filter through to their Brazilian counterparts. With stakeholders becoming more vigilant of the pulp industry's impact on the environment and communities, Chilean producers could help Brazil deal with ongoing claims that the country is allegedly destroying its forests in order to produce profits.
"[In Brazil] the Ebitda per ton is significantly higher than it is for the rest of the world."
– John Faraci, International Paper
PANAMA FOLLOWS ITS OWN PATH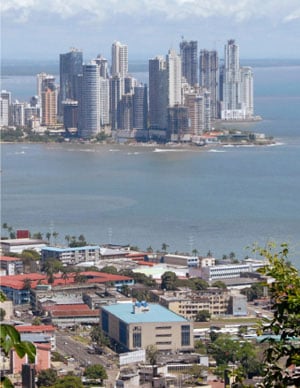 Although large multinational producers dominate Brazil and Chile's wood pulp industry, one Latin American country is taking another path to developing its forestry sector. The Panamanian government is enticing small and medium-size investors by offering the possibility of permanent residency—or even full citizenship—for their investment in the country's reforestation projects.
Panama has granted "reforestation visas", under immigration laws that provide ample investment incentives, since the 1990s. Given Panama's international tax haven status, obtaining residency in the small country, also regarded as an important Latin American financial hub and business center, is particularly attractive.
Panamanian authorities have tweaked the law to provide benefits in exchange for smaller investments, as they seek to make timber part of investment portfolios for retail investors. Institutional investors often take stakes in the sector through mutual funds specializing in tropical forestry investments. Under the current law, residency may be granted for investments of as little as $60,000, involving a minimum of five hectares of timber land in which the investor holds a title or the title is held by a corporation in which the investor has a minimum 51% share.
Investors must invest at least $60,000 in a reforestation project in order to qualify for a temporary residency visa. The visa can be renewed yearly for up to six years. Those investing at least $80,000 can apply for permanent residency and can seek full citizenship after five years.
Much of Panama's reforestation sector involves teak plantations. Teak, a commercial wood, is one of the world's leading hardwood timbers. It is popular throughout Asia Pacific, Africa and Latin America. The government aims to promote the planting of tropical hardwoods, while also ensuring that reforestation projects protect the country's lush forests.