Faisal Al Haimus, CEO of Trade Bank of Iraq, talks about his country's prospects for economic growth—and potential to leap ahead with new technology—as it emerges from hard years.
Global Finance: How is Iraq recovering from the recent crisis?
Faisal Al Haimus: For 2018, GDP growth is expected to be 1.9%, due to better security conditions and higher oil prices as well as higher public and private investment. After Iraqi territory was liberated from ISIS, the government began a comprehensive reconstruction package; economic conditions are now steadily improving. GDP growth is projected to reach 6.2% in 2019. The non-oil sector is predicted to show a strong rebound at 5.2%, underpinned by broad-based growth in agriculture, industry and services. Iraq's fiscal position is expected to continue to benefit from higher oil prices while inflation remains low.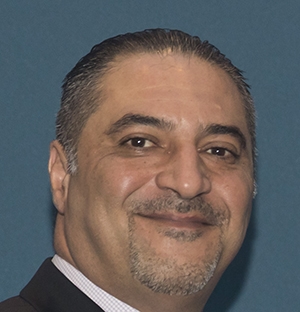 Moreover, the recent restructuring of the Iraqi banking system has had very positive results—and not only in terms of numbers. It also changed the general perception of the role and potential of banking activities for the country's economic development. The central bank continues its efforts in pushing the banking sector and improving supervision. Since 2018, thanks to a strengthened anti-money-laundering and combating-the-financing-of-terrorism framework, Iraq is no longer subject to Financial Action Task Force monitoring.
Trade Bank of Iraq is a local leader with global reach in both banking and trade finance. Our leadership is constantly in dialogue with decision-makers to adopt the best international practices and create new benchmarks in features or delivery of products and services. We try to raise the bar for ourselves and our peers.
GF: What are the main challenges you face today?
Al Haimus: For us, as for other banks around the world, there are a number of challenges that include demanding regulations, disruptive technologies, new competitors and high expectations from our customer base. If we want to maintain market leadership in a rapidly evolving ecosystem, banks need to have a clear transformation strategy.
The banking sector will experience unprecedented change as it evolves into a digital industry. While most bankers have already begun to embrace digital tools, changing customer dynamics will be at the forefront of this transformation. Today's average banking consumer expects more than before, demands it faster and expects better results. Banks unable to compete with this will struggle to remain relevant on the long run.
GF: What products and services offer the biggest growth opportunities for the Iraqi banking sector?
Al Haimus: You have to know that the majority of the Iraqi population either is underbanked or has no bank account at all. Therefore, we see tremendous growth opportunities for our services. Digital-transaction tools have a strong potential, especially given that the majority of people use connected mobile phones. We are also seeing a growing middle class and public-sector employees forming a new segment that could become a target for innovative consumer business.
GF: What is the potential for fintech in Iraq?
Al Haimus: Iraq has been closed from the rest of the world for several decades due to war and sanctions. Today, people are hungry for development. The beauty of technology is that it can potentially allow developing nations like Iraq to "leapfrog" in the evolution of consumer processes with services like mobile banking, internet banking, e-commerce, on-demand services and many more.
Recent regulatory initiatives and mass consumers' changing expectations are quickly reshaping the payments sector, paving the way to a more open environment where nonbanking players see a huge opportunity to gain momentum. Banks need to engage with these innovative organizations to achieve value-creating collaborations.
At Trade Bank of Iraq, we have acquired a license to launch our own fintech, which will service us and our affiliate Al Nasik Islamic Bank, and cater to the new market needs.