TOOLBOX: CORPORATE CREDIT CARDS
By Denise Bedell
Businesses discover the benefits of linking corporate card programs with other parts of the physical and financial supply chain.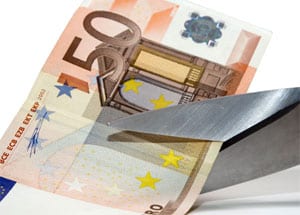 As automated expense management solutions become ever more integrated with other systems—both from card providers and within the finance and treasury suite—they are becoming increasingly valuable tools for reducing working capital expenditure. When tied in with corporate card programs, they can provide a wealth of data and information that companies can use to drive down costs in terms of expense spending and expense management.
Expense management solutions take data feeds from corporate card providers and automatically create—and insert the data into—corporate expense reports. They save time for employees in managing their expense reports, and can also save money. The cost of processing a report can drop from around $28 to closer to $6 or $7, according to research from Aberdeen Group. In fact, a single expense report can cost as much as $50 to process without any automation or controls in place to manage the process. Considering the average large corporate processes many thousands of expense reports a year, that in itself can lead to substantial savings.
But the real benefit comes in increasing employee compliance with corporate policies on spending. By being able to police and enforce compliance, companies not only dramatically increase the benefit gleaned from prearranged discounts but also create a critical mass of spending through a pre-chosen channel that can then be used to negotiate greater discounts—from service suppliers or card providers.
Katherine Sullivan, a senior director at expense management solution provider Concur, says: "Today in a typical company, approximately 20% of travel and expense (T&E;) spend is out of compliance. For most organizations T&E; accounts for 10% of the operating budget, and travel is the second largest controllable expense behind salaries." This creates a solid opportunity to achieve cost savings. However, the potential benefits are tempered by a company's willingness to drive behavior with the data they receive on spend behaviors. They must do something with it to reap the rewards.
Lisa Matysiewicz, head of global product management for T&E; solutions at Citi, says: "Corporate card data integration into expense management drives financial benefits from rebates, sourcing and process savings to the extent that the card is used by the employee and accepted by merchants.

"The integrated solution provides visibility into who is spending cash rather than using their card, as well as other spend behaviors," Matysiewicz adds. Companies can then use this data to encourage employees to comply with T&E; policies and for strategic sourcing. Well-executed programs can lead to increased compliance of more than 30%, she notes.
The key to successfully gleaning the benefits of such a solution is having good data. Notes Bob Steven, expense management product manager at enterprise software maker Infor Global Solutions: "Some of the data that we get is not necessarily the greatest; so many times it must be complemented. For example, the information may come in as a restaurant transaction, but the company may want greater detail on what meal and who was being entertained." The richer the level of detail received, the more effectively it can be used by the company to improve its understanding of employees' spending habits.
Involving the procurement department in the sourcing process for travel and entertainment can lead to further cost savings, the Aberdeen report notes. "One of the procurement department's main goals," it says, "is to spur bottom-line growth through their sourcing expertise and ability to negotiate favorable agreements. This cost-cutting group can be leveraged to help take a more strategic approach to sourcing components within the travel category." The report found that 75% of companies got greater visibility, 73% had greater cost savings, and some 60% of companies saw greater compliance to travel policies when procurement was involved in T&E; sourcing.
Addressing Issues
There are a number of key issues facing corporates that an integrated card and expense management program can help address. Robert Clarkson, vice president and general manager for American Express global commercial cards, says there are three key trends that are driving interest in this area: "There is a lot of non-T&E; spend going on corporate cards. We have seen a significant uptick in out-of-compliance expenses—such as office supplies, building rents and so on. As a result, there is a real concern about compliance with card programs," he comments. "In the good times a few years ago, when all customers were worried about was growing as fast as possible, compliance took a back seat," Clarkson adds. "But now there is a real focus on contract and policy compliance. Which leads into the third trend—how to take the data that we get from this and turn it into savings."
Those savings are key. With tight IT budgets comes the need to manage the expense of such solutions against the possible reward. Clearly the value of the cost reduction should more than offset the cost of implementing the solution. Other benefits clearly weigh into this equation, but if the solution is not driving identifiable cost savings, then it might not be helping the bottom line.
Robert Reeves, senior vice president and group head of global commercial products at MasterCard Worldwide, says that the cost of additions and upgrades is an important consideration. "Products that can be easily integrated with enterprise resource planning and accounting systems and with other expense management platforms offer the greatest value. Where possible, solutions are increasingly Web-based, eliminating the need for heavy IT or infrastructure investments and also allowing for easy use through a user-friendly interface."
In addition, all of these solutions are dependent on the quality of the data they receive. Although this is improving, it is still not consistently in-depth enough for companies to use effectively to delve deeper into their spend patterns. Sullivan says: "The most important thing I see going forward is really increasing Level 3 [highly detailed] data. There have been inconsistencies in the data going into the systems, and we are seeing increased importance being put on Level 3 data. The challenge is that we have not seen consistent information around that."
Some expense management companies are adding logic to their systems that will require employees to include more detail. This, however, does add to the time and effort that employees must put into their expense reporting.
Driving Success
While there are potential pitfalls, all of the benefits are realizable with best-practice integrated expense management and corporate card solutions. But what is perhaps even more of interest to companies going forward are the new products and integrations being offered by card companies and expense management solution providers to connect T&E; functions with other parts of the cash cycle. For example, a number of systems now offer automated expense reporting workflows with policy compliance features built in, whereby a noncompliant spend is either refused by the system or flagged and a message immediately sent to a manager.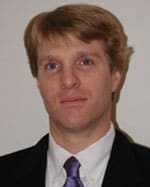 Clarkson: "In the good times, compliance took a back seat
Expense management programs are also now replacing paper statements for corporate cards with online statement delivery that links transaction-specific information from purchasing to the card account. Increased automation of card account maintenance is also proving to be a boon to users in saving time and effort in expense management. Plus, transparency is being improved by the addition of receipt imaging. Some solutions are offering users the ability to scan, e-mail or fax commercial card receipts and view them online for easier reconciliation and approval.
Another big advance is in the realm of integrating card technology and expense management solutions with pieces of the physical and financial supply chain to drive greater visibility throughout. A number of card providers and banks are working on bringing together disparate products and connecting to external solutions in the payables and invoicing realms, for example. As Rafael de la Vega, head of large and middle market solutions at credit card company Visa, says: "Visa Payables Automation is designed to help large and midsize businesses reduce costs associated with paper-based purchasing and accounts payable processes." It offers connectivity, file mapping and data enrichment and transformation capabilities to help bring in data from a wider range of sources. Visa also links expense management and card functions to its global financial supply chain management platform, Syncada, which provides automated e-invoicing, payment processing and access to trade finance solutions.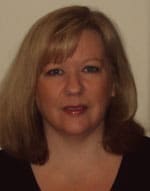 Mazzochi: "[Mobile] eliminates the need to be tethered to a computer"
Wells Fargo is making big strides in connecting all of its payments offerings—including card programs—through the mobile channel. Wells Fargo's CEO product, for example, allows employees to manage various aspects of their WellsOne Commercial Card program through a mobile device. Mary Mazzochi, senior vice president and commercial card group product manager at Wells Fargo, explains: "The benefit here is that [providing] this capability to the users virtually eliminates the need to be tethered to a computer to perform basic program functions while on the road."
And MasterCard provides a service to make it easy for firms to manage compliance and analyze spending patterns. The MasterCard Travel Dashboard is an online service for policy oversight with enhanced data offerings to supplement travel-and-expense-related transactions, along with views of an organization's spending patterns.
Most big card companies are leveraging the data available through card programs and expense management solutions to help their customers integrate it with the rest of the working capital chain in order to make the best use of it and drive greater process efficiency. While still in the early stages, this could provide significant benefits to businesses in the future.