Frontier Markets: Mozambique

Mozambiques future rests on monetizing reserves of coal, natural gas, titanium and other minerals.

Foreign direct investment in Mozambique rose to $5.2 billion in 2012up from $2.8 billion in 2011, $1.3 in 2010 and $899.3 million in 2009according to the World Bank, driven partially by the attractiveness of the energy and natural resources sectors.
Fitch Ratings includes the countrys abundant resources among its reasons for affirming the countrys B+ rating with a stable outlook. They sit on what is a golden opportunity both in terms of the coal reserves and the natural gas, says Carmen Altenkirch, director of Fitch Ratings sovereign group.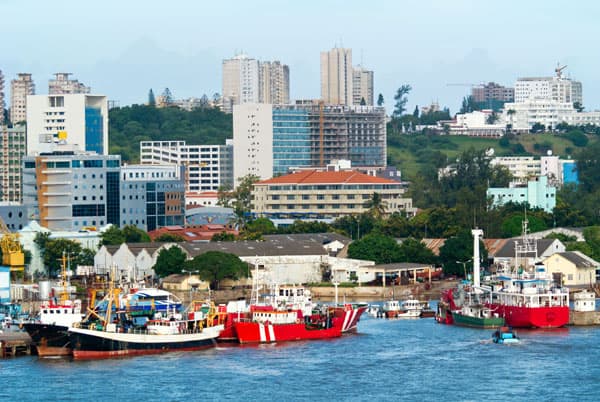 Fitch projects that the coal and natural gas sectors will support growth in GDP of between 7% and 8% for the years 2013 to 2015. Estimates of Mozambiques resources vary widely, but Fitch believes that recoverable gas resources exceed 100 trillion cubic feet and that FDI will enable the country to become a major gas producer.
Mozambiques history explains some of its present risks. After nearly ten years of conflict between the Mozambique Liberation Front or Frente de Libertao de Moambique, known as Frelimo, and the Portuguese government, the country became independent in 1975. Frelimo and the Mozambique National Resistance, or Resistncia Nacional Moambicana, known as Renamo, then fought a bloody civil war from 1977 to 1992, punctuated by several failed attempts at ceasefire agreements.
Since that time, Frelimo has won all elections, but Renamo and other groups have regularly accused it of electoral fraud. Frelimo adopted Marxist-Leninist doctrine in 1977, then abandoned it in 1989, moving instead toward an open-market economy.
Consequently, the risks include general political instability and the possibility of renewed civil hostilities. Some analysts think another outbreak of civil war cant be ruled out. Altenkirch discounts that possibility but says that continued attacks are possible. It is very difficult to get a completely accurate [picture] of exactly how much of a risk Renamo poses.
Alisa Strobel, a London-based economist specializing in the Middle East and Africa, points to a confusing melange of laws held over from the countrys colonial status, socialist laws and common law. She also points to a history of procurement overpricing, which drives up costs on projects, and a confusing array of labor regulations, which she traces to the countrys socialist past. The companies do not complain about the minimum wage itself. Its more about the complexity of how that law is structured and also the rigidity.
Anthony Kim, a senior policy analyst at the Heritage Foundation, adds lack of transparency in investment regulations to the list of risks. We do know that, based on available data and information, the investment regulations are not evenly applied. However he stresses that the difficulties can apply to both domestic and foreign investors. Sometimes its very straightforward. Sometimes either domestic investors or foreign investors have to go through an extra layer of bureaucracy.
The Mozambique government has recognized some of these difficulties by making legislative changes, instituting a series of special economic zones, removing restrictions on foreign ownership and joining the International Chamber of Commerce and the International Centre for Settlement of Investment Disputes. These steps, Strobel notes, have increased the countrys attractiveness to international investors.
Location:
Southeast Africa
Neighbors:
Botswana, Malawi, South Africa, Tanzania, Zambia, Zimbabwe
Capital city:
Maputo
Population:
24.1 million (July 2013)
Official language:
Portuguese
GDP per capita:
$565
GDP growth 2012:
7.4%
Inflation 2012:
1.2%
Currency:
Metical (MZN)
Investment promotion agency:

Centro de Promoo de Investimentos

Investment incentives available?
Yes, under the Tax Benefit Code, and under tax credit

schemes for Maputo and other provinces and cities.

Corruption Perceptions Index rank:
119th of 177 globally
Security risk:
Fear of attacks by opposition Renamo
Positive GDP forecasts
Strong reserves of natural gas and coal
Agricultural development is a governmental priority
Special economic zones
Infrastructure shortfalls
Corruption
Malaria, AIDS
Language barriers and shortage of skilled workers
Sources: BBC, Control Risks, Hein SchefferMozambique-based journalist and developer, Heritage Foundation Index of Economic Freedom, International Finance Corporation, South African Foreign Policy and African Drivers Program, South African Institute of International Affairs, Stratfor Global Intelligence, Transparency International, US Chamber of CommerceAfrica Business Initiative, World Bank