EMERGING MARKETS ROUNDUP
By Kim Iskyan
Russian potash giant Uralkali in late July unexpectedly withdrew from an export delivery arrangement with Belarus Potash, the marketing agent for the Russian company and for Belaruskali, the Belarus national potash company. Uralkali announced that it would change its strategy to focus on maximizing volume, from a price-over-volume approach.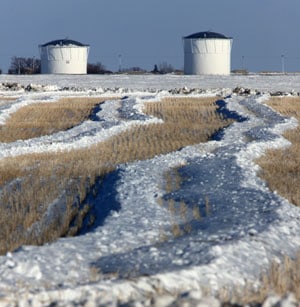 Russian potash miner Uralkali halts
delivery to Belarusian trade partner
The move, which may bring about a higher level of competition in the oligopolistic global potash market, prompted a sharp correction in global potash shares.
A few weeks later, Vladislav Baumgartner, the CEO of Uralkali, was arrested in Belarus and charged with abusing his powers as chairman of Belarus Potash and seeking to defraud Belaruskali of profits. The Belarus government also issued arrest warrants for four other executives of BPC and Uralkali. Shortly after, Russia announced it would cut back oil exports to Minsk and take a closer look at Belarusian dairy imports.
In August, London-listed Russian mobile operator MegaFon announced plans to acquire Scartel, a 4G firm with about 600,000 subscribers in Russia, for $1.2 billion. This further consolidates the telecoms assets of Alisher Usmanov, one of Russia's richest businessmen, who owns more than half of MegaFon and an indirect 82% stake in Scartel.
Russia's economy continued to decelerate, as the Ministry of Economy in late August cut its outlook for GDP growth in 2013 from 2.4% to 1.8%. The ministry also reduced its forecast for 2014 GDP growth to a range of 2.8% to 3.2% from 3.7%. During the second quarter of 2013, growth slowed to just 1.2% year-on-year, well below government forecasts of 1.9%. The ongoing decline in growth reflects weak consumer demand, low levels of investment and poor export data. In 2012 the Russian economy grew by 3.4%.
Russia's central bank is still resisting political pressure to cut interest rates in an effort to spur growth, pointing to stubbornly high inflation of just over 6%. Record-low levels of unemployment are also discouraging a cut in rates. In an effort to support bank-lending growth, in July the central bank launched a new floating-rate repo facility available to banks at a starting interest rate well below its benchmark rate.