Saudia and Riyadh Air join forces to order121 Boeing 787s, the company's fifth largest commercial order by value ever.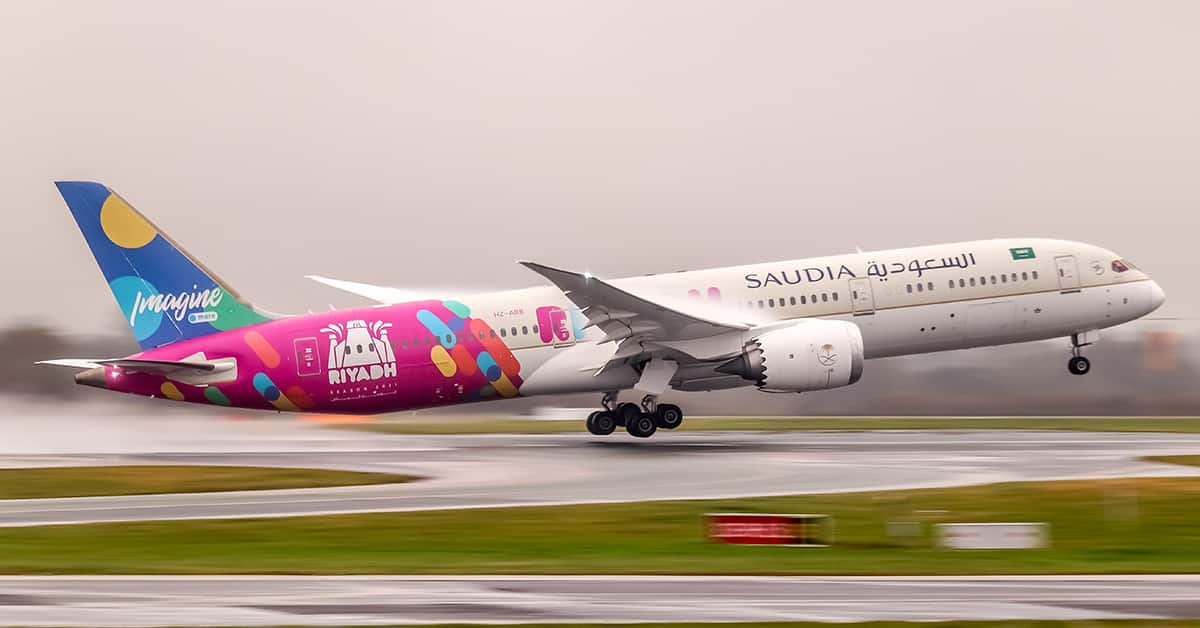 Riyadh Air, Saudi Arabia's new national airline, has ridden to the rescue of US plane maker Boeing with an order for perhaps as many as 72 Boeing 787-9 Dreamliners. The agreement includes a firm order for 39 and options for a further 33 of the wide-bodied jets, as the kingdom ramps up efforts to diversify its economy and become an aviation hub.
The fledgling airline is backed by Saudi Arabia's Public Investment Fund (PIF), a sovereign wealth fund with over $600 billion in assets according to the Sovereign Wealth Fund Institute. Yasir Al-Rumayyan, governor of the PIF, will be chairman of Riyadh Air. Saudia, the nation's existing flag carrier, also agreed to purchase 39 Boeing 787-9 and 787-10 jets with options for an additional 10.
The possible combined order of 121 Boeing 787s would be Boeing's fifth largest commercial order by value ever, the aerospace company said in a press statement last month. Boeing surprised analysts in January when it posted a $650 million operating loss for the fourth quarter, in part due to supply chain issues.
While the terms were not disclosed, Saudi local media reported the orders were worth $37 billion. Boeing says the 787 family is up to 25% more fuel efficient than planes it replaces, although it has been beset with quality problems and faces a backlog of deliveries. Riyadh Air is set to start receiving the new aircraft in 2025.
Riyadh Air predicts it will carry 330 million passengers and attract 100 million visits to Saudi Arabia by 2030. It expects to serve a network of more than 100 destinations, although analysts say it faces a tough competitive landscape dominated by regional behemoths Emirates, Qatar Airways and Turkish Airlines.
The scale of the challenge will not be lost on Riyadh Air CEO Tony Douglas, the former CEO of loss-making Etihad Airways, Abu Dhabi's aviation answer to Dubai's profitable Emirates. John Strickland, an independent air transport consultant, says over time Riyadh Air should be able to compete, as the government is putting resources into it, but it will be an uphill task.
"Emirates and Qatar both have well-established high-quality and large-scale operations and are not about to cede their positions to any newcomer," says Strickland. Who wins will ultimately depend on quality and to what extent the total market grows, he adds.