Doing business in Egypt and Turkey is not for the fainthearted. Bank Audi's vice chairman and group strategy director says success in these markets is about being able to absorb short-term shocks.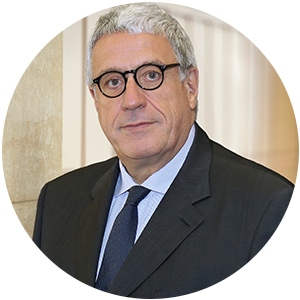 Global Finance: Is the return to domestic political stability having a positive impact on the Lebanese economy?
Freddie Baz: Political changes have started to sink into the collective subconscious. Consumption and investment decisions are picking up. Since the beginning of 2017, we have witnessed increases in the number of daily transactions over our counters, which is highly correlated with GDP growth.
GF: What types of products or services have strong prospects for growth in Lebanese banking?
Baz: Nothing will change in terms of our universal banking offering. We will probably have a more focused approach on retail and on small and midsize companies—with higher amounts of capital allocated—because this is where organic asset growth will be in the coming years. That said, we will also maintain and reinforce our existing relationships with the corporate and commercial sector. We are preparing ourselves to grab primarily whatever opportunities arise there.
At the same time, we are heavily investing in information and communication technologies. We are engaged at a group level in a $200 million IT restructuring plan. It is essential to support growth and to abide by the market's new requirements—not only to provide the customer with greater flexibility for additional acquisitions, but also for better compliance, risk governance and financial reporting.
GF: Where are the best prospects for regional growth and expansion?
Baz: Today we are in "wait-and-see" mode, but we want to become one of the leading regional players. To do that, we must ensure, at a certain point in time, a footprint in at least three markets: Egypt, Saudi Arabia and Algeria. Those three countries represent 50% of the Arab population and almost 50% of Arab GDP.
As of today, we have a very important presence in Egypt. Despite the instability of the past five years, Bank Audi Egypt maintained double-digit growth at constant exchange rates. Our cost-to-income ratio averaged 35%–40%, which translated into a return on assets and a return on equity close to 2% and 20%, respectively.
Egypt is a difficult environment, but since our early years of doing business there we said no to volatile businesses such as real estate, hospitality or tourism. We defined an appetite across industries we perceive as defensive in difficult times. It's not that you don't get short-term shocks, but it was within our capacity to absorb them.
We are present in Saudi Arabia as a financial company, but we would like to have a wider scope of intervention. In Algeria, we struggled for years to obtain a license to operate, but there are still many entry barriers. That said, we had an important compensating factor, which was the opportunity to expand into Turkey in 2012.
With the recent crisis [in Turkey], and especially the depreciation of the Turkish lira, our business plan was delayed. In 2016 we achieved $60 million net earnings after provisions and taxes, but our appetite was to achieve much more in the forseeable future. We also had to go from a growth model to a consolidation strategy; but it wasn't harmful, because our priority is resilience and maintaining a long-term presence.
We have also succeeded in building interesting franchises in two areas where we have no physical presence: Sub-Saharan Africa and Latin America. Through a system of desks based in Lebanon, France and Switzerland, we are managing turnovers of more than $2.5 billion in these two geographic areas. This could eventually translate into a physical presence.