Off-site storage in the Cloud boosts treasury-management solutions, offering affordability, flexibility and scalability.

---
---
Treasury-management systems (TMSs) were, until recently, only really viable for large corporations with big bucks, abundant IT resources and sophisticated treasury functions. Companies with under $1 billion in revenue were, according to the 2016 Association for Financial Professionals (AFP) Treasury Management System Survey, less likely to use a TMS, due to high fees and a daunting implementation burden.
Of companies with a TMS, the AFP study reveals that 53% use an installed system, 27% are hosted by a SaaS/ASP [Software-as-a-Service/Application-Service Provider] and 20% are modules within an organization's enterprise resource planning system (ERP).
Fast forward a year, and an FIS survey of more than 100 treasury and finance professionals reveals that 87% are at least somewhat receptive to adopting Cloud-based systems outside of treasury and 81% of participants have migrated their treasury solutions or are likely to migrate their treasury solutions to the Cloud.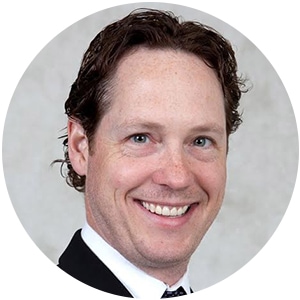 The rush to Cloud-based treasury services has led the International Data Corporation to predict that most TMS growth through 2020 will occur in SaaS. This is borne out by recent results of two of the largest companies with SaaS-only offerings: Kyriba announced record growth for the first half of 2017, with a 43% year-over-year increase in sales bookings and 109 new clients worldwide, bringing Kyriba's total customer base to more than 1,600; while ION's City Financials grew its bookings by 247% for the same period.
These days CIOs are putting treasury in the Cloud, either doing it themselves or endorsing third-party treasury technology: "IT does not want installed treasury systems anymore. They cost too much and are difficult to support," says Bob Stark, vice president for strategy at Kyriba. "This mind shift has enabled treasurers to not only embrace the benefits of the Cloud—reduced costs, scalability and improved business continuity—but also benefit from treasury systems that develop new capabilities at a more rapid pace." Stark claims Cloud TMSs will introduce 300–400 new features every year, which is five to 10 times the development productivity of older systems.
"SaaS solutions also allow clients to deploy quicker, as all the effort is geared to configuring the software, not to setting up or adjusting the technical backbone," states Warren Davey, executive vice president of GTreasury, a provider of both SaaS and installed TMS. He also cites flexibility, visibility and scalability as selling points: "With Cloud solutions, CFOs and treasurers are able to access their customized dashboards and financial information in real time, ensuring they have accurate data for decision making even while out of the office. From a scalability perspective, Cloud TMSs work off a technology stack that allows them to interoperate with other systems required within treasury, whether those are simply your banks and ERPs or also trading and compliance systems."
That's not to say treasurers should rest on their laurels, however, as Cloud-based TMSs are evolving at a rapid pace. " 'Set it and forget it' no longer works with any system—especially with Cloud-based TMSs that have more-timely releases. This means functionality is arriving in shorter intervals than it would have in the past," says Davey. "I would encourage treasury teams to stay up-to-date with vendor releases and have a plan in place to perpetually adopt new functionality as it becomes available."
In addition to functionality and price, David Stebbings, director and head of treasury advisory at PwC, recommends that treasurers look at several key factors, including security around interfaces with internal systems; the cyber- and data-security practices and controls of the solution provider; business continuity practices and financial stability of the solution provider; the list of clients using the solution and how they use it in practice; the track record of development of the product and future development plans.
"The most important step is to understand your organization's information-security requirements, which typically means aligning with the CIO's team," advises Stark. "Treasury should not be on its own security island. Once security needs are well understood, matching vendors' capabilities with those requirements becomes a simpler process. IT should still be involved, as they are the subject-matter experts and can see through the sales and marketing to ensure that treasury's information-security needs are truly met."
MEETING FUTURE NEEDS
Stebbings recommends that companies understand the pros and cons of a solution and how it might or might not meet their needs, both now and over the next five years. "Understand how it might fit in with your overall financial systems environment [accounting system, banking portals, ERPs etc] and how much support you need to give to make sure it remains up-to-date. Have an open mind—the way you currently do things may not be the best. The TMS should be a tool to transform the way you do treasury for the better, not just a glorified Excel spreadsheet for storing data. Many companies use only a fraction of the functionality."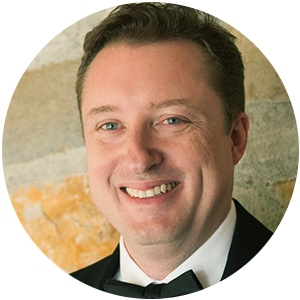 He recommends a multidiscipline team for choosing and implementing a solution—including treasury, cash ops, IT and finance—as it's relevant to all of them. "Without this [coordination]," he says, "the TMS could become a marginal tool used just by the treasury team, and much of the potential would be unharnessed."
The Cloud, according to Stark, is a great tool to harness Big Data. "The Cloud allows TMS providers to offer business intelligence and analytics tools within their TMS without bolting on additional software," he explains. "This expands the capabilities of a TMS to not only process treasury transactions but also deliver trend analysis, pattern identification and data visualization. There is so much unused data available to treasurers that needs to be turned into meaningful information."
Keeping on top of newer technologies, including AI and blockchain, could meet challenges facing treasurers today and in the future. "APIs [application program interfaces] specifically are starting to take hold in the Cloud-based TMS industry, as antiquated flat files via FTP [file transfer protocol] can be replaced with robust APIs that offer more value, security and scalability," states Davey.
"APIs are opening up treasury technology to more real-time integration, which has always been a complaint for treasurers who were stuck with batch delivery of bank reporting," adds Stark. "APIs also enable Cloud-to-Cloud integration, so that when a treasury team finds multiple systems to meet its expanding needs, the interface doesn't need to be developed as part of the implementation. Instead, the Cloud system providers can prebuild that connectivity via an API or similar technology."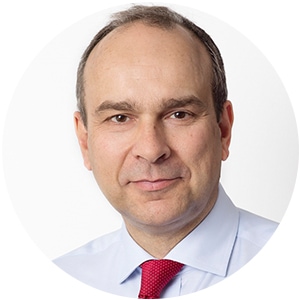 Stebbings sees APIs facilitating both the functionality and the scope of Cloud-based treasury solutions, and established vendors developing Cloud-based SaaS solutions to complement their private Cloud or hosted solutions. "Such solutions may come with built-in interfaces to banks, rates providers, matching services etc, allowing the TMS to become more of a one-stop systems shop for the treasurer," Stebbings says.
PwC calculates that Cloud-based TMS implementation comes in 30% to 50% cheaper than a traditional server-based implementation, and SaaS innovations will ensure that treasury continues to find clouds with gold linings.