Consumers have embraced digital technology to improve their lives. Now industry must figure out how digital tools can improve productivity.
China is indisputably ripe for another wave of digital transformation. The country is working through the decline of the demographic dividend that has helped propel its turbocharged growth over the past 30 years via a fast-growing working-age population and mass migration from the countryside to urban centers. The country has arguably reached its "Lewis turning point," whereby the supply of surplus labor is exhausted and real wages begin to climb. Moreover, to compound the dilemma, many of China's companies are mired in low-value industrial segments and constrained by a lack of innovative capacity.
A digital transformation of China's economy is front and center of a new model—often referred to as the "new economy"—based on services, innovation and domestic demand, rather than on exports and capital expenditure. The dynamic can be viewed as crucial, even necessary, against a backdrop of rising wage costs and an aging working population.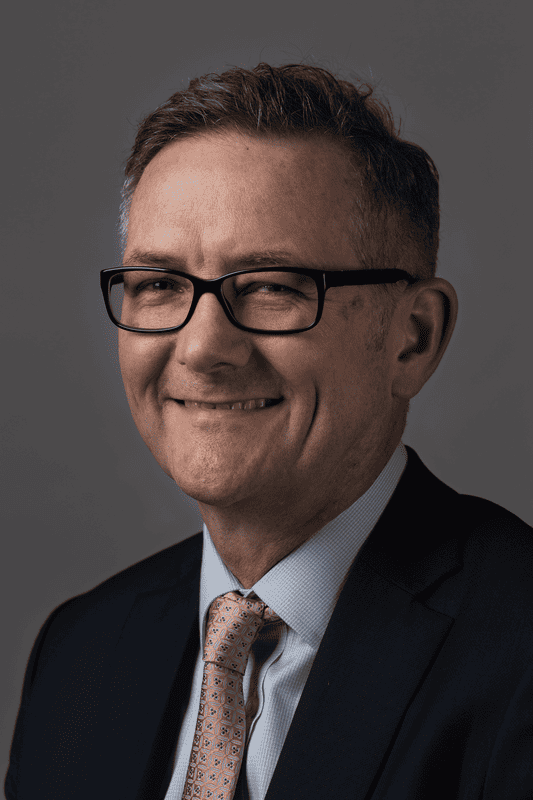 "Digital China" was enshrined in the country's 2016–2020 five-year economic plan and is a top economic priority. The new model seeks to improve industrial productivity via more-efficient utilization of the existing, aging workforce and capital stock. "Innovation is a key element of China's objective of lifting living standards," says Martin Petch, senior credit officer at Moody's Sovereign Risk Group in Singapore. "Fostering investment in innovation will likely contribute to higher productivity in some sectors and higher living standards. The associated rise in consumer demand will in turn drive further innovation, as demand for more-sophisticated goods and services increases."
Chinese authorities often use "consumption" and "innovation" as buzzwords to invoke the new economy, and these are the most visible aspects of the country's digital transformation. Petch points to rapid growth in retail, payment systems and associated logistical services, for instance.
China's consumers have rapidly adapted to a lifestyle of digital purchasing via either traditional ecommerce or a smartphone. Around 89% of respondents to a 2015 Cisco survey in China said that they use independent shopping apps on a smartphone at least once a week, versus just 34% for a like survey conducted by the software company in the US. A survey from iResearch determined that mobile third-party payments in China are projected to reach a hefty $5.5 trillion for 2019, or around 50 times that in the US, where ecommerce purchases account for just 9.1% of total retail sales, as of the third quarter of 2017.
Internet penetration rates in China are striking: At the end of 2015, according to Accenture, China had 688 million Internet users and 620 million mobile Internet users, of which 413 million had shopped online, accounting for around 18% of China's total annual retail transactions. Thanks to this dynamic, the country's three leading tech platforms—Baidu, Alibaba and Tencent—are rapidly emerging as global players, able to give the Amazons and Facebooks serious competition.
Up the Value Chain
The "full suite" of China's digital transformation involves the embrace of technologies that include the mobile Internet, Big Data, the Internet of Things (IoT), Cloud computing, blockchain and artificial intelligence (AI). And rapid digitization in China via the use of these constituents will allow the country to continue to move up the global value chain.
In 2015, the Chinese authorities rolled out the "Made in China 2025" and "Internet Plus" initiatives, designed to push the country's manufacturing base into the digital age via the integration of AI, robotics and social media into the manufacturing process. According to Accenture, the IoT could add almost $200 billion to cumulative GDP in China's manufacturing industries over the next 15 years, with further benefits from embracing this technology accruing to public-services spending and the resource sector.
Banks Embrace Tech
Meanwhile, China's banks—from the commercial banks to the investment banks and the private banks—have been early adopters of financial technology. "Digitization is changing the structure and competitive dynamic of the Chinese banking sector," says Boon-Hiong Chan, head of market advocacy (APAC) at Deutsche Bank in Singapore. "Large-scale disruption has occurred, thanks to the extension of services offered by the big tech platforms, which now offer Internet wealth management and the provision of other services including SME financing."
Although there has been industry disruption via fintech start-ups, banks in China regard these companies as potential partners and have been quick to invest in these nascent threats. "The banks in many cases are tying up in partnerships with technology firms, such as Bank of China with Tencent, and China Construction Bank with Alibaba," says Chan. "The focus is on third-party payments, and the potential is vast—estimated to be in the ballpark of RMB8 trillion [$1.2 trillion]."
In digitizing wealth management, China has stepped ahead of international peers in use of AI and machine learning. Robo-advisors, interactive programs that give personalized financial advice, are commonplace on China's fintech platforms. Despite rumors of malfeasance, they are hugely popular.
One area where financial technology is set to make significant inroads in China is in poverty reduction. Platforms such as Yu'E Bao, WeChat Pay and internet financial planning anchor their business models not in the absolute amount their customers have in their accounts but in the number of customers, their individual personas and interactive scenarios. Fintech in China stands to usher in a microfinance revolution.
"These marginalized customers [ultra-low-income individuals] will set up their own credit records, which will connect with the official system sooner or later," says Peng Tie, chairman of the board of Neo Capital, the parent company of fintech platform Neo Financial. "The financial revolution is starting slowly, in the marginalized zone; but it will shake the old financial system, established on franchise rights, in 10 years."
For GF's interview with Licaimofang CEO Yuan Yulai, click here.
For GF's interview with Yirendai CEO Yihan Fang, click here.