CASHING IN ON IP
By Udayan Gupta
Intellectual property, once an arcane and confusing area of law, is now a hot asset class for corporates worldwide. But companies are finding it challenging to value and monetize their IP assets.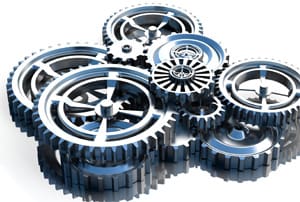 Corporations, investors and inventors—all are discovering that there is hidden value in IP portfolios. And the values can be in the billions, as companies such as Eastman Kodak (in Chapter 11) and Nortel (now bankrupt) have belatedly discovered.
Canadian firm Nortel, which filed for bankruptcy in 2009, had a wealth of IP assets that went on auction last year—garnering a staggering $4.5 billion for the firm and its creditors.
On January 19 this year Eastman Kodak filed for Chapter 11 bankruptcy protection in Manhattan, listing assets of $5.1 billion and debt of $6.8 billion. But even as it negotiates with creditors, Kodak continues to mine its patent portfolio for cash. It sued Samsung Electronics—claiming that Samsung's Galaxy tablet infringes on its technology for capturing and sending digital images. A week earlier Kodak had sued HTC and Apple. It also has cases pending against Research In Motion and Fujifilm. In a later filing, Kodak said that the value of its nondigital patents could be as much as $2.6 billion.
Many wonder whether the estimated valuation of IP assets such as those on the books at Eastman are legitimate or whether the efforts by Kodak to put a true value on its IP assets are simply a bargaining strategy as it goes into negotiations with creditors. "A little bit of both," says Rob Aronoff, managing partner of Pluritas, a patent transaction and advisory firm based in San Francisco. Aronoff, who worked on IP issues at Kodak, feels that the ascribed value is more of a ploy that Kodak can use to negotiate with its major creditors, which include Bank of New York Mellon, Sony Studios and Warner Brothers.
Suddenly IP assets are the center of discussion at every company involved in computing—from Apple and Google to IBM and Samsung. Not only are companies putting more resources into R&D to build their IP portfolios, but they are also looking more closely at how to monetize those assets. IBM, for example, was awarded nearly 6,000 patents in 2010; Samsung, more than 4,500.
"Companies have realized they have giant idea engines in which large patent portfolios are tied up and they need to aggressively monetize them," notes Aronoff. One difficulty has been the variances in legal framework from country to country. However, this should become less of an issue as almost every country, developed and emerging, is working to create a set of laws that are consistent with the present state of technology and enforcement.
Another difficulty is how to make best use of these assets, be it through internal development or by monetizing them—either with licensing arrangements or by selling them off to the highest bidder.
Traditionally there has been no concrete mechanism in place to manage the licensing process—it was done through bilateral arrangements with interested parties. This, however, may be changing. The Chicago Board Options Exchange, together with Dutch electronics company Philips and Rutgers University, is launching the Intellectual Property Exchange (IPXI), which will allow IP holders to sell licenses—or the rights to use their IP for a pre-established period or number of times. The idea is that the exchange will establish a true market price for that IP—and allow for standardized contracts and transparent pricing.
PATENT TROLLS
At the moment, most companies make money off their intellectual assets either through individual licensing deals or by searching out companies that are using their IP illegally. In large part, corporations use nonpracticing entities, or NPEs—also known as patent trolls—to manage and protect their IP. And when they find that another company has infringed, they will threaten legal action to force a settlement. Most companies threatened with a law suit find that it is easier to pay up than test a legal process that continues to be expensive, time-consuming and uncertain.
"Many businesses are, in fact, using others' inventions [whether by accident or] or outright stealing them," says Bruce Berman, chief executive of Brody Berman Associates, a strategic IP communications firm in New York. "It is a business decision to settle and not risk the higher cost, disruption, possible injunction and embarrassment of a public dispute. It's also cheaper than a costly design-around or conducting even more R&D." The success of patent trolls, demonstrated by the financial results of companies such as Intellectual Ventures, founded in 2000 by a number of high-tech veterans such as Nathan Myhrvold of Microsoft, has encouraged large corporations such as Nokia, Sony, Micron Technologies and Alcatel-Lucent to back other NPEs to generate new cash.
"The role of IP rights such as patents in business performance remains murky. These are not easy assets to comprehend, on or off the balance sheet"
– Bruce Berman, Brody Berman Associates
Still, many patent experts believe that the cash being extracted by companies such as Intellectual Ventures has more to do with legal arm-twisting than with the values inherent in a patent. The amount people are willing to pay is "more an emotional thing than a logical thing," says Marshall Phelps, former corporate vice president of IP policy and strategy for Microsoft and former vice president of IP and licensing for IBM.
More than half of IP suits are thrown out because they have no merit, notes Berman. Nonetheless, some companies that have chosen not to settle have done so at great cost. It took BlackBerry-maker Research In Motion more than five years and $612.5 million to settle a suit against Virginia-based NTP. The suit claimed RIM stole NTP's patents to create its widely popular and often addictive BlackBerry mobile-push e-mail platform. The duration and publicity of the dispute was not only costly but also a competitive distraction, says Berman. The uncertainty around the dispute and the claims let RIM's competitors challenge it for market dominance.
TRUE ASSESSMENT
Nearly three-quarters of high-tech companies have ignored a true assessment of their patent values, says Phelps, who also is a board member of the newly-formed IPXI. If companies focused on accurately valuing their patent portfolios and then examined options for making use of them, they would not only get an accurate picture of what they own but also be able to generate more revenue, he says.
But how do you estimate the value of patents? "IP rights are valued based on potential royalty from the sale of products that use the IP," explains Mansoor Khan, director of technology licensing at the University of Connecticut. But in the case of early-stage breakthrough technologies, making such estimations can be very tricky because it takes years to develop products around them, says Khan.
Indeed, for a long while, businesses were comfortable taking the passive approach. They protected their rights and, if they needed to use others' patents, quietly negotiated an arrangement. "They licensed patents to each other so that they could continue doing their business," says Aronoff. "The emphasis was on sales. Maximizing revenue from IP was lower down in the order."
Even today, putting a value on IP continues to be an extremely subjective process. "Despite progress, the role of IP rights such as patents in business performance remains murky," says Berman. "These are not easy assets to comprehend, on or off the balance sheet."
DEMAND-DRIVEN
However much patent holders might value their patents, the patents have little value unless there is a demand for them or they are seen as critical to a product or process. "Context-driven and time-sensitive, the size, industry, capitalization and risk tolerance of an IP all influence its value," says Berman. "In theory, good patents are worth at least something to everyone. In practice, the mobility mania is showing us that they are worth a lot more to some holders than others. Call it perceived need."
This perceived need exploded in the smartphone market as computing companies, telephone service providers and application developers came together in a speedy and messy jumble when smartphones first hit the radar. Some of the biggest smartphone platform providers had a dearth of patents to back up and build out technologies upon their smartphone platform. They suddenly had to choose between being first to market or pausing to negotiate IP rights. Some of the largest companies chose to move on, confident they could bully their way out of disputes, or, at worst, counterattack. They hadn't counted on the complexities of patent laws and the ability of the laws to hinder their business.
EFFICIENT MARKETPLACE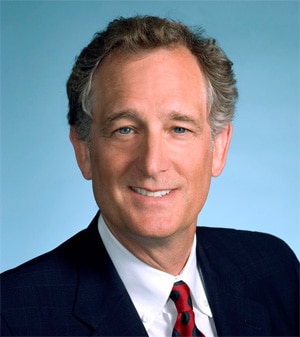 Lyerla at Jenner & Block: High transaction costs for IP enforcement are hindering an efficient marketplace
There is no efficient marketplace where the value of patents can be accurately priced, says Marshall Phelps, the patent veteran. So many patent holders are extracting royalty revenues by threatening to enforce ownership rights, fully aware that the matter will take an indeterminate time to resolve through litigation or the threat of litigation. Patent holders are discovering that a threat of litigation is more than likely to generate significant amounts of cash—giving a real value to their patents. "You can then construct a case that your patents have contributed to the sale of that product. How much that contribution is becomes part of negotiation processes," he adds.
CHANGING LEGAL FRAMEWORK
In the US in September, President Obama signed into law the America Invents Act in an effort to prune some of the thicket of ambiguities that has grown around the IP industry. And while many of the provisions are not seen as radical or game-changing, they are bringing the laws into the new millennium. Certainly the act simplifies earlier laws. It eliminates conflict between first to file and first to invent—a provision that only the US among developed countries had retained. Most important, perhaps, it creates a legal arena where the rules are more transparent and enforceable.
"Intellectual property is at the heart of US technological strength," says Brad Lyerla, a partner at Chicago's Jenner & Block and co-chair of its patent practice and litigation group. But the power of IP has been lessened because of arcane laws, an oversight process that hasn't kept pace with the speed of technological change and a global economy in which enforcement of rights has become increasingly complicated.
Lyerla believes that the transactional costs of IP enforcement are among the highest in all litigation, costs that are unnecessary and unproductive for most companies. The legal reforms are designed to clear the air and mitigate costs. "Only then can we create an efficient marketplace to exploit the true potential of our patents," he adds.