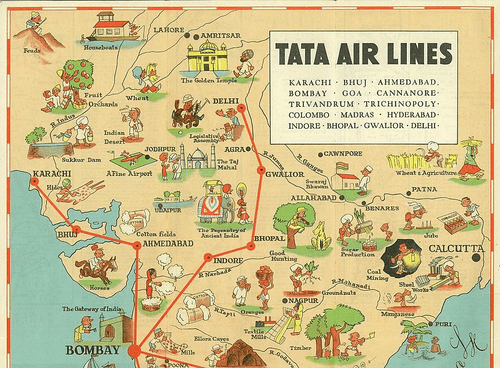 Indian Prime Minister Narendra Modi's government decided to sell a 49% stake in debt-laden state-run carrier Air India.
The government may explore increasing the stake to 51%, with control of Air India possibly granted to a foreign airline, if official statements are to be believed.
Nicknamed "Maharaja," Air India has racked up losses of more than $8 billion and is stuck with an aging fleet, high operational and maintenance costs and 27,000 employees.
In the past 20 years, several attempts were made to sell Air India, to no avail. To facilitate a sale this time, Modi's government could split up the airline's assets and businesses. Shifting personnel to other state-run companies and writing down debt could also be considered.
Potential bidders include Indian conglomerate Tata Group—which founded Air India in the 1930s—and homegrown airline InterGlobe, both of which have expressed interest.
Such foreign operators as Singapore Airlines, Lufthansa, Emirates, Qatar Airways, Delta and Air France could also throw their hats into the ring. Nationalized in 1947, Air India has failed to make money since its 2007 botched merger with Indian Airlines.