Proposedpolicies will mean strongerdollar and higher interest rates, experts say.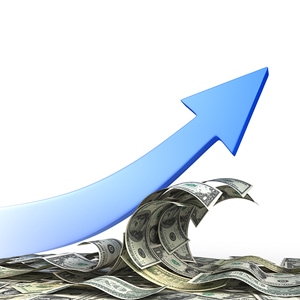 The Trump administration's nascent economic policies, including tax cuts and higher infrastructure spending, will likely result in a strong dollar and rising interest rates, according to financial industry observers.
The last time the US unleashed fiscal stimulus when the economy was not in recession was from 1981-1984 under Ronald Reagan, according to a Bank of America Merrill Lynch global research report. "This emboldened the Federal Reserve to enter a hiking cycle, propelling the dollar 60% higher," the report states.
The US is about to emerge from gridlock, says Alan Ruskin, global co-head of FX at Deutsche Bank. "The question is not whether Trump can get a large fiscal stimulus through, but whether a Republican Congress can 'right-size' the package," he says. Another question is whether the next US Treasury secretary will pursue a competitive dollar, Ruskin says.
Many US trading partners in emerging Asia, most obviously China, will be wary. "We expect Trump to start by labeling China a currency manipulator and bringing a number of perceived disputes to the World Trade Organization," says Neil Shearing, chief emerging markets economist at Capital Economics. "Tariffs are possible further down the line, but won't be the first option."
China's renminbi sank to a six-year low in the days following Trump's victory. China has spent billions of dollars this year to support the renminbi, which is down 4.5% for the year to date.
"We believe the lowest-hanging fruit for the Trump administration will be tax reforms to encourage repatriation of the $2 trillion that US companies are sitting on," BofA Merrill Lynch states in its report. "Our estimates suggest that nearly $400 billion of overseas cash could be converted to dollars, providing a positive dollar tailwind."
Mark McCormick, director and North American head of FX strategy at TD Securities, says: "For now, the market is going with the pro-growth narrative. That is, the Republican sweep offers policymakers a mandate to embrace policies that would accelerate growth over the coming years."
This includes fiscal stimulus aimed at infrastructure as well as corporate tax cuts, McCormick says. "It is certainly a policy experiment, but the market sees these as reflationary policies that have the potential to lift growth and inflation," he says. "A new budget is unlikely to be confirmed until April, but the mere whiff of a rotation toward more fiscal and less monetary [stimulus] is bullish for the greenback."
However, discussions about currency manipulation, trade wars and less globalization all suggest a more cautious outlook for the dollar, McCormick says.
The Mexican peso sustained its largest drop in nearly 20 years on news of Trump's surprise win. "Until the uncertainty clears, Mexican assets are likely to continue underperforming," says Win Thin, global head of emerging-markets currency strategy at Brown Brothers Harriman.
It remains to be seen, he adds, whether Trump as president will behave differently from Trump the candidate, who threatened to tear up Nafta.