REGIONAL FOCUS
By Dan Keeler
Perceptions of poverty and corruption have long dogged sub-Saharan African countries looking for investment. But as growing interest in Africa's economies has morphed into a frenzy of investment, a new perception gap is appearing.
Sub-Saharan Africa has long suffered from an image problem. Many companies and potential investors have perceived it as fraught with hazards such as corruption, the risk of nationalization, loose legal systems and ongoing civil conflicts. Even now, according to a recent EY (formerly Ernst & Young) survey of global companies, more than half of the companies that are not currently operating in sub-Saharan Africa consider it to be the least attractive region in the world to do business.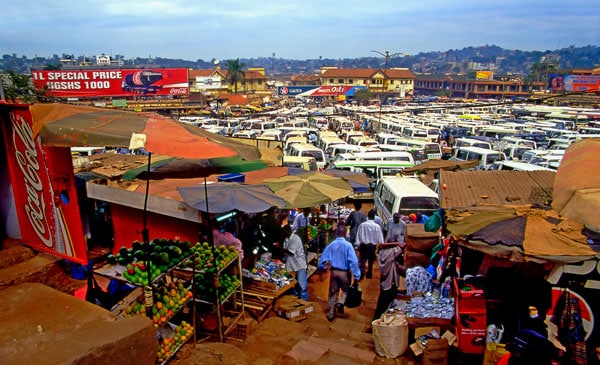 But those companies are increasingly out of step with the economic reality. A substantial proportion of the world's fastest-growing economies are in sub-Saharan Africa, and many of the countries in the region are making considerable progress in deepening democracy, building credible institutions and solid, consistent regulatory environments, and enhancing governance standards in both the public and corporate arenas. Its leading economies weathered the financial crisis far better than the developed markets, and they are less exposed to the headwinds that are impeding global growth.
Those companies that have seen the potential of the region, however, are dedicated acolytes. The same EY survey, for example, found that nearly 90% of companies that are already operating in Africa view it as the most attractive region in which to be expanding at present.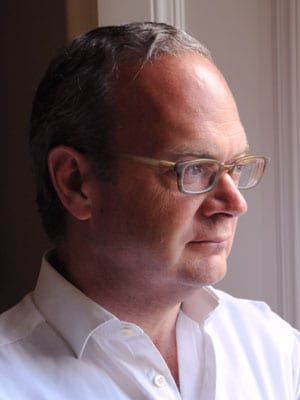 Florman, 8 Miles: There are many opportunities for the Fortune 500, and those companies would be welcomed
A recent tour of Africa-focused conferences and events told the same story, with standing-room-only auditoria packed with potential investors eager to take part in the region's explosive growth. Organizers of one sold-out event in New York early last year describe in detail how they had to fight back angry latecomers who sought to crash the gate.
RISING CONSUMPTION
A quick look at some of the numbers shows clearly why those companies already active in Africa believe it presents such a compelling story. According to consultancy Bain, more than 70% of the top 50 global consumer goods companies are already active in Africa's consumer markets. "For 20% of this top 50, Africa already represents more than 5% of their global sales…and most in that group also enjoy strong profitability," the consultant notes.
Africa is already home to around a billion people and will soon have the largest working-age population of any region in the world. The continent's real economic growth over the past decade has averaged between 5% and 10% a year.
Over the coming five years, the IMF forecasts that sub-Saharan Africa's growth as a whole will range between 5.5% and 6% a year—compared with the developed world's, which the IMF sees hovering between 2% and 2.6%.
Much of the enthusiasm for investing in sub-Saharan Africa is founded on the conviction that there is huge, untapped potential for domestic economic growth and that there is a rapidly swelling middle class that will drive up domestic consumption. Research by the World Bank, for example, shows middle-class consumption was responsible for more than 60% of the continent's overall GDP in 2012. Bain's 2012 report on Africa predicts that the continent's middle class will double in size by 2020.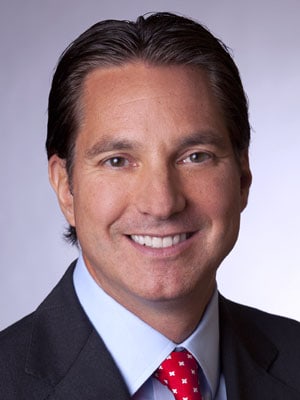 Drinkall, Morgan Stanley: Sustainable longer-term growth never happens in a straight line
The consumption clearly is there, and in some cases is remarkably buoyant. According to market research firm Euromonitor, for example, Nigeria is among the world's 10 biggest markets for Hennessy cognac. But, while the research makes inspiring reading for companies looking to sell to this growing middle class, it may also be overstating the potential. The World Bank's definition of middle class in Africa is anyone earning from $2 to $20 a day. Although those people may be able to enjoy some level of discretionary spending, they probably won't be buying air conditioners or washing machines any time soon, even if there were a reliable electricity supply to power them—which in much of Africa there is not.
SWINGING PENDULUM
"There is a disconnect between the reality on the ground and external perception," says Samir Gadio, an emerging markets strategist covering Africa for Standard Bank. "For a long time people were extremely negative about Africa. Now it appears we're shifting in the other direction. We have a big pool of investors keen to get involved, but it's not clear that they've done their homework."
Helping to lift the enthusiasm is the liquidity being pumped into global markets by the US Federal Reserve and other major central banks. The torrent of easy money has driven yield-hungry investors to pile into emerging- and frontier-markets bond issues, such as Zambia's 2012 eurobond, which raised $750 million at a yield of just over 5.6%, and Gabon's recent $1.5 billion issue, which launched at 6.375%. The low yields these countries are able to offer—and the level of investor enthusiasm—illustrate how much perceptions of Africa have changed. They also demonstrate, says Gadio, that there may be "a lot of people investing without a clear understanding of what they're investing in."
The excitement over sub-Saharan Africa is driving up equity values too, to the point that at least one analyst, HSBC's John Lomax, is now urging investors to be cautious of potential overvaluations in Kenya, one of the region's most liquid markets.
Mark Florman, who helped musician Bob Geldof set up 8 Miles, an Africa-focused private equity firm, several years ago, recognizes the hype but believes it may be helpful: "When we started 8 Miles, we were struggling to find investors. Now every PE firm is trying to launch an Africa strategy," says Florman. "But sub-Saharan Africa still needs investment, particularly from large companies. Capital is flowing into the venture capital and private equity funds, but if you look at the opportunities there for the Fortune 500, there are many—and they would be welcomed."
Tim Drinkall, portfolio manager of Morgan Stanley's frontier markets fund, believes there is some justification for the excitement about Africa: "There is a bit of a blind enthusiasm for Africa," he agrees, "But the future looks brighter now than it's probably ever been." He cautions, however, that "sustainable longer-term growth never happens in a straight line. There will be setbacks. If you're trying to start a business there, you have to make sure you're managing the risks."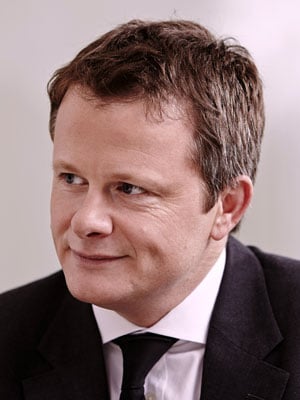 Speechley, Abraaj: The sub-Saharan Africa story is very nuanced
Key to managing those risks is understanding the individual nature of each country.
As Tom Speechley, a senior partner with private equity firm Abraaj, which has invested around $1 billion in Africa over the past decade, explains: "The sub-Saharan Africa story is very nuanced. For example, it is widely quoted, correctly, that many of the fastest-growing economies in the world are in Africa, and yet we would not actually recommend investing in several of those countries today, whether because of lack of scale, lack of transparency, difficulty in doing business or otherwise."
Florman asserts that the nub of the problem is the word "Africa." He says outsiders' tendency to view the continent as a single entity is hindering them from establishing a clear understanding of the real opportunities—and risks—there.
The key to finding and successfully realizing the potential of Africa's fast-growing economies is to focus on the details. As Abraaj's Speechley points out: "If you've done your homework and you partner with the right people, you'll be fine."