Nearly 1400 global companies factored in aninternal price for carbon in 2017 compared to just 150 in 2014.
More companies are now looking at environmental risk as a key business risk factor as seen with nearly 1400 companies factoring an internal carbon price into their business plans globally in 2017. The figure for 2014 stood at just 150 as per research by CDP, a non-profit global environmental disclosure platform. The year on year increase for companies factoring internal carbon prices stood at 11% over 2016 numbers. Together, the companies represent a fifth of Fortune Global 500 companies at $7 trillion.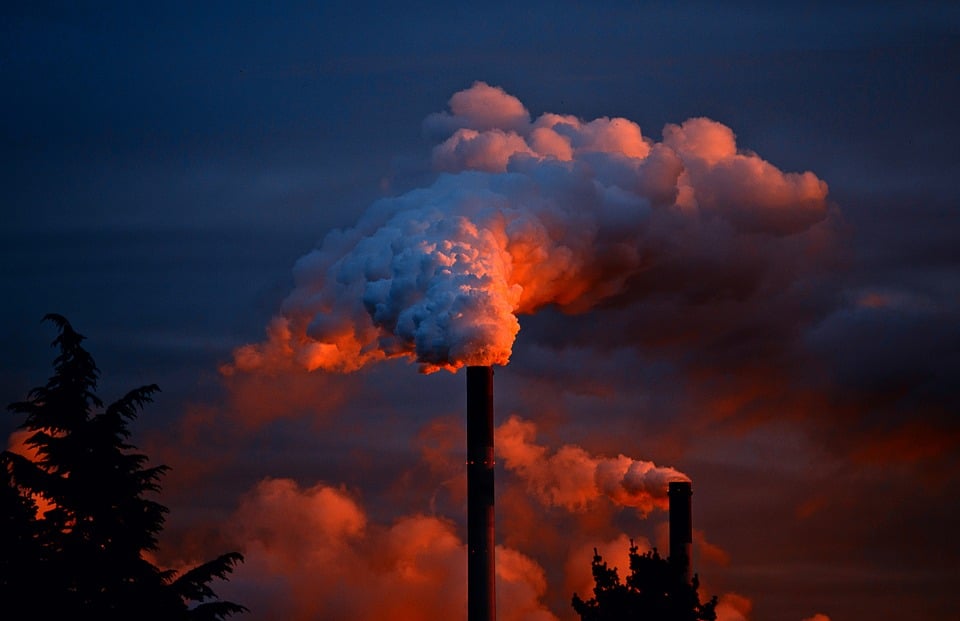 Mark Lewis, Managing Director, Head of European Utilities Equity Research, Barclays; Member of the Task Force on Climate-related Financial Disclosure says that when companies have an internal carbon price, it is one way we can know that companies are actually factoring environmental risk into their mainstream business strategies. "Pricing carbon should play a vital role in helping companies do this," he says. He does add that the price level, while important, is not the only key aspect. "There needs to be more transparency as to how a company actually uses the price and whether it is seen as an important part of business decision-making and forecasting."
Carbon pricing catches on
As per CDP research these companies are typically using internal carbon prices to manage risk, drive business decisions like investments into making products more environment friendly as well as using it as a tool to transition to low carbon business model at present. "Once there is a price in place, the conversation around carbon moves to the finance department. This is where companies begin to see the implications of being a high carbon footprint company, strategic investments into low carbon product development and more," says Nicolette Bartlett, Director of Carbon Pricing, CDP.
In 2017, over 40 national and 25 regional governments had already put a price on carbon covering about 15% of global greenhouse emissions. CDP found that up to 800 companies may be vulnerable to the effects of these regulation with them still not using an internal carbon price despite these ongoing developments in carbon pricing policies. Additionally, only 15% of companies who use an internal carbon price to stress test their investments disclose that they forecast future prices rising, which may concern some investors.
Energy and utility companies lead the trend with three-quarters of them currently pricing carbon internally, including industry heavyweights such as National Grid, EDF, Exelon Corporation, PG&E Corporation and E.ON SE. Over half of the materials and telecommunications sectors also intend to use an internal carbon price as early as 2019,a s per the report.
US & China forge ahead
Regionally, China is ramping up Asia Pacific progress with the number of companies internalizing a carbon price nearly doubling from 54 to 102 since 2015 including China Vanke, Shanghai Electric and China Mobile. China's plans to roll out the largest emissions trading system in the world by the end of 2017 is likely to send a ripple across regional and global markets, with the expectation that up to a quarter of global carbon emissions will soon be covered by a carbon price.
Despite current uncertainty around environmental regulation, US companies too are bucking the trend with 96 companies disclosing they are now using an internal carbon price, up from 29 in 2014. An additional142 plan to implement internal carbon pricing by 2019. The state of California also extended its emissions quota system (cap-and-trade) to 2030 with an overwhelming majority vote.
More countries and regions join in
Other regions and countries recording a rise in carbon pricing include Canada Latin America and Korea. In Canada, the government introduced regional carbon pricing systems. Ontario, for instance, will see US$1.5 billion in clean investments enabling Canada to reach its 2030 climate goal;
In Latin America, Chile, Columbia, Mexico and Peru committed to a green growth strategy and a carbon emissions market for the region in the future. Twenty-four countries in the region have identified fiscal measures as a tool to implement their nationally determined contribution. The region accounts for around 7% of global emissions.
In Asia, too it is just not China that has companies looking at carbon pricing. South Korea already operates the first national Emissions Trading System in Asia and has recently published plans to tighten its system.