Companies worldwide struggle to measure and report how well they are "doing good" as they do well for their stakeholders.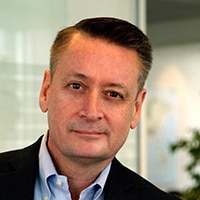 Corporate finance managers might well roll their eyes when they hear the term "ESG." This trendy acronym stands for environmental, social and governance, the grab bag of criteria that businesses are increasingly expected to strive for—and report on—in addition to the mundane goal of making money.
ESG—also known as sustainability—is frustratingly elastic, stretching from green energy and water policies, to monitoring labor practices at far-flung suppliers, to equal pay for women and diversity in the boardroom.
"Sometimes describing sustainability is like nailing Jell-O to the wall," admits Tim Mohin, chief executive of Global Reporting Initiative, the Amsterdam-based nonprofit that has been facilitating corporate reporting in these areas for two decades.
Links between good behavior and financial or stock performance are tenuous at best. "There are studies out there that show it does affect returns," says Ken Bertsch, executive director of the US Council of Institutional Investors, "and studies that show it doesn't."
Yet pretending ESG will go away is no longer an option, at least not for listed companies. Investors—and not just those who control some $23 trillion in "socially responsible" funds—increasingly consider these soft attributes. Globally, 61% of institutional investors "integrate ESG factors in their fundamental process," up from 52% just a year ago, according to a survey by French asset manager Natixis.
If investors crave ESG disclosure, regulators increasingly mandate it. Currently, some 40 stock exchanges around the world require sustainability reporting in some form, GRI's Mohin reports. As of this year, listed companies in the European Union must comply with the Non-Financial Reporting Directive, certifying their performance on open-ended benchmarks including "respect for human rights" and "social responsibility and treatment of employees."
Banks are even starting to pay for ESG metrics. French food giant Danone recently disclosed a $2 billion syndicated loan with an interest rate that floats based on "third-party verified ESG performance." BNP Paribas, the lead lender on the facility, says this is one of a dozen similar deals transacted since the mechanism was introduced last fall.
"We call this a positive incentive loan," says Hervé Duteil, Paribas' chief sustainability officer for the Americas. "It encourages clients to look for incremental positive impact on society in a way that's relevant."
If that still sounds like greenie gobbledygook, experts have some pointers on how to channel and evaluate a company's incremental positive impact.
Think Risk, Not Virtue
Corporate numbers people have little experience quantifying abstract societal good, but quite a lot costing out liabilities from sub-optimal behavior. "Businesses manage their risks in all ways all the time," says John Derose, a leader of EY's sustainability practice. "If you start to think about a lower-carbon world in that context, it becomes more science and less art."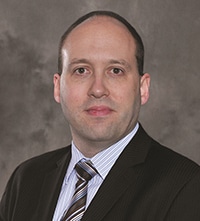 In fact, attention to such details are as much an opportunity as a nuisance. "Think of ESG as a heat map for the megatrends in whatever industry you're working in," says Jens Peers, chief investment officer for Mirova, Natixis' sustainability affiliate. "If you're focusing on sustainable water use, you're going to find some costly water leaks."
Those ideas for making operations more socially responsible—and business-smart—can come from anywhere in the organization. "Each time we did a sustainability study, we would see little corners of the company light up," Mohin recalls from his days as corporate responsibility director at a chipmaker. "Like the guy who did packaging who was so excited to show us how they shrunk the size of the box and moved to recyclable materials."
Environmental and social concerns may be hogging the chatter on ESG, but governance lapses can still prove disastrous, Peers says. A case in point is Volkswagen, which lost one-fourth of its market value in 2015 after US officials found it was installing hidden devices to sabotage diesel fuel-emissions data. One factor in this debacle was "a bonus culture that was very short-term in nature and linked to market share," the fund manager says. Other governance abuses that have been red flags since the Enron scandal 15 years ago still widely persist, Peers adds—like consulting contracts with the same firm that conducts financial audits.
None of this definitively moves ESG assessment and reporting out of the touchy-feely realm into the hard numbers that financial executives know and love. But two heavyweight pseudo-regulatory initiatives might.
Will Industry Self-Regulate?
A fresh push comes from the US, which has broadly lagged Europe on the sustainability-consciousness curve. A non-governmental Sustainability Accounting Standards Board (SASB), headed by former Securities and Exchange Commission chairwoman Mary Schapiro, has developed disclosure standards for no less than 79 industry categories across 11 economic sectors. The body looks for reporting on "material" factors with the "potential to affect value creation"—a description that stretches well beyond green concerns to issues like "employee recruitment, engagement and diversity" and "customer welfare."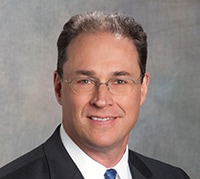 A public comment period on the SASB's grand proposal, which ended January 31, elicited mixed reactions. "There's a lot of angst around the SASB standards," the investor council's Bertsch says. "Whether they fly or not remains to be seen."
But to supporters, the standards represent a breakthrough that could enable like-to-like comparisons of competitors on vital social measures. "When these are codified, they will represent a holistic disclosure that should really offer consistency across industries," says Rudolf Bless, chief accounting officer at Bank of America and an SASB Foundation board member.
In the meantime, Michael Bloomberg, the business-information tycoon and former mayor of New York City, oversees a parallel global effort called the Task Force on Climate-related Financial Disclosures. Working under the umbrella of the international Financial Stability Board, this group issued its recommendations last July. The Bloomberg task force, as the name suggests, maintains a relatively tight focus on steps to mitigate climate-related risk, which to some observers spells a better chance of broad adoption. "The TCFD is working from the point of view of an organization's impact and risks," EY's DeRose says. "I'd say we've been getting more questions from clients about this than some of the GRI-type stuff."
The debate on whether wholesome corporate behavior is related to profit will likely rage on long and inconclusively. What's obvious is a rising demand for ESG-type information from investors, customers and employees alike, and a movement toward concrete metrics and disclosures that must involve the corporate finance team. Bank of America's Bless issues a rallying cry to his comrades in the quantitative trenches: "I think the profession needs to embrace these new disclosures with the same type of rigor and discipline as established financial reporting," he says.
Skeptical or not, you can't ignore this rising tide.