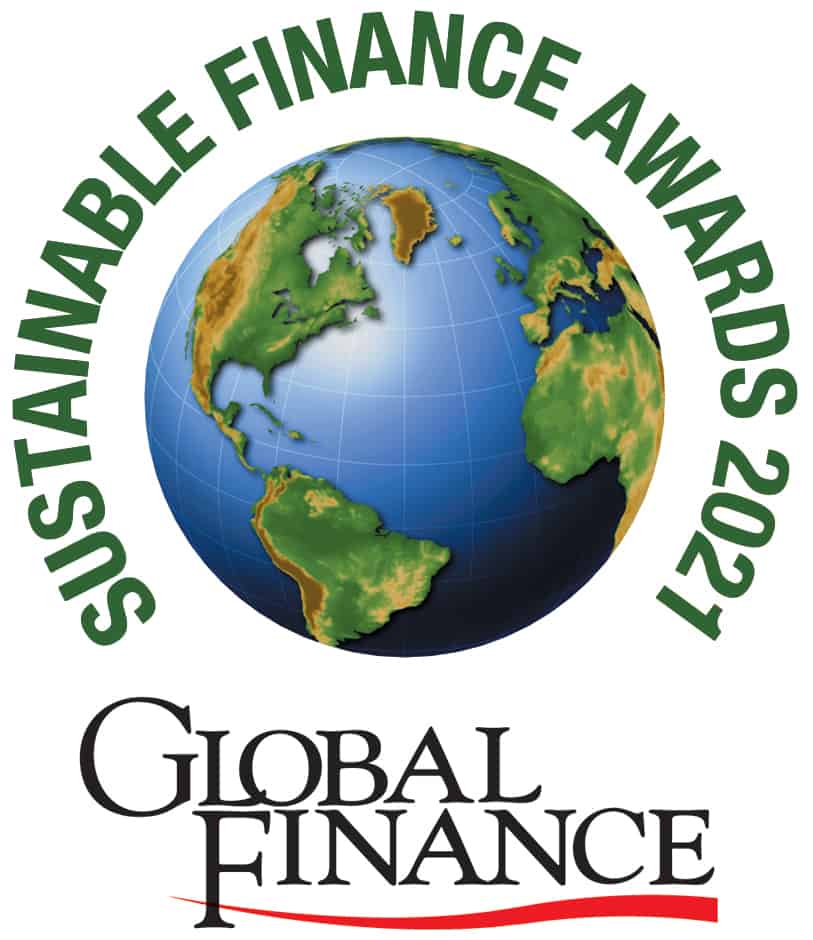 Global Finance Sustainable Finance Awards 2021 – Entry Deadline Extended To June 30
New Program to Honor Leaders in Financing a Sustainable Future
Global Finance announces the launch of a new awards program to recognize global and regional leadership in Sustainable Finance—funding for initiatives designed to mitigate the negative impacts of climate change and help build a more sustainable future for humanity.
"Scientists have warned with increasing urgency that we must face the realities of climate change with innovation and adaptability," says Global Finance publisher and editorial director Joseph Giarraputo. "All such efforts require funding, and the financial and corporate communities are stepping up to provide the means. Our awards will honor those who stand out."
Recognition will be given for leadership in sustainability financing overall, community support, resource management, transparency & reporting, infrastructure and project financing, and emerging-markets sustainability funding. Honors will also be awarded to excellence in lending and bond issues: Green for environmental efforts, Blue for ocean preservation, Social for citizen and community initiatives, and Sustainable, which combine both green and social elements.
This Call For Entries covers financial institutions. A separate Call For Entries for corporates can be found on GFMag.com. Financial institutions are encouraged to enter on behalf of their deserving corporate partners. Entries are required for consideration and there is no fee to participate.
Winners will be published in the September 2021 print and digital editions and online at GFMag.com.
Global Finance's awards and recognition programs are the trusted standard of excellence for the financial industry. They are backed by a 34-year history of editorial accuracy and integrity. Global Finance's corporate and financial audience relies on these awards because they are credible and reliable.
Submit your entries for Global Finance's first ever Sustainable Finance Awards 2021 today.