Blockchain, otherwise referred to as distributed ledger technology, underpins the functioning of digital currencies such as bitcoin, which bypasses banks altogether.
The launch of the blockchain-enabled asset trading platform Nasdaq Linq, Goldman Sachs' filing of a patent for a securities settlement system based on a new virtual currency called SETLcoin, and the continued rise of blockchain banking consortium R3 all point to a race by financial institutions to harness the power of the blockchain.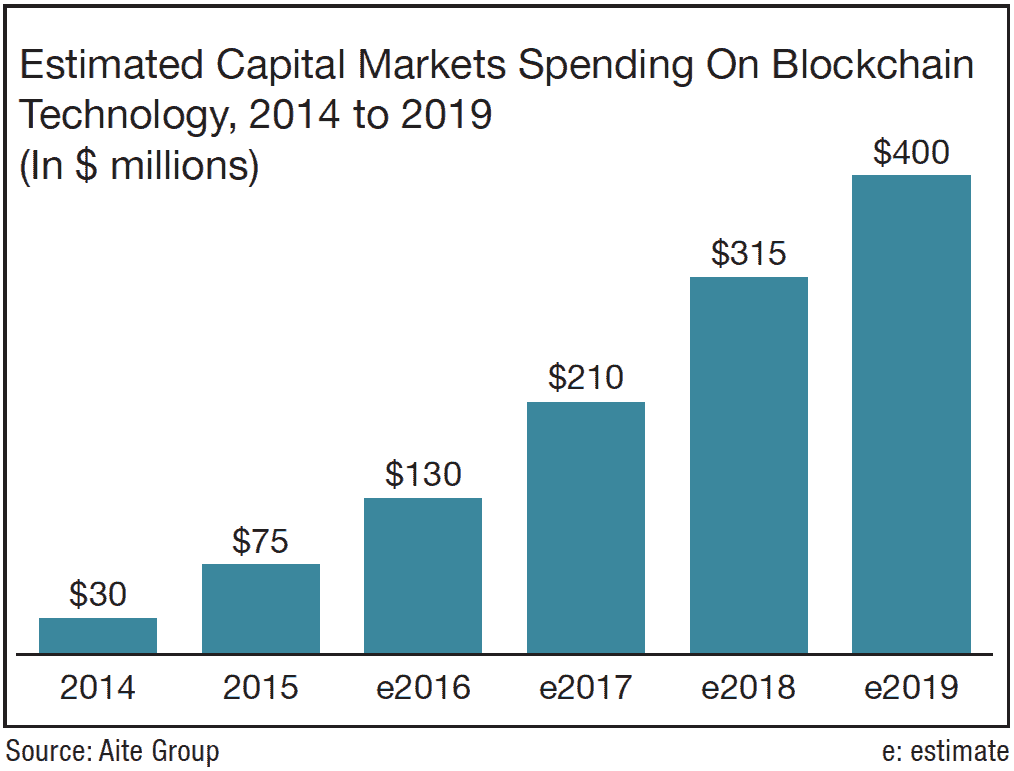 But Gabriel Wang, an analyst for Aite Group, a consulting firm focused on financial technology, says deep discussions among banks about how they could leverage the blockchain to solve regulatory issues and inefficiencies within capital markets started in earnest in early 2014. "That's when people from the technology and financial services side started to look at this," he says. "In 2015 we spoke with a lot of firms about building blockchain solutions. Right now most are still in R&D, but some [banks] are a little more ahead and others are just searching."
Potential cost savings and creating efficiencies are what is luring just about every major financial institution to the blockchain. The potential savings derived from distributed ledger innovation are compelling, and Aite Group predicts a steady increase of IT spending on blockchain in the next five years.
Right now one of the biggest developmental hurdles is a lack of proven user cases and scalability issues. "The bitcoin blockchain is really slow in terms of transaction speed, and also it doesn't handle huge volumes of transactions," states Wang, who believes that there will be more combined efforts between financial experts and technology firms to make things materialize.
"At this point it is definitely the right approach for technology vendors to partner with large global financial institutions because they understand the market structure better—they are really accurate on current regulations. Right now one of the biggest challenges blockchain technology is facing is complying with regulations."