THE LAST MILE IN AUTOMATION
By Anita Hawser
Over the past 25 years multinational corporations have made significant efficiency gains by centralizing treasury management operations, and thanks to the advancement—in quantum leaps—of treasury management software.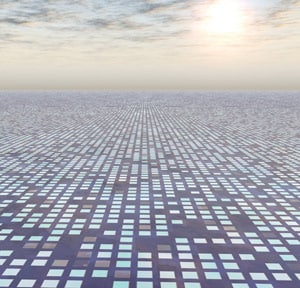 The Cloud is a revolution and a revelation, and Cloud-based solutions are changing the way that companies' finance operations access their data and make use of it. The only challenge now is automating those processes that are still manual and paper based.
Corporations want a more accurate financial snapshot of their positions at any given moment to make better-informed decisions on managing cash and liquidity. How many bank accounts do they have globally and how much is in those accounts? How is money moving around in each account? Attaining this financial holy grail is still challenging and time consuming.
But it can be done. Treasury management systems and software developments in the past 16 years have helped companies get a centralized dashboard. Plus, more and more treasurers are considering SWIFT connectivity as a means of communicating with multiple banking partners.
A number of automated order-to-pay software solutions are also focused on helping companies streamline their accounts-payable and accounts-receivable processes. Treasury and financial software providers are building collaborative electronic networks to link all counterparties in the order-to-pay cycle (buyers, suppliers, banks). Companies are now also considering automating the manually intensive and paper-based process of bank account management through electronic bank account management (eBAM).
Cloud-based solutions will revolutionize the way treasurers and financial managers access technology. No longer will they be tied down to long lead times and clunky implementations. Instead they will be able to access software on demand, enabling them to implement solutions as and when they need them.
However, few companies have fully got rid of Old Reliable—the Excel spreadsheet. It may take 25 more years before they do.