Tesla's CEO Elon Musk continues to make waves online.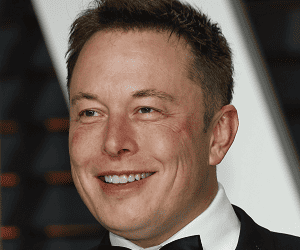 Tesla CEO Elon Musk did neither himself nor his company any favors when he took to Twitter in early August saying he was "considering taking Tesla private at $420. Funding secured."
That tweet caused Tesla's share price to jump from $342 to $380; it then slid back within days as it turned out that the privatization's backing from Saudi investors was less firm than Musk had indicated.
At the time of going to press, Tesla's stock was in free fall after the release of a New York Times interview in which Musk candidly discussed his drug use and confirmed that the tweet had triggered a response from the Securities and Exchange Commission. The regulator, which is also investigating Tesla for allegedly failing to disclose problems on its Model 3 production line, might be interested in pressing criminal charges related to the now-infamous tweet.
Although the SEC has not commented on its ongoing investigation, speculation in the press is that Musk might have violated SEC Rule 10b-5, which covers "manipulative and deceptive practices" in securities fraud.
Specifically, Musk's two-fragment statement on Twitter could be considered an "untrue statement of a material fact." Meanwhile, a group of shareholders filed a civil suit over what they characterize as false and misleading statements.
Regardless of whatever personal demons might have been driving him, though, Musk has a CEO's responsibility to Tesla's investors—not to mention employees and their families.
"I am not aware of a situation where a company successfully argued that a statement made by a CEO that related to the company should be ignored because of the CEO's mental state," Clifford Chance regulatory enforcement attorney Steven Gatti told Global Finance. "It would be an uphill climb to make that argument with the SEC or in private litigation."
Private litigators are quick to agree. "Musk's statement that he had secured funding was especially material and significantly moved the market," Tesla shareholders' complaint reads. "[S]hort sellers of Tesla stock were forced to cover their positions by purchasing shares at artificially inflated prices … Obviously, all purchasers of Tesla securities were injured as well."
While Musk's position as CEO of Tesla remains secure, the company has seen a slew of executives and senior talent jump ship in the past few weeks:Gabrielle Toledano (former head of human resources), Dave Morton (former chief accountant), Sarah O'Brien(former head of communications), Eric Branderiz (former chief accounting officer),Susan Repo (former corporate treasurer and vice president of finance), Justin McAnear(VP of worldwide finance and operations), and Liam O'Connor (VP of global supply management).