Trade wars may not have winners but they certainly have losers.
The escalating trade war between China and the US is doing significant economic damage on both sides of the Pacific.
Washington recently imposed a 25% tariff on $16 billion of Chinese imports, bringing the total amount of targeted Chinese imports to $50 billion and the number of categories of effected product categories to 279. China has responded in kind with $16 billion in tariffs of its own on US goods.
Now, US President Donald Trump is threatening to slap tariffs on an additional $200 billion of imports.
A chronology of the tit-for-tat over tariffs can be found here. Below we look at the sectors and companies that are paying the price for the intensifying US-China trade war:
Automotive
The automotive sector was among the first industries hit. Three of the largest US carmakers saw their share values plummet after warning that trade war fears hurt their performance.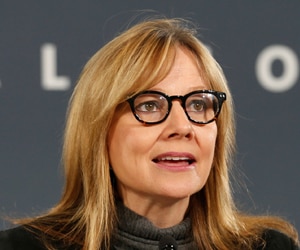 Ford and General Motors lowered profit forecasts for 2018 due to higher steel and aluminum prices. A slump in sales in China, thanks to postponed purchases, also caused Fiat Chrysler to cut its revenue outlook for the year.
Technology
An atmosphere of paranoia (now inflamed by recent trade tensions) has seen several M&A deals torpedoed. The most high-profile among them was Singapore-based chipmaker Broadcom's hostile takeover bid for Qualcomm. The Trump administration blocked this. This move was likely fueled by fears that the deal would give China the lead in a race to develop 5G mobile internet technology. National-security issues have become an important dimension of deteriorating US-China economic ties.
Earlier this year, directors from intelligence agencies like the CIA, FBI and NSA expressed distrust of mobile Chinese companies like Huawei and ZTE. Huawei tried to enter the US market via a partnership with AT&T but was dropped by its American partner in January.
It now appears that Apple will be the next to suffer. Apple probably won't face more duties on iPhone imports from China, but part of its market is still in China. People's Daily, a state-run newspaper, has already suggested the company could be a "bargaining chip".
Agriculture
"The pain for US farmers will be acute because China will shift its purchases to places like Brazil, Argentina, Australia. Prices for US agriculture, like soybean, will fall, sometimes sharply," says Gary Hufbauer, an economist and nonresident senior fellow at the Peterson Institute for International Economics.
A 229-metre bulk carrier called the Peak Pegasus, owned by JP Morgan Asset Management, has been the most high-profile victim thus far. The ship left Seattle on June 8 with a $20 million shipment of soybeans and was due to dock in the Chinese port of Dalian on July 6. Unfortunately, Chinese retaliatory tariffs kicked in by then. The ship was left to idle in Chinese waters for weeks, at a steep cost to the cargo's owners: Amsterdam-based trading house, Louis Dreyfus.
Meanwhile, the largest US-based meat producer, Tyson Foods, is also hurting. The company blames China's retaliatory tariffs on US pork for falling profits. In a statement, president and CEO Tom Hayes says: "The combination of changing global trade policies here and abroad, and the uncertainty of any resolution, have created a challenging market environment of increased volatility, lower prices and oversupply of protein."
Consumer Goods and Retail
South Carolina consumer electronics firm, Element Electronics, says it will close its plant in October. The move will cost 126 jobs. The company blames the cut-back on tariffs on imports of Chinese TV components.
"On the US import side, business purchasers of industrial inputs will have to pay higher prices in the short run before they can locate alternative suppliers, either domestic or foreign," says Hufbauer. "Consumers will pay more for a variety of products in places like Walmart and Target."
Walmart is particularly exposed. The company is America's largest importer, and reliant on trade relations with the rest of the world, particularly in China. According to 2016 figures from the Alliance for American Manufacturing, 80% of Walmart's suppliers are in China.
Hufbauer notes that both US and Chinese companies face long-term damage from the disruption of normal trade relations. The only sectors likely to escape unscathed are industries like tourism, Hollywood and banking.
"China is more vulnerable from an economic standpoint, but the US is more vulnerable from a political standpoint. The reason is that the US has a free press which will uncover all the individual instances of pain," he adds. "Of course, China does not have a free press, so economic misery will be concealed."