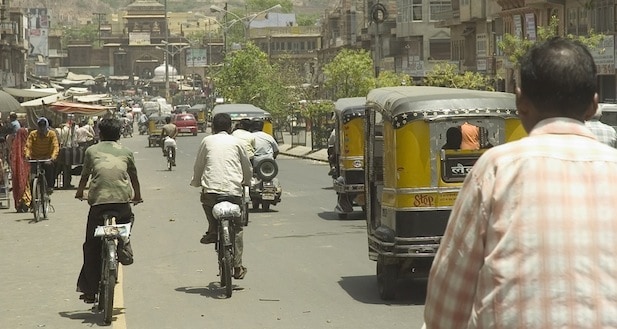 ---
Ever since the financial crisis, when political stalemate enveloped the planet and the fate of the global economy seemed to rest in the hands of the Ben Bernankes and Mario Draghis of the world, central bankers have found themselves in the spotlight. Yet despite Rajans sterling rsum, it is unfair to expect that he will singlehandedly cure all of Indias illsthe economy is stagnating, inflation has been high and is rising, the rupee is collapsing, foreign investors are fleeing, and the fiscal and current-account deficits are deteriorating. In July the International Monetary Fund revised downward its

growth estimate for India

for next year.
To make matter worse, the campaign for the 2014 general election is exposing Indian politicians populist tendencies, making it unlikely that urgently needed reforms will see the light of day before a new government is in place. Not an easy situation to step into, not even for a former chief economist of the IMF.
At the RBI, Rajan will have to move swiftly to stabilize the currency, but he will also have to address competing goals such as reining in inflation, replenishing foreign exchange reserves and rekindling economic growth. It is also expected that he will try

to liberalize Indias banking sector

.
To be successful, Rajan will have to walk a fine line, affirming his independence vis–vis the government in New Delhi while attracting support for his policies. Indias reserve bank derives its independence from the personality of the governor, so a key factor is whether the individual will buckle under pressure or stand up to do the right thing, says Rajeev Malik, senior economist with the research brokerage and investment firm CLSA. RBIs actions cannot pay dividends without a partnership with the government because fiscal policy and the reform agenda for the real economy are not RBIs domain.
That means Rajan will need to navigate Indias corridors of power

without upsetting sensibilities

. Thus far he has had a very good relationship with the policymakers of the ruling party but his role [as chief economic adviser to the Ministry of Finance] has been more advisory in nature, says Kunal Kumar Kundu, an independent economist based in New Delhi. As RBI governor he will actually make policies.
Rajan is the first to admit that central bankers have their limitations. Nowadays [they] enjoy the popularity of rock stars [] But they must be able to admit when they are out of bullets. After all, the transformation from hero to zero can be swift,

he wrote

in October of last year.
Though expectations are sky-high, Rajans appointment is groundbreaking in at least one respect. Instead of selecting a bureaucrat, India went to somebody who is internationally qualified, and thats an harbinger of important changes, says Surjit Bhalla, chairman of New Delhi-based Oxus Investments. In that sense expectations are not overblown, that monetary policy will be run in a modern, state-of-the-art fashion.