Japan's support for the BRI looks like a new dawn for Sino-Japanese trade relations, but the reality is complex.

Last month, a call between Japanese Prime Minister Shinzo Abe and Chinese President Xi Jinping, which Abe said was a first for the two leaders, was also a milestone for the two nations. Relations between Japan and China have been icy at best, confrontational at worst, but that seems to be changing. The phone call—to discuss denuclearization of the Korean peninsula—is one of many examples of these rivals newly cooperating on regional issues. Japan's vocal support for China's Belt and Road Initiative (BRI) is another.
The BRI comprises two infrastructure networks—the land-based Silk Road Economic Belt and the Maritime Silk Road—and is aimed at expanding China's sphere of economic influence. Japan showed support for the initiative in June last year, pledging cooperation and offering to provide financial backing for the $1 trillion cross-border project. More recently, China's foreign minister Wang Yi visited Tokyo, where he and Abe called for warmer bilateral ties and pledged a reset in Sino-Japanese relations.
Ulrich Volz, head of the economics department at the University of London's School of Oriental and African Studies, describes the BRI as a vehicle for infrastructure abroad to be developed using domestic Chinese companies. That's a strategy at which Japan once excelled. China's support for domestic industry seems to conflict with Japan's own Free and Open Indo-Pacific (FOIP) strategy, which seeks to strengthen ties between Asia, the Middle East and Africa—a vision touted by US President Trump on his latest Asia tour. Yet it may not be a zero-sum game.
"All Japan is trying to do is regain some of the market. They are not able to develop a framework akin to China's Belt and Road, so it is better to run under this label than to be left out," explains Volz. "Japan's engagement with the BRI is an attempt to counterweight Chinese dominance."
Another factor to consider is that China and Japan have a history of close economic ties even as political tensions run high—often described as "cold politics, hot economics." Japan's pragmatic stance on the BRI is arguably no different.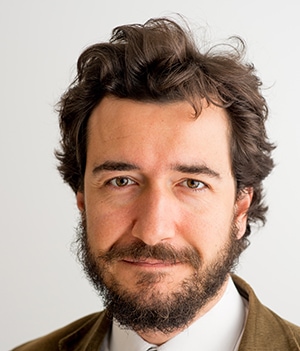 "The BRI is now a well-established structure in the future of trade and investment across Eurasia," says Ed Griffith, a senior lecturer for Asia-Pacific studies at the UK's University of Central Lancashire. "It makes sense that Japan should not exclude itself from opportunities that may come out of it, particularly given how well-placed a number of Japan's largest companies are to benefit."
For now, Japan seems a wary backer of China's BRI vision, so far offering little beyond words. Giulio Pugliese, an author on Sino-Japanese politics and a faculty member for international relations at King's College London, points out that Japan will likely continue to push ahead with its FOIP strategy by working with such like-minded states as the US, Australia and India to counter China's growing economic and military power. US belligerence on global trade, however, may yet strengthen Japanese support for BRI—if only superficially.
"Abe might still not trust Trump committing to full implementation of the economic leg of Indo-Pacific strategy, and will want to hedge his bets," says Pugliese. "The more US-China and US-Japan trade frictions there are, the more likely it is that Japan and China will get together."