PEARL OF THE INDIAN OCEAN
By Kim Iskyan
Channa de Silva heads up LR Global Sri Lanka Asset Management, a top Sri Lankan private equity firm. He was previously CEO of the country's Securities Exchange Commission and executive director of the Sri Lanka Board of Investments, a government agency responsible for promoting foreign direct investment in Sri Lanka.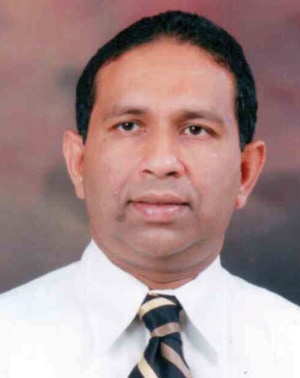 Global Finance: Looking back, how would you assess Sri Lanka's progress over the past 25 years?
Channa de Silva: The country has an extraordinarily rich history, from being a stop on the Silk Road to the colonization by the Portuguese, then the Dutch and finally the English. Each of these left a distinct imprint that you still see today. However, the dominant fact of life in Sri Lanka for most of the past 25 years—until just three years ago—was the brutal war that tore the country apart. An entire generation grew up under the cloud of war that dramatically limited the opportunities available to everyone in the country. Strikingly, despite the reign of terror, some strong entrepreneurial spirits survived. Sri Lanka's economy today revolves around commodities businesses—tea, coconut, rubber and spices—IT and business process outsourcing, high-end apparel production and, increasingly, the country's role as a transportation hub. Against all odds, there is a vibrant underlying sense of entrepreneurship.
GF: What will drive growth?
De Silva: Sri Lanka is in a state of transition. The economy will focus on ports and logistics, transportation and shipping, as well as retail, construction and power. There is a real chance that oil exploration could add a new dimension to the economy. Tourism has become a vital lifeblood of the economy. This has to be cultivated and nurtured. In coming years, I think we'll see more regional players coming in, particularly investors with links to India, Malaysia, Thailand and Singapore.
GF: What does the government need to do to help fulfill these objectives?
De Silva: Taxes need to be lower, there needs to be greater transparency in government policies. Infrastructure challenges have to be addressed. The environment for entrepreneurs and business needs to be improved. Access to finance is one of the biggest problems facing businesses, investors and entrepreneurs. The high cost of borrowing is perhaps the greatest threat to Sri Lanka's continued economic recovery. At one time it was the pearl of the Indian Ocean. Now it can relive its past by becoming a critical hub for Southeast Asia and achieving a solid place in the global economy.