BANKS PITCH IN TO HELP BOOST ECONOMIC GROWTH
By Antonio Guerrero
Brazilian private-sector banks pledge to increase lending this year, according to Finance minister Guido Mantega.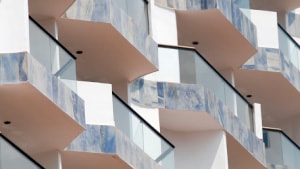 Following a meeting with bankers in February, the minister said banks plan to increase their business and consumer lending by 15% to 17% in a bid to help restart the nation's economy. After growing by 7.5% in 2010, Brazil's economy grew by a meager 1% last year. The official forecast predicts GDP growth of 3% in 2013. In January the World Bank cut its Brazil growth forecast for the year to 3.4% from a previous 4.2%.
Citigroup is reportedly seeking a buyer for Credicard, its Brazilian consumer finance unit, as part of its plan to sell off noncore assets and less profitable business divisions. Several domestic banks are expected to show interest in the unit.
The Brazil government has granted foreign investors an exemption from the 6% financial transaction tax on purchases of real estate investment trusts (REITs) traded on the São Paulo Stock Exchange. The exemption is expected to boost real estate investments and provide builders with alternative financing sources. Many builders currently depend on financing from the state-owned BNDES development bank. The move is also expected to boost dollar inflows. More than $7 billion in REITs were sold in Brazil last year.