Xiaomi's IPO could become the largest since Alibaba's 2014 listing.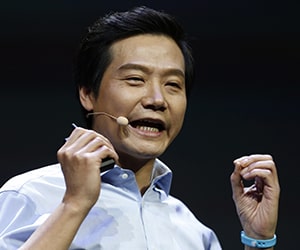 Expectations are running high for smartphone manufacturer Xiaomi's impending initial public offering (IPO) among Asia's equity capital markets bankers and officials at the Hong Kong Exchange. They hope the listing will usher in an equity-issuance bonanza for technology companies from mainland China and that the Hong Kong exchange's sanctioning of dual class weighted voting rights in IPOs—which came into effect in late April—will receive a thumbs-up from investors even though the Xiaomi's co-founder Lei Jun andpresident Lin Bin will retain 85% of voting rights following the IPO.
Xiaomi filed for an IPO in late April aiming to raise US$10bn, an ambitious target that would put the company's value at US$70bn. If successful, this would represent the world's largest IPO since Alibaba's US$25bn listing in late 2014. CLSA, Goldman Sachs and Morgan Stanley are handling the listing.
Despite the excitement surrounding the deal, there are headwinds Xiaomi must overcome to succeed.
Although Xiaomi booked a more than threefold increase in profits year-on-year in 2017—on an adjusted basis after convertible preferred share valuation losses are excluded—the targeted US$70bn market cap would value the IPO at 83 times adjusted earnings. This is a considerable premium over smartphone manufacturing giants Samsung and Apple, which were last trading at around 8 and 17 times earnings respectively.
And while Xiaomi has demonstrated solid earnings growth, there are fears that company founder Lei Jun's pledge to cap profit margins at 5% will constrain growth unless the company manages to successfully penetrate markets outside its core revenue earners in China and India.
Although Xiaomi aims to be a fully diversified technology company, some 70% of the company's revenue came from smartphone sales in 2016 and the remainder from smart TVs, laptops and internet services.
Adding to the noise around Xiaomi's IPO was the filing in early May of a lawsuit by mainland Chinese smartphone manufacturer Coolpad against three Xiaomi subsidiaries, alleging patent infringement on technology including simcard design and user interface technology. Coolpad is suing Xiaomi Telecom Technology, Xiaomi Technology and Xiaomi Factory through its subsidiary Yulong Computer Scientific in a provincial court in Jiangsu.
Yulong is demanding that Xiaomi desist from producing and marketing a number of its smartphone models, including the popular M1 MIX2. It is unlikely that the lawsuits will derail the IPO, especially given that Coolpad's stock has been suspended for over a year and that it has only recently filed its 2016 annual report due to internal audit issues—revealing a HK4.4bn loss—all of which might have some bearing on the court's view of the legal action.
Meanwhile, Xiaomi is looking to boost its profile even further alongside the planned Hong Kong IPO blockbuster as it is pursuing a domestic listing in China via Chinese Depository Receipts (CDRs), an instrument which is in its pilot phase.
CDRs are similar to American Depositary Receipts and will facilitate the domestic trading of shares issued by overseas-domiciled Chinese companies. The instrument is likely to be approved by China's financial authorities at the end of June.
The pilot CDR scheme was announced in late March by China's CSRC and qualifies offshore-domiciled companies with a market capitalisation of above Rmb200bn to list CDRs in the A-share market.