FOREIGN INSTITUTIONAL INVESTOR FLOWS START TO DECLINE
By Aaron Chaze
Inflation fears, monetary tightening and slowing corporate growth may reduce foreign institutional investor interest.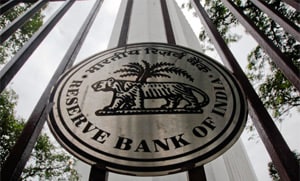 Reserve Bank of India cites strong outward investment by Indian firms
Worries over inflation, monetary tightening and the possibility of slowing corporate earnings growth are expected to slow foreign institutional investor interest in Indian securities in the second half of this year.
However, FII ownership of Indian equities made up 16.9% of the Bombay Stock Exchange as of May 31 this year, according to the Securities and Exchange Board of India, with total market capitalization of FII holdings equalling $101 billion. This is much higher than the $77 billion held at the same time last year. Net debt inflows were $2.23 billion in the first six months of the year.
According to the Associated Chambers of Commerce and Industry of India (Assocham), India attracted foreign direct investment inflows totaling $19.4 billion during the 2010–11 fiscal year, versus $25.9 billion a year earlier and $27.3 billion in 2008–09.
According to the Assocham report, India has the lowest level of FDI among the major developing nations—such as Brazil, Russia and South Africa. India's FDI share of GDP moved up from 7.5% in 2006–07 to 8.8% in 2007–08. It continued to grow to 9.8% to 2008–09 and 13.0% in 2009–10, but fell to 12.2% in fiscal 2010–11.
In comparison, South Africa's FDI share of GDP was 36.6% last year, Russia's stood at 28.7%, Brazil's at 22.9% and China's at 9.9%.
However, outward foreign investment flows from India were strong. In the first-ever report from the country's central bank on outward FDI, the Reserve Bank of India said that foreign investments by Indian companies totaled $5.1 billion for the first two months of the current fiscal year: April 2011–March 2012. In the previous fiscal year, Indian companies invested $43.9 billion overseas.