---
---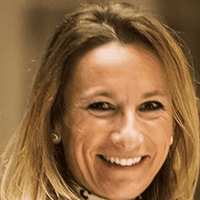 Júlia Barbara Romhanyi started her professional career at the Budapest Stock Exchange in 1991 and joined UniCredit Hungary in 1999 as a Relationship Manager at the Custody Department. Júlia has held several positions within UniCredit GSS before she was appointed Head of GSS CEE in January, 2015. At the beginning of 2018, she has been appointed the Global Head of Securities Services within UniCredit, taking responsibility over the entire GSS network.
Julia graduated from the College of Finance and Accounting in Hungary and completed her MBA studies at the University of Economics in Budapest.
---
Kashif Darr is responsible for the Securities Services businesses of FAB. This comprises a comprehensive range of services for issuers and investors, including global custody, direct custody & clearing and fund administration, IPO Administration & DividendDistribution. Kashif brings with him over 20 years of experience within the Securities Services industry in Europe and the Middle East with previous positions as Head of Global Custody Sales with National Bank of Abu Dhabi and a range of relationship management roles within BNY Mellon, State Street and Barclays Capital in London. He has a wealth of experience in creating and delivering solutions to some of the world's largest investors, including Sovereign Wealth Funds, Asset Managers, Insurance Companies and Pension Funds.
---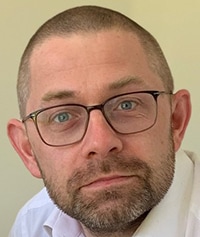 Stewart Gladstone is Head of Segment & Solutions for Banks and Financial Intermediaries, responsible for the strategy, sales and relationship management of new and existing global banking and financial intermediary clients.
Stewart joined SGSS in 2006 and was responsible for Corporate Actions within the Clearing Services business in the UK. In 2009, he became Operations Manager for Global Custody in London before moving to the Emerging Markets Sales and Relationship Management team in 2012. Prior to SGSS, Stewart held various operational positions at Fidelity Brokerage, Lloyds TSB Securities Services, Tokyo-Mitsubishi International and Nomura International.
---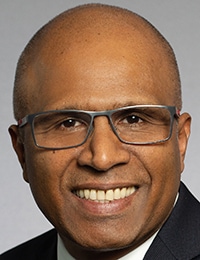 Lloyd Sebastian is Vice President, Global Financial Institutions at CIBC Mellon. Lloyd is responsible for the overall direction and service delivery for Canadian custody and clearance for CIBC Mellon's Global Financial Institutions segment. Lloyd has more than 30 years of financial services experience, particularly in the areas of client service and relationship management, business development, operations, risk management and strategic initiatives.
---