As the 2022 FIFA World Cup kicks off in Qatar, Joseph Abraham, Group CEO of Commercial Bank of Qatar (CBQ) met with Global Finance to discuss the significant challenges of providing safe and convenient digital banking services for the World Cup and how digital banking is moving Qatar to a cashless economy.
As Qatar, a small country with a population of 3 million, prepared to welcome an estimated 2 million visitors attending the 2022 World Cup from 20 November to 18 December, the country's banking sector was faced with a tremendous logistical challenge: how to seamlessly and safely process payments during the World Cup, in spite of the huge increase in payment traffic volumes.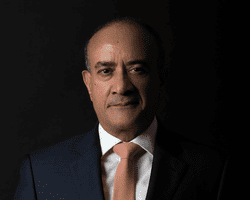 CBQ and other Qatar banks worked under the supervision of the Central Bank to provide a digital banking platform ensuring all vendors have cashless payment capabilities and visitors can easily use their international cards for payments.
Making World Cup payments convenient & safe
The logistical challenges of this ambitious plan were enormous. "As a small snapshot of some of the challenges, we outfitted thousands of taxis with virtual POS machines so people don't have to pay cash," explained Abraham.
In addition, CBQ launched a full suite of payment products to World Cup visitors, including Apple Pay, Samsung Pay, and prepaid cards that visitors can load and use for purchases.
CBQ also strengthened its own cyber security systems and promoted customer education to increase awareness of hacking and phishing techniques to help customers avoid cyber scams.
To provide customers with enhanced comfort with digital banking security, CBQ developed an innovative safety feature called CBsafe ID, a notification system the bank uses to verify its identity in communications with customers.
"Our goal has been to make payments easy, contactless, cashless, and safe," said Abraham.
Innovation for a cashless economy
In tackling the World Cup's payments challenges, CBQ is also helping Qatar's banking sector to lay the groundwork for a rapid transition to a cashless economy.
"Digital is the way forward for every industry and even more so in banking," said Abraham. With its innovative digital capabilities, such as a unique 60-second remittance service for international payments, CBQ has been very successful in introducing digital banking services that customers have come to trust and rely upon.
Sponsored by: