Long predicted to be the next killer app for treasurers, e-invoicing has been slow to take off. That is all beginning to change now.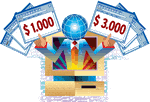 The growth of corporate electronic invoice presentment and payment (EIPP) has not been nearly as explosive as, say, the iPod in the consumer-electronics world, nor has it met early analyst expectations. According to Bostonbased research firm Aberdeen Groups 2006 Invoice Reconciliation and Payment Benchmark Report, businesses still receive more than four of five invoices in paper format and make two-thirds of their payments with a check.
Still, driven by regulatory and market changes and the thirst for processing-cost savings, EIPP is gradually becoming an indispensable tool for businesses that use it, particularly large enterprises. Companies are using e-invoicing to obtain reductions in labor, paper, printing, postage, delivery and other costs associated with manually processing invoices. They also are obtaining more-efficient payment routing and approval processes, faster dispute resolution and greater control over cash flow. According to Aberdeen, companies that have fully adopted automated purchasing and payment can process invoices on average seven times faster and at one-tenth the cost. Companies can reduce by 82% expenses stemming from reissuing misdirected or lost invoices, according to Forrester Research, another Bostonarea research firm. Other industry estimates have pegged overall EIPP processing cost savings at between 40% and 75%.
[E-invoicing] is hot right now. Companies are getting smarter about cash flow. Theyve got hundreds of millions [of dollars or euros] rolling through accounts payable, and they dont have nearly as tight a control over this as they would like, says Thayer Stewart, vice president of marketing and business development at OB10, a global provider of business-to-business e-invoicing services. OB10, with EU headquarters in London and US headquarters in San Francisco, says it has about 80 buyers and 40,000 suppliers enrolled in its e-invoicing network.
Stewart adds that the Sarbanes-Oxley Act of 2002, with its mandated tighter internal financial reporting and information technology controls, has been a big boost to the adoption of e-invoicing technology. Theres no audit trail when you have a manual process. Doing a better job of compliance monitoring is driving this, he says.
OB10 says its customers include HP, General Motors, Sara Lee, Procter & Gamble, Johnson & Johnson, GlaxoSmithKline, Agilent Technologies, Barclays and Cargill. Generally, the buyers on OB10s network have annual revenue of $800 million or more. It recently announced that it signed a three-year contract with Career Education, an operator of colleges, schools and universities that had more than $2 billion in revenue in 2005. OB10 plans to migrate Career Educations 3,000 suppliers, accounting for some 170,000 invoices annually, to its e-invoicing network.
Other key EIPP technology vendors include Ariba, a Sunnyvale, California-based provider of spend-management software and services, including invoice and payment, that says it has 145,000 registered suppliers on its supplier network. Buyers and their suppliers can exchange product and service information as well as business documents such as purchase orders and invoices. Ariba generated almost $300 million in revenue in its latest fiscal year.
Another leading EIPP technology player, Pleasanton, California-based Xign, recently announced that invoice volume through the Xign network increased by more than 300% in 2006 and the number of Xign suppliers grew by over 50% to more than 42,000. These suppliers transact with Xigns buyer customers, including Hertz, KeySpan, RadioShack, United Rentals and Verizon Wireless. Xigns business partners include JPMorgan Chase, MasterCard Worldwide, GE Money-Corporate Payment Services, Accenture and Wachovia. During 2006 Xign processed more than $35 billion in business-to-business transactions.
Bottomline Technologies, a New Hampshire-based firm with offices in the United Kingdom and Australia, says it has more than 9,000 customers, including 3,000 that access the companys payment and invoice automation capabilities through subscription-based services. Bottomline received the top honor in the best accounts-payable services category of Global Finance magazines Best Treasury and Cash Management Banks and Providers for 2007 awards. Bottomline generated revenue of almost $55 million in the last half of 2006.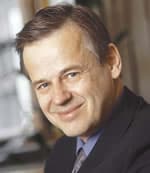 Harald: Large businesses are the primary users of e-invoicing

Other e-invoicing providers are also seeing strong adoption rates by large corporations. The International Air Transport Association says its electronic-invoicing servicecalled InvoiceWorks and developed by international consulting firm BearingPointhas cut costs, time and effort for sending, receiving and processing invoices for its member airlines. The service has helped us receive more than 92% of all invoices electronically, and our goal is to reach 100%, Sherryl Garrett, manager, corporate disbursements at American Airlines, said last fall.
Outside the United States, Finland and the Nordic region have seen strong growth in adoption of e-invoicing. E-invoicing has taken off big time in Finland in the B2B space, says Bo Harald, head of the executive advisors unit at Finland/Swedenbased software developer TietoEnator, which provides consulting and advisory services for the digitalization of business operations. It took off like a rocket a year and a half ago, adds Harald, who was formerly the head of electronic banking for Nordea.
E-invoice adoption got a jumpstart in Finland in 2003 when Finnish banks agreed on a common standard, called Finvoice, for B2B electronic invoices integrated with payments. At the end of 2005, 450 of the 580 business sectors in Finland had already surpassed a 20% e-invoicing penetration, with 60 sectors exceeding 50%, according to a 2006 Bank of Finland publication called Technology-Driven Efficiencies in Financial Markets. Adoption has increased even more since then. Large businesses are the primary users of e-invoicing, and government entities should follow soon, says Harald.

Small-Business Challenge


EIPP vendors and consultants say that small- to mid-size companies have yet to adopt e-invoicing in large numbers, particularly outside the Nordic region. Most small businesses believe that e-invoicing is expensive to implement and will involve buying new software and changing their existing processes, Susan Davies, a marketing department official with Accountis Europe and administrator of the companys Edgebiz EIPP blog, wrote in a blog entry.
Accountis is a UKbased provider of financial-document exchange and payment systems, including invoice-processing documents online. The Accountis platform processes more than 1 million transactions every day and has DHL, Virgin Retail, T-Mobile, Royal Bank of Scotland (RBS) and Goodyear Dunlop as customers. Its bank partners include RBS, HSBC, Barclays, Alliance Leicester, NatWest and Lloyds TSB.
To solve the small-business barriers, Accountis began offering its ebPrinter, which stands for electronic business printer, free last November. The ebPrinter allows companies to digitally sign and send electronic invoices from any application. Once businesses have generated an invoice using their existing accounting package, they select the Accountis ebPrinter instead of their normal paper printer. The ebPrinter automatically captures the invoice data from the print-stream and generates the e-invoice, in either PDF or XML format. The e-invoice is automatically digitally signed to ensure compliancy with the EUs VAT legislation. The firm can then send the e-invoice by email or present it online via a secure web page.
Despite the challenges, EIPP is gradually making its way down to smaller firms. OB10s Stewart says, The size of companies we do business with is getting smaller and smaller.

Adam Rombel