Checking The Pulse Of Sovereign Risk
BlackRock's BSRI risk ranking provides a framework for tracking sovereign credit risk. In the last quarter, perceived risk worsened for Japan and South Africa, improved for China, Australia and New Zealand and remained the same for the US, according to the BSRI.
WHO'S UP AND WHO'S DOWN
BlackRock Sovereign Risk Index Rankings, December 2012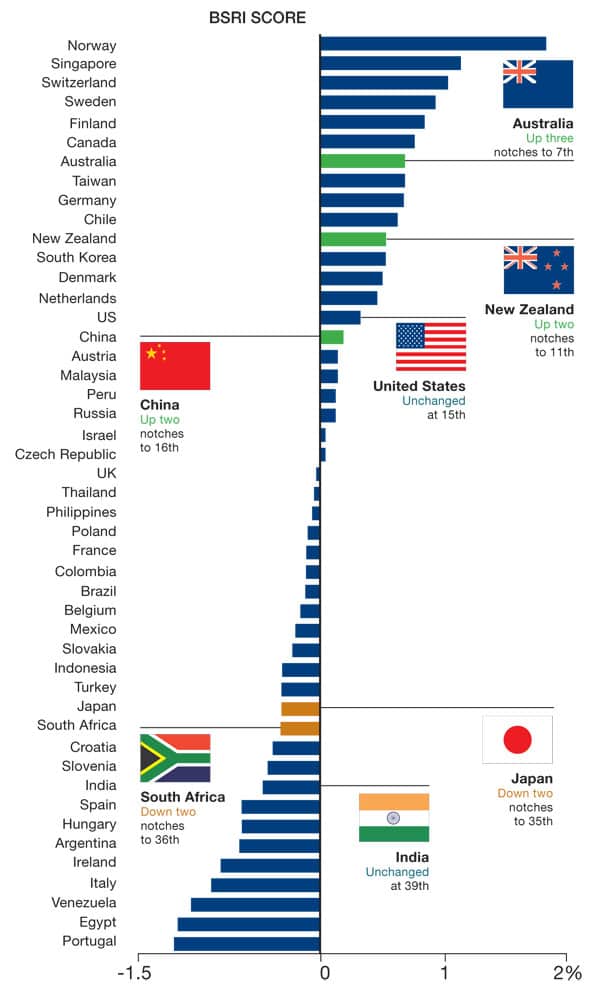 Sources: BlackRock, Bloomberg, IMF, World Bank, central banks, Eurostat, BIS, Consensus Economics, UN, Moody's, Standard & Poor's, Fitch, PRS Group and www.euromoneycountryrisk.com.
Note: Ranking changes based on movement from October 8 to December 31, 2012.
From GF Mag.com: Our Digital Readers Have Their Say