Now that some sanctions have been lifted against Iran, Oman's governmental policy of neutrality could come to the fore in the banking sector. Bank Muscat is gearing up to enter the Iranian market, placing it ahead of many of its banking counterparts in the Gulf. Bank Muscat's CEO answers questions from Global Finance about the move, and the bank's challenges in an epoch of austerity.
---
---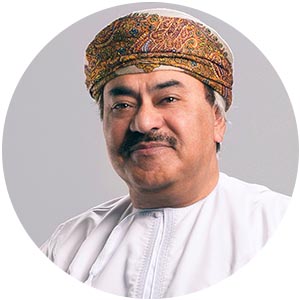 Global Finance: You recently announced the opening of a representative office in Iran, one of the first by a foreign financial institution. What are your expectations?
AbdulRazak Ali Issa: Bank Muscat is in the process of establishing a representative office in Iran. In view of disclosure compliance requirements, we are unable to comment further on this development at this stage.
GF: Net profits in 2015 increased 7.5% over 2014. How do you see 2016 unfolding in light of tightening liquidity in the banking sector?
Ali Issa: The prevailing global economic, financial and monetary conditions have resulted in challenges across the world, and it has been observed recently that Omani riyal liquidity has tightened due to lower oil prices and constraints in availability of funds. The tightening-liquidity scenario has led to an increase of interest rates for the riyal in the banking system. Given the prevailing market dynamics, the riyal interest rate is expected to move higher in the coming period. Owing to the effects of interest rate rises on account of a policy reversal in the US, dollar funding is also becoming expensive.
GF: You unveiled a revamped organizational structure in December. What is the strategy behind the move?
Ali Issa: Against the backdrop of a challenging economic situation, the new organizational structure was developed to realign the bank to achieve its strategic objectives, focus on customers, reinforce the control environment and provide more career development opportunities for talented young Omanis. Additionally, the structure incorporates representation of branches in the management team to ensure that opinions of customers are reflected at the highest management levels.
GF: Bank Muscat operates across a wide range of banking activities. Do you expect that business model to continue?
Ali Issa: The sultanate's 2016 budget reflects bold policy decisions. The realistic budget focuses on supporting growth and stimulating the private sector as infrastructure projects continue to give a fillip to the economy. The bank reckons that product innovation and improved levels of service for both conventional and electronic channels will be the key to making a difference in banking excellence.
GF: Given the concentration of Bank Muscat's business in Oman, are there any plans to develop other markets?
Ali Issa: In the coming period, the focus will continue on improving the performance of existing entities outside Oman, while simultaneously evaluating growth opportunities in key regional markets.