NEWSMAKERS: UNITED STATES
By Paula Green
Will Wall Street miss US Congressman Barney Frank, the ranking Democrat on the House Financial Services Committee (HFSC) and architect of the 2010 legislation aiming to avert another global financial disaster?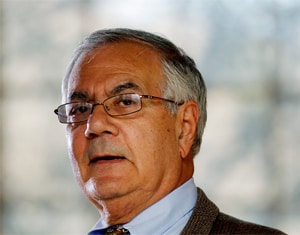 Frank will not seek reelection
That question may take time to answer as Frank in January starts to wind down four decades of political life that began in 1972 with his election to the Massachusetts House of Representatives.
Known for being smart and irreverently humorous—and for being one of the first openly gay members of the US Congress, Frank announced in November that he would not seek reelection in 2012 to a 17th term.
Frank fought for the Wall Street Reform and Consumer Protection Act, commonly referred to as the Dodd-Frank Act, which aimed to reshape the banking and financial industry landscape. Sparked by the financial crisis that erupted in the fall of 2008, the bill was crafted by Frank—chairman of the HFSC from 2007 to 2010—and former Democratic senator Christopher Dodd.
Now chaired by Republican congressman Spencer Bachus from Alabama, the HFSC regulates an array of financial services and markets. Its oversight includes the Federal Reserve Board, the Treasury Department and the SEC.
Frank has long held a reputation for working with Republicans on significant issues, including the bailout of banks and housing policy. An indication of this—and contrary to some of the original discussion during its crafting—the Dodd-Frank Act did not break up large banks and allowed market risk taking, such as derivatives trading, to continue. According to the Center for Responsive Politics in Washington, nearly a third of the $13.1 million in campaign funding he has raised since 1989 has come from the financial, insurance and real estate industries.
US representative Maxine Waters, an outspoken California liberal and veteran member of the Congressional Black Caucus, is next in line to assume the Democratic Party's top post on the HFSC.