At almost 79, Ratan Naval Tata is donning the captain's cap again at the $108 billion Tata Group. He's back at his Bombay House corner office at group headquarters, taking daily calls on operations.
After four years of retirement, the group's patriarch made the call in mid-October to oust Cyrus Mistry as chairman of holding company Tata Sons and the sprawling network of companies through which the group produces everything from salt to automobiles to computer consulting services.
Shock swept the Indian corporate world following the decision to remove Mistry, whom Ratan Tata himself handpicked as successor in 2012. A team of trusted corporate professionals appointed by Ratan Tata seems to be working overtime to find a new successor in six months.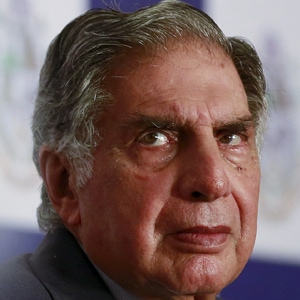 The sacking of Mistry reportedly stems from irreconcilable differences with boards of two Tata family trusts that hold majority stakes in group companies. Ratan Tata subsequently cited nonperformance and Mistry's decisions being at odds with "conservative corporate culture and objectives" as reasons for his removal. Mistry, meanwhile, has publicly accused Ratan Tata of "stooping too low" and not allowing him to function independently.
The ugly boardroom brawl has brought Ratan Tata back to active corporate leadership, however temporarily. Given that Cyrus Mistry belongs to the Pallonji Shapoorji Mistry family that is the largest shareholder in Tata Sons, the ramifications for the venerable 178-year-old group could be far-reaching, given the unusual public spat and a possible future legal battle.
Most agree that Tata's larger-than-life image as a corporate entity, its branding and its operations across regions are bound to take a hit in the near term. Mehul Sukkawala, an analyst at global rating agency Standard & Poor's, told Bloomberg, "Professional executives would do their best" to contain the damage.
Ratan Tata is credited with the group's multibillion-dollar acquisitions of global brands including Tetley Tea, Jaguar Land Rover and Corus Steel in his role as chairman for 21 years. He is also responsible for rolling out the cheapest automobile globally, the Nano.
Now it falls to him to revive the Tata brand and oversee the potential sale of multibillion-dollar Tata Steel assets in the UK.